Mac Jones Committed To Leading Patriots Improvement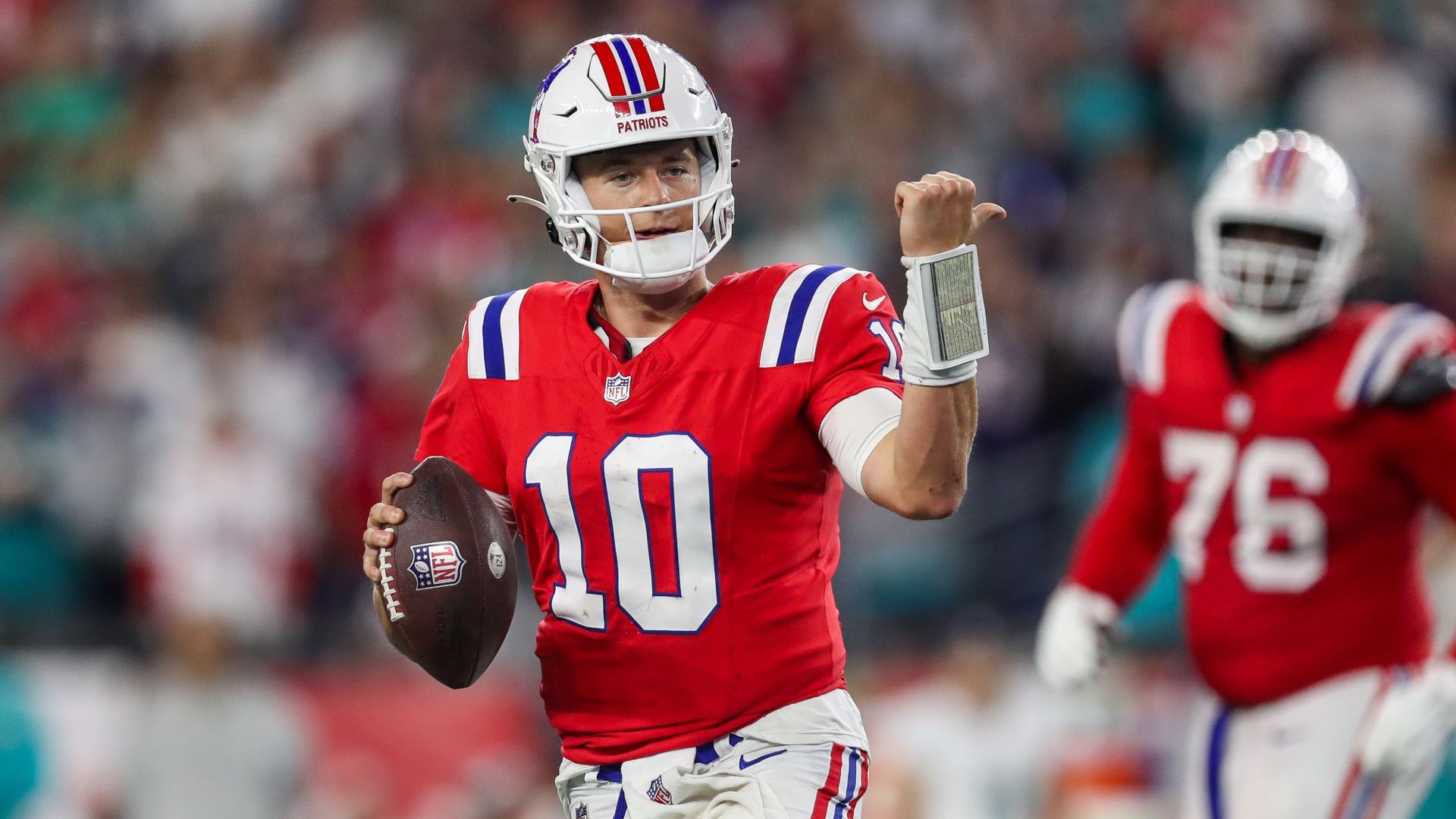 Mac Jones and the New England Patriots have had two near-comebacks in the first two weeks of the NFL season.
With the team at 0-2 after a pair of home losses, New England quickly needs to turn its season around before falling behind in a competitive AFC.
That starts with Jones and the quarterback will tell you that himself.
After having a possession to tie or win the game at the end of both losses, Jones and the offense could not finish either drive. Jones still has just one career game-winning drive in the fourth quarter, which came in 2021 on the road against the Houston Texans when Nick Folk kicked a field goal with 15 seconds left.
Story continues below advertisement
"I just gotta get better at those and continue to grow," Jones said on WEEI's "Jones and Mego" show on Monday. "I think we're 20 yards away from being 2-0, but at the same time, that's the NFL."
The Patriots have lost the two games by a total of 12 points. While the team is close to getting over a hurdle, there is plenty of work to do.
"I think it's just execution," Jones added. "Just simple football. For me, footwork, timing and all that stuff. Trying to get it to the right guy. It applies differently to different guys. Definitely the execution, going through the plays and gotta be better."
While the Patriots have shown fight late in games, faster starts have to come for New England to keep the team competitive for 60 minutes.
Story continues below advertisement
"You guys keep talking about how close it is," Jones said. "Just trying to close the gap on close, right? The only way to do that is work harder, work smarter. Longer days. Whatever you can do to bring everybody along. We just have to do that."
With two close losses to start the season, Jones is challenging those around him to push themselves harder and lead by example.
"I'm talking about being close," Jones explained. "Whatever you do, just do more. That's how I feel better about everything. You can only put in so much work, but there's 24 hours in a day and you have to sleep 8-10 of them. All the other hours need to be about work."
Jones looks to lead the Patriots to their first win of the season in Week 3 against the New York Jets.
Story continues below advertisement