LA Knight Addresses WWE Fan Favorite Status, 'I Stand Head and Shoulders Above Everybody Walking'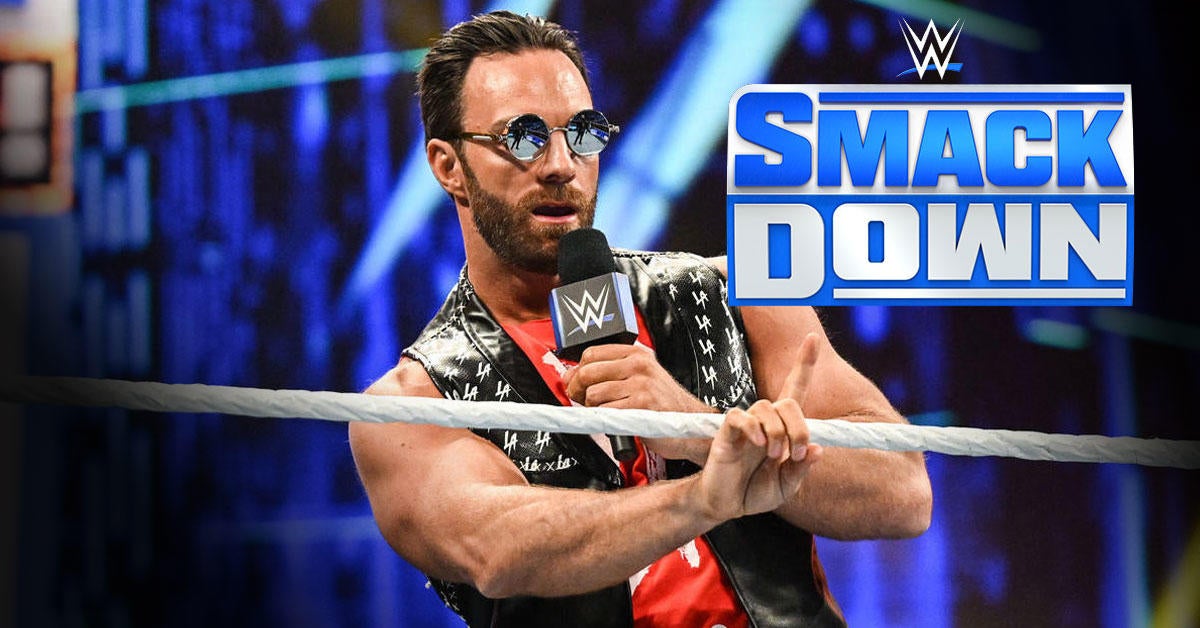 Few WWE Superstars are as over right now as LA Knight, something that can be witnessed anytime the Superstar heads out to the ring in front of a live crowd. The fan reaction for Knight has grown each and every week, and that reaction travels too, with major crowd reactions for Knight at WWE's biggest international events. Now Knight is one step closer to Championship gold, as he will take part in the Money in the Bank Ladder Match, and is a major favorite to win the briefcase. Knight was asked about the fan support during his appearance on WWE's The Bump, and it's not something he thinks about often. Knight didn't ask for the support, and whether or not it's there, he's going to claim that briefcase and take some Title gold.
"Finally, the WWE is gonna give me what I want. Why? Because I had to go out and make it happen. Look, I didn't ask for anybody, talk about being a fan-favorite, I didn't go out there and say, 'Hey, please cheer for me. Hey, please like me.' As a matter of fact, if they don't cheer for me, if they don't like me, doesn't make a damn bit of difference to me. At the end of the day, I'm gonna go to Money in the Bank, I'm gonna climb that ladder, I'm gonna pull the case down, and then any single one of those titles that I want is coming my way, whether it's Gunther, whether it's Austin Theory, whether it's Seth Rollins or whether it's Roman Reigns himself, any single one of them are in the crosshairs at this point," Knight said.
"So what you got to think about is man, look, I didn't get shoved down anybody's throat. I wasn't anybody's guy. I came in and I did my thing, and the whole world, whether you take me to Saudi Arabia, whether you take me to London, whether you take me to Puerto Rico, you can take me to Mobile, Alabama, and every single place is gonna make a whole lot of noise for LA Knight," Knight said. "You know why that is? Because they can see that I stand head and shoulders above everybody walking."
Now he's made a major step towards Title gold by qualifying for the Money in the Bank Ladder Match, and while it's a big opportunity, it's one that's been long overdue. "It is gonna be life-changing because for a good long time, I couldn't get what was coming to me. But now I'm gonna take what's been coming to me for a good long, time. It's been overdue," Knight said.
Knight is an early favorite to win the match and carry the briefcase, and it makes all the sense in the world. You don't have to be a great talker to deliver a memorable run with the briefcase, but if you are, it does wonders, and few are as gifted on the microphone as Knight. Whether he goes for the Intercontinental Championship, United States Championship, World Heavyweight Championship, or Undisputed WWE Universal Championship, Knight should have no problem making the program entertaining.
We'll have to wait and see how that plays out, as right now there are only two other Superstars confirmed for the match. Knight will be competing with Ricochet and Shinsuke Nakamura at the moment, but more opponents will be revealed over the coming weeks. On the Women's Money in the Bank side, the match includes Zelina Vega, Becky Lynch, and Zoey Stark so far.
Qualifying matches will be held on this week's SmackDown, and include Pete Donne vs Baron Corbin, Bayley vs vs Michin, Mustafa Ali vs Santos Escobar, and Shotzi vs IYO SKY. Regardless who is in the match, Knight is fully intent on making the most of this moment, and it all happens at Money in the Bank on Saturday, July 1st.
Do you think LA Knight will become the new Money in the Bank winner? Let us know in the comments or as always you can talk all things wrestling with me on Twitter @MattAguilarCB!