Kelly Ripa celebrates endless summer as she cuddles up to husband Mark Consuelos – see stunning beach photo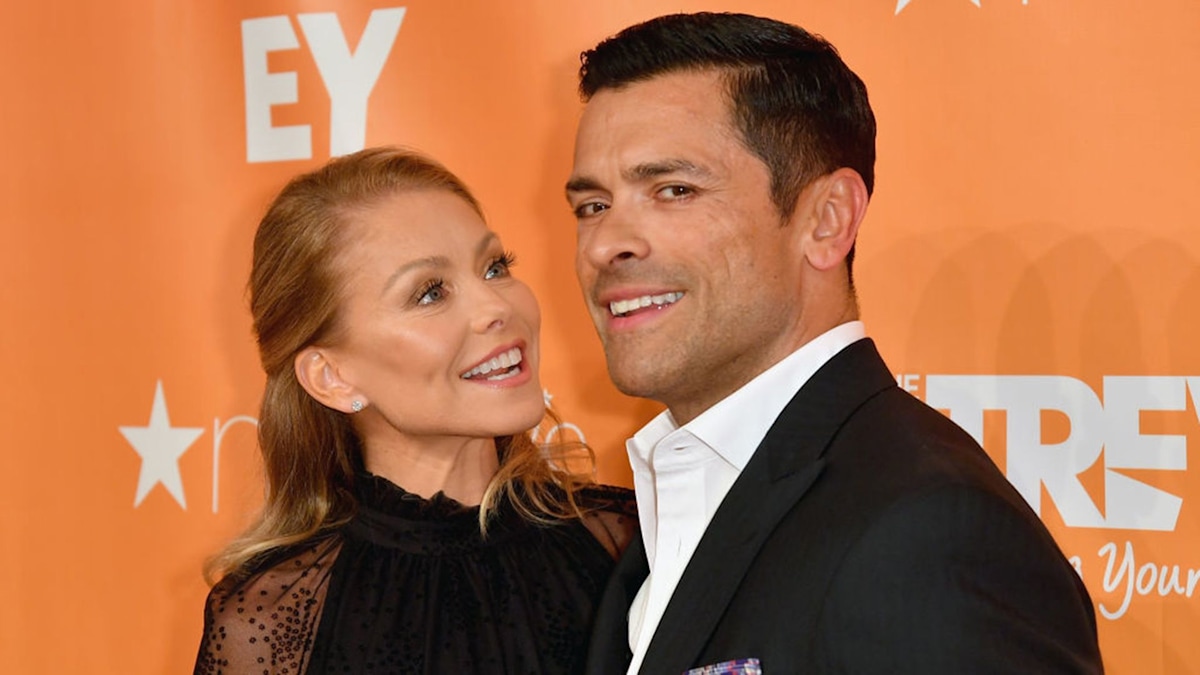 Fall is just around the corner – but not in Kelly Ripa's world! Taking to Instagram on Friday, the TV host shared a new photo from her beach day with husband, Mark Consuelos. Cuddled up as they watched a golden sunset together, Kelly revealed that they were also joined by their good friend and Riverdale co-star Cole Sprouse, who was responsible for capturing the intimate moment. Captioning the snap, Kelly wrote: "Endless summer." 
Sparking a reaction from her 3.4 million followers, many were quick to comment. "Such a beautiful photo of Mark and you with the sun setting. Crazy to think Summer is ending!" wrote one. "Beautiful…. I love that even in the shadow you can see the love you have for him in the way you look at him," added another. 
Meanwhile, a third penned, "Beautiful picture, can't wait until the new season of @livekellyandmark," and a fourth hailed the stars as, "Hollywood's hottest couple." 
In sync with his wife, Mark also posted the breathtaking snap, which he captioned: "Perfect way to end the day and the summer. Photo cred: @colesprouse." 
Back in July, it was reported that Kelly and Mark were off on their summer holidays, after completing filming for their namesake chat show. It won't be too much longer until they're back on our screens though, as it was recently confirmed that new episodes of Live with Kelly and Mark will premiere from September 5. 
Ahead of the new season, the couple spoke to Entertainment Weekly in a joint interview, explaining that while they've loved having time off, they're also excited to get back in the studio. 
"Although Mark and I have hosted this show together throughout the years, this is our first launch of a new season together as cohosts!" Kelly told the publication. 
"It's huge, we can't wait," added Mark. "We've had such a nice vacation with friends and family and we're ready to get back to work after Labor Day. And we have a new twist on the trivia game called 'Stump Mark.' I've been practicing." 
MORE: Kelly Ripa is incredibly statuesque in sweeping gown as she celebrates with special photos
READ: Kelly Ripa spends time away from family's $27M townhouse every week – details
Just last week, Kelly revealed that their daughter Lola, 22, had also joined them on their summer vacation. Posting a mother-daughter beach selfie on Instagram, fans also spotted the family's dog Lena, who totally stole the show. 
"Enjoying #NationalDogDay with Lola and Lena in the dog days of summer," reads Kelly's caption, with the photo credited to the other fur baby in the family, Chewie.
"That puppy is cuuuuuuteeeee," said one follower, while another wrote: "Beautiful photo and such a precious doggie!." Another commenter also couldn't get enough of the sweet pup, enthusing, "Aww. I love Lena so much."