Kanye West Sued By Employee Claiming Unsafe Working Conditions In His Bomb Shelter House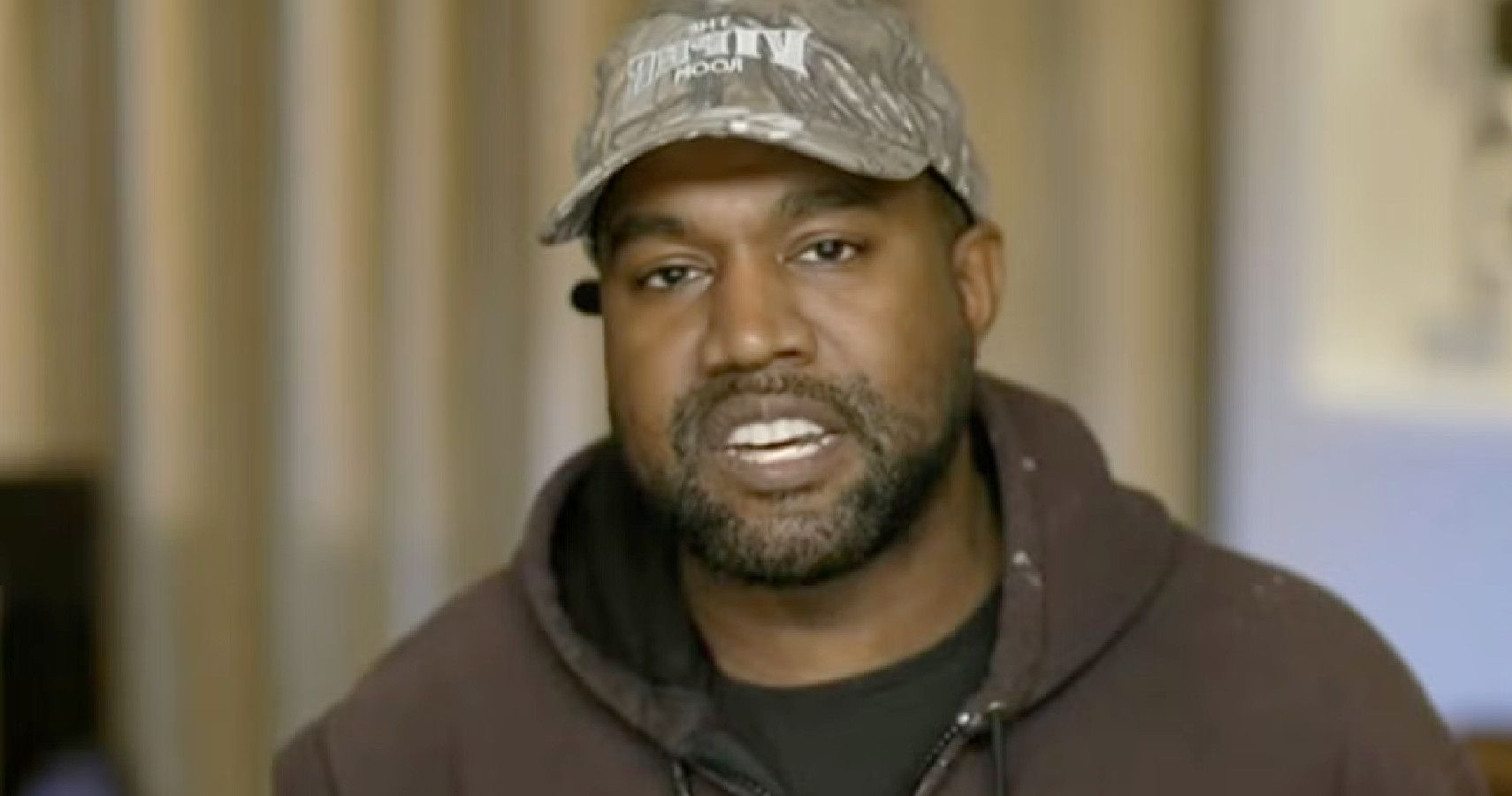 The ex-staffer says Ye wouldn't provide him with sleeping arrangements during the employment nightmare.
Kanye West has been the subject of many lawsuits recently, but he can add one more to his plate, as he's being sued by an ex-employee who claims the rapper subjected him to unsafe working conditions while attempting to carry out renovations on a Malibu mansion Kanye is attempted to transform into a bomb shelter.
According to court documents, the plaintiff, Tony Saxon, claims that he was deprived of proper sleeping conditions and forced to rest in makeshift arrangements without access to a bed while employed by Kanye.
RELATED:  Kourtney Kardashian Drops Big Money On A Tooth Fairy Gift For Daughter Penelope
Saxon says he was forced to resort to using his coat as bedding in vacant areas on the ground, situated near exposed insulation. Moreover, the plaintiff has lodged accusations against Kanye for retaliation due to his refusal to comply with hazardous requests.
Tony further claims that while he was involved in renovating the residence, the rapper requested the removal of electricity and windows, which posed a significant safety risk. When this directive was not carried out, Tony was reportedly instructed to leave abruptly, being told to get out.
Saxon reportedly began working for Kanye's security team in September 2021 and was additionally assigned construction-related tasks, before he says he was abruptly let go.
A new lawsuit against Kanye West alleges a project manager was fired because he didn't remove home windows and electricity to make Kanye's home into a retro "bomb shelter"

Kanye ordered him to "get the hell out" and told him he would be "considered an enemy if he did not comply" pic.twitter.com/sVKENLh7k6

— Daily Loud (@DailyLoud) September 13, 2023
This isn't the only lawsuit Kanye is facing from a former employee. He's also being sued by his ex-manager, who claims he was wrongfully terminated and owed millions in damages.
The plaintiff, Thomas St. John, filed the lawsuit in October in hope of securing $4.5 million in damages. Kanye allegedly hired St. John as his Senior Financial Advisor and Chief Financial Officer for an agreed-upon 18-month term. Their arrangement included a monthly salary along with a $300,000 retainer fee.Nevertheless, Thomas says that he was abruptly terminated just a few months into the contract, despite the terms of their agreement. Consequently, he is now pursuing what he believes he is rightfully owed, which comprises $900,000 for the work he has completed to date, $3.6 million for the remainder of the contract, as well as punitive damages.
However, St. John has had difficulty moving the lawsuit forward, as he claims his legal team has been unable to locate Kanye to serve him the paperwork.
According to a more recent report, Kanye is actively avoiding his lawyers, as his legal problems in the U.S. continuing mounting. The rapper is currently traveling Europe with his partner, Bianca Censori, while they reportedly focus on his career comeback.
NEXT:  Kevin Federline Considers Legal Action Against Britney Spears To Increase Child Support Payments
Tom Brady And Gisele Bündchen Still Seeking For Divorce Lawyers
About The Author