Josh Donaldson Open To Playing Another Season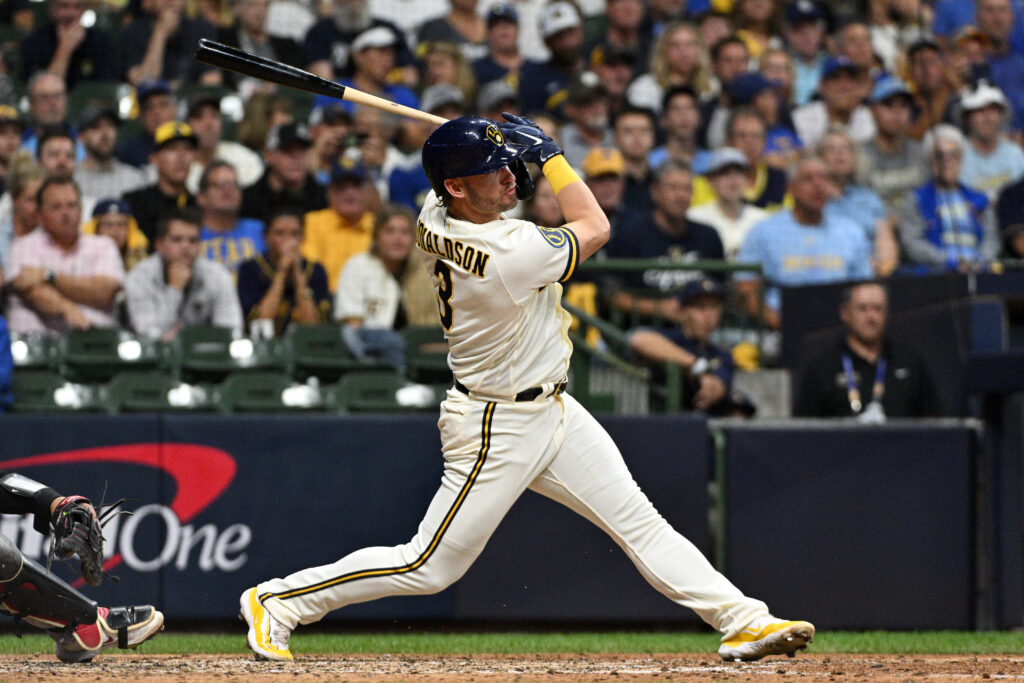 Josh Donaldson returned to free agency at season's end. The veteran third baseman had finished out the year with the Brewers after being released by the Yankees in late August.
The 2015 AL MVP tells Josh Wegman of The Score that he's open to a return for what would be his age-38 season. A potential 14th big league campaign would seemingly be his last, as Donaldson indicated he'd be unlikely to continue into 2025.
"If it's a situation that I feel (comfortable in) then I'm definitely up for playing one more year," Donaldson told Wegman. "But I think after this upcoming season, that would be my last season no matter what. I would like to play one more year and go out on a good note and then that'd be it."
Donaldson isn't going to be a priority target for teams coming off the worst season of his career. He had hit .142/.225/.434 in 34 games for the Yankees. Donaldson had a pair of lengthy injured list stints, losing time to hamstring and calf injuries. His production in Milwaukee was slightly improved but still below average. Over 17 contests with the Brew Crew, he managed a .169/.290/.390 showing. He finished the year with a bizarre .152/.249/.418 batting line over 189 plate appearances. A staggering 13 of his 25 hits for the season were home runs.
While he still brings some power potential from the right-handed batter's box, Donaldson's offense has skewed toward an extreme three true outcomes approach. He surely won't repeat a .115 batting average on balls in play, but he's also striking out more than he did earlier in his career.
In July, Donaldson acknowledged some uncertainty about playing beyond 2023. He's apparently now willing to do so, although it's possible he'd be particular about a destination. Donaldson understandably didn't seem enthused about the idea of signing with a non-competitive team. At the same time, he indicated the calculus for competitiveness would be his subjective perception of a team's chances as opposed to general consensus.
"For me to believe that the team has a chance to contend, I wouldn't say that everybody has to have the thought of that team contending," Donaldson said. "I would definitely want to feel like the team has a chance to win."
It isn't clear if he'd have any appetite for a minor league deal if no team were willing to guarantee him a roster spot. Donaldson's contract with the Brewers was a non-roster deal, but Milwaukee called him up after five tune-up games in Triple-A.
Matt Chapman is the headliner of this winter's free agent third base class. Jeimer Candelario is the clear #2 option, while Justin Turner and Evan Longoria are veteran righty hitters who could rotate through the corner infield and designated hitter. Gio Urshela has a chance at a two-year deal. Brian Anderson, Mike Moustakas and Eduardo Escobar are among the depth options.