Jon Jones Vs. Tyson Fury? Dana White Drops Message About Possible Superfight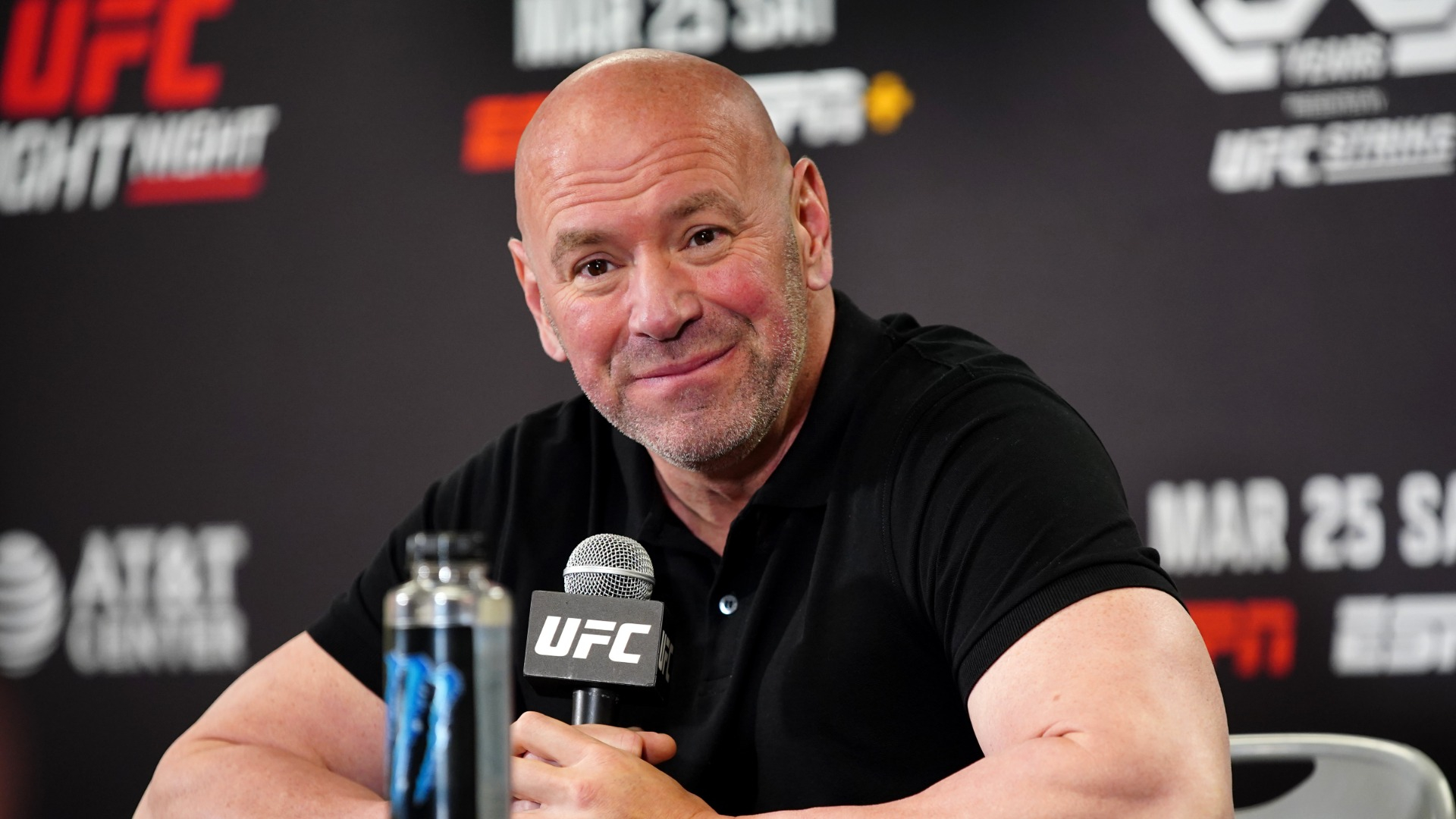 Dana White is in the business of promoting fights.
So, even though it's probably a long shot, the UFC president didn't pass up an opportunity this past weekend to drum up interest in a potential superfight between heavyweight champion Jon Jones and boxing legend Tyson Fury.
"There's this debate going on about who is the baddest man on the planet," White said during a press conference Saturday night after UFC Vegas 74, as transcribed by MMAFighting.com. "Jon Jones is the baddest man on the planet, there's no doubt about it. So, when we talk about baddest man on the planet, if two guys fought in a fight, who would win? If you want to discuss another baddest man on the planet, it would be Tyson Fury in a boxing arena, and we all know if Jon Jones boxed Tyson Fury, Tyson Fury wins.
"All of these boxing guys want to keep talking about this and keep it in the ring. I'm telling Tyson Fury, who I respect very much, if you really want to find out who the baddest man on the planet is, I will make that fight. I will make Jon Jones vs. Tyson Fury in the octagon, and we'll figure out (payment) — we figured out how to pay Floyd (Mayweather Jr.). We'll figure out how to pay you, too, Tyson."
We've seen instances of MMA fighters crossing into boxing, most notably when Conor McGregor fought Floyd Mayweather Jr. in August 2017. Luring a boxer into a UFC octagon is a much taller task, though, and thus it's highly unlikely we'll ever see The Gypsy King and "Bones" Jones square off inside the cage, despite the obvious buzz such a blockbuster showdown would generate.
Then again, money talks. Which White knows as well as anyone. So, this probably isn't the last public call-out involving the parties.
A Jones vs. Fury matchup is arguably the biggest cross-over fight that could be made right now, in addition to a possible Francis Ngannou vs. Deontay Wilder clash that's been kicked around.