Jimmy Butler Assures Heat 'Will' Win Series After Game 5 Loss To Celtics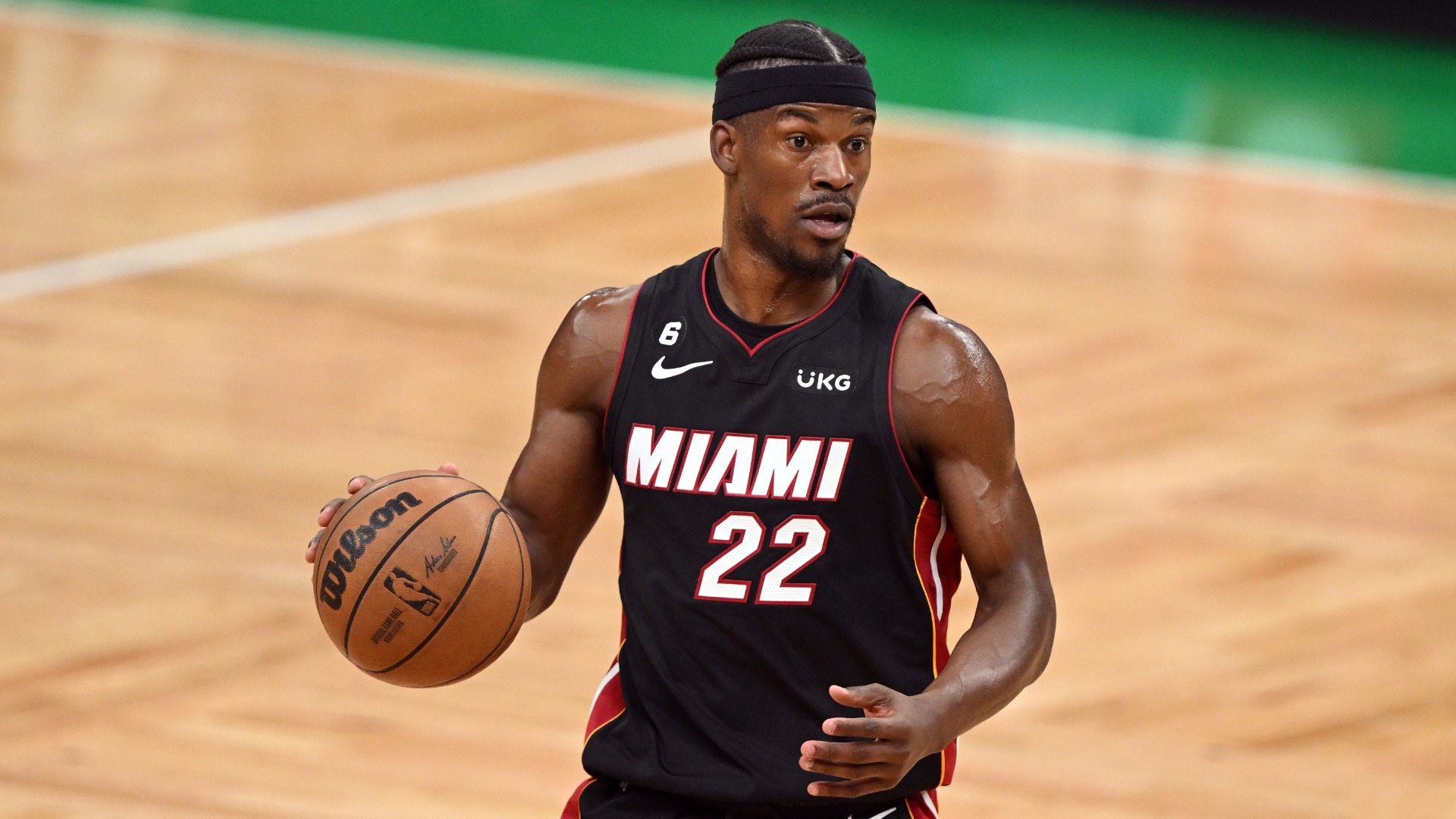 BOSTON — The Celtics did all they could to swing momentum their way and put a dent in the Heat's confidence by cutting Miami's Eastern Conference finals lead to 3-2 following Thursday night's 110-97 victory in Game 5 at TD Garden.
So… did it work? Well, not according to team leader Jimmy Butler.
Boston, just like in Game 4, entered the stage with the most pressure. They not only redirect the pendulum swing to their favor, but the Celtics had opened a window of hope for the faithful Green Teamers everywhere, bringing the series back to Boston with a chance to make it a best-of-three. Yet, holding Butler to just 14 points and all of Erik Spoelstra's lineup registering a negative plus-minus didn't prove to be enough to discourage Miami in the eyes of Butler.
"We're always going to stay positive knowing that we can and we will win this series," Butler said. "We'll just have to play better. … The last two games are not who we are. It just happened to be that way, and we stopped playing defense halfway because we didn't make shots."
Butler added: "We just gotta play better. Start the game off better."
Miami was doomed from the very get-go.
The Heat committed six turnovers by the end of the first quarter and were visibly uncomfortable by Boston's defensive urgency — something Miami wasn't used to seeing through the first three games, much less for a long enough period of time to hamper its shot at putting the Celtics to bed. Boston also held Miami to zero second-chance points until Celtics head coach Joe Mazzulla pulled the starters and the C's allowed seven in garbage time.