Jets Winless Streak Vs. Patriots 'Unacceptable' To Garrett Wilson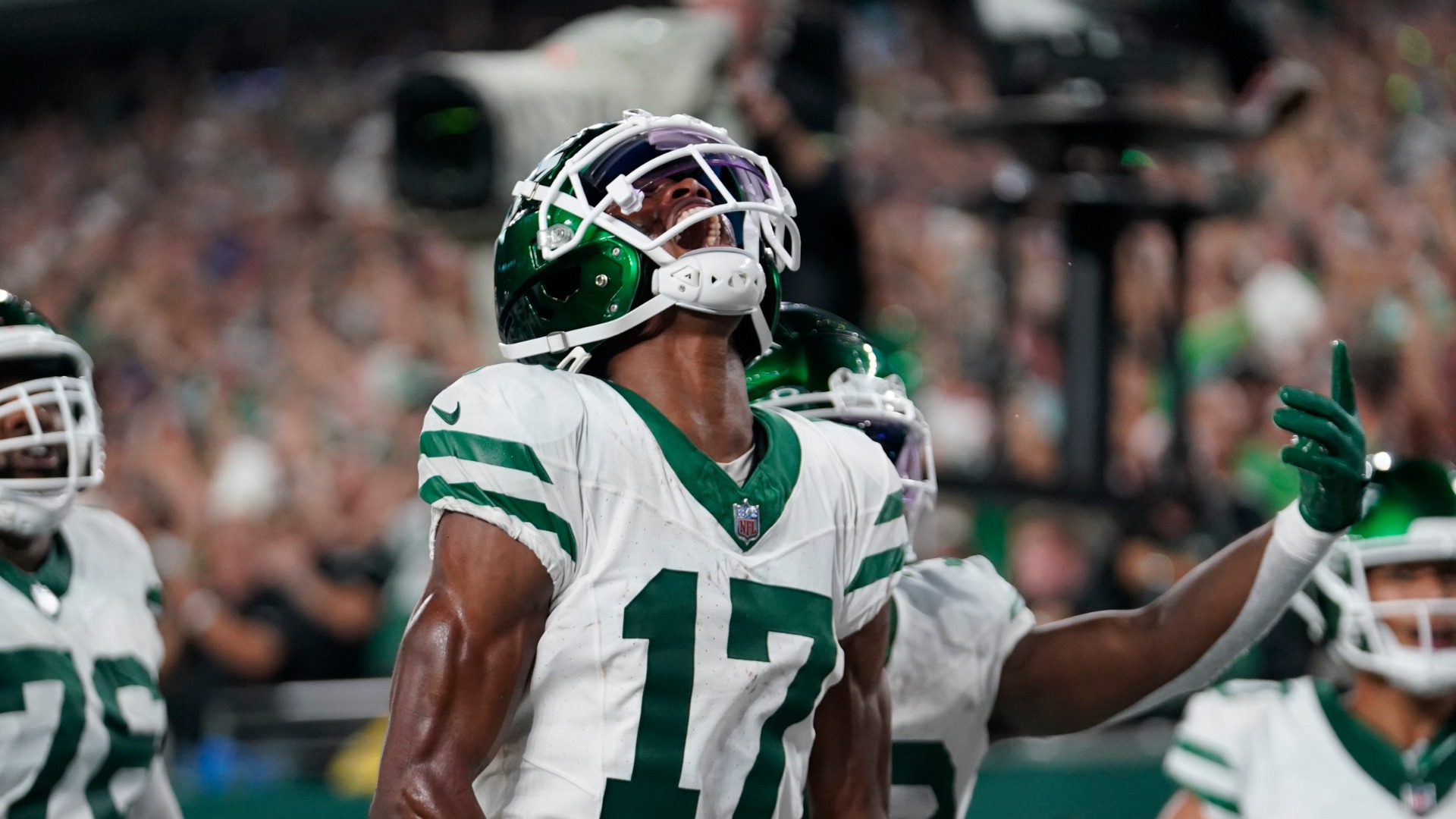 The last time the New York Jets defeated the New England Patriots was seven years ago.
Since the overtime loss on Dec. 27, 2015, the Patriots have beaten the Jets in 14 straight contests and wide receiver Garrett Wilson feels enough is enough.
"It's time that things change around here," Wilson said on ESPN's New York's "Bart & Hahn" show on Tuesday, per ESPN's Rich Cimini. "I don't like talking about it too much, but this is one of the first steps. Fourteen straight is unacceptable. That's unacceptable. I'm 0-2 against them. That's unacceptable."
The Jets are 1-1 this season, defeating the Buffalo Bills in their season opener which saw Aaron Rodgers' season end with an Achilles injury just four snaps into New York's opening drive and then dropping a 30-10 decision to the Dallas Cowboys in Week 2. They have the chance to flip the script on New England this Sunday when they host the Patriots at MetLife Stadium.
Story continues below advertisement
"I inherited — I walked into a team that, we haven't beaten the Patriots," Wilson said. "I feel like that's why they brought me here, brought me and Sauce (Gardner) here and the guys here — to make things like that change. It's time we do what we get paid for."
The challenge is not only for Wilson but for quarterback Zach Wilson as well who hasn't had stellar performances against the Jets' division rival with seven interceptions over four games, four in one outing and three in another, and a passer rating of 50.6
Zach Wilson has four interceptions this season, three against the Cowboys on Sunday to go with two touchdown passes, Garrett Wilson was the recipient on both. The offense being stagnant is certainly waning on Garrett Wilson.
"It'll fuel me through the week, honestly," the 23-year-old wide receiver concluded.
Story continues below advertisement