Icewear Vezzo Meets Eminem After Controversial "Out Of Touch" Criticism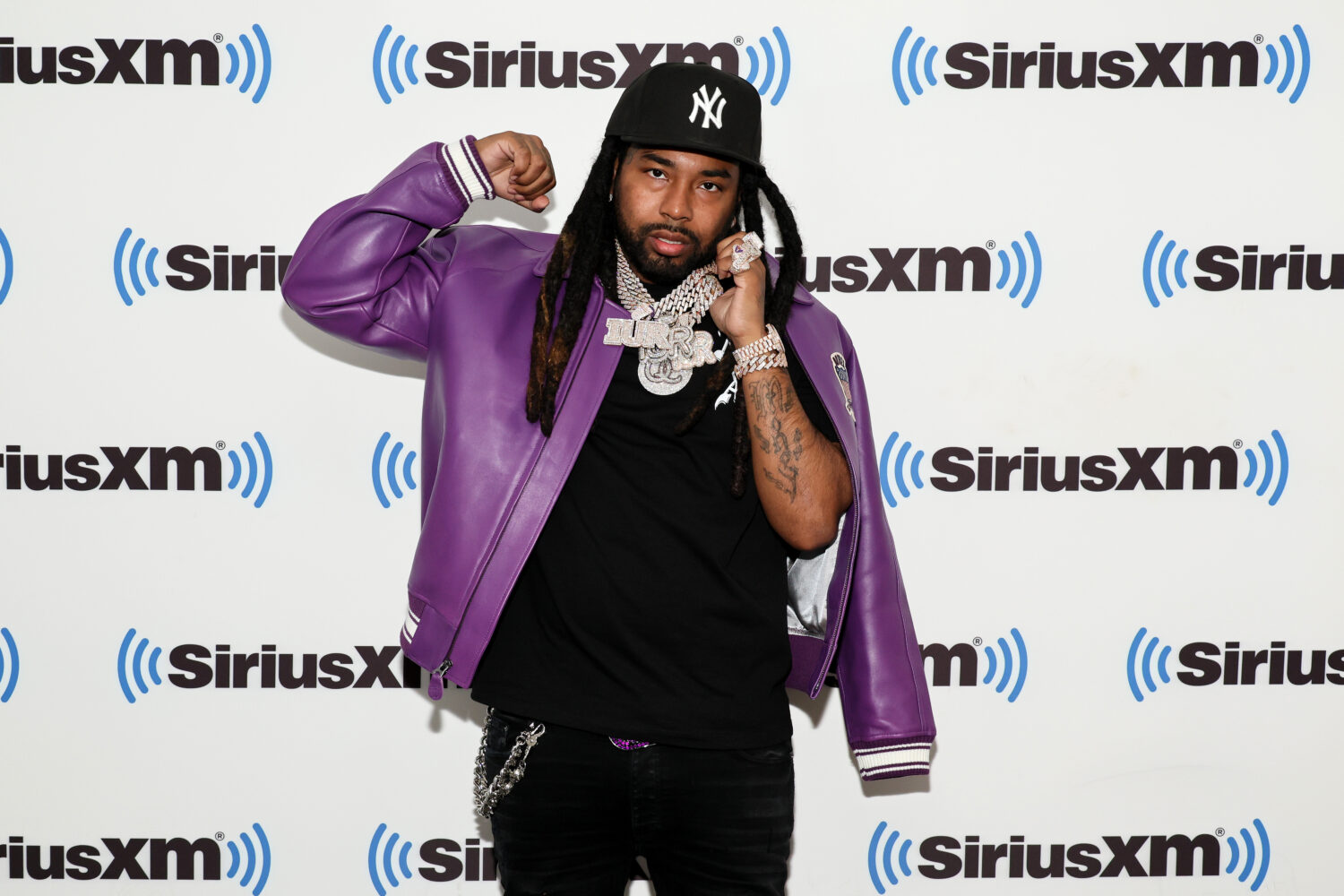 Icewear Vezzo met up with Eminem during 50 Cent's concert in Detroit, over the weekend, for the Final Lap Tour. The meeting comes after Icewear Vezzo previously criticized Eminem for being "out of touch" during an interview with HipHopDX in 2020. Despite the remarks, he later maintained that he didn't mean them as a diss.
Icewear Vezzo shared pictures from the meet-up on social media after the show. "Finally @eminem," he captioned one of his posts. "At the end of the day you still The biggest inspiration." He further shared pics of himself on stage with 50 Cent.
Read More: Icewear Vezzo Unleashes New Project "Clarity 6"
Icewear Vezzo Performs AT SXSW
AUSTIN, TEXAS – MARCH 19: Icewear Vezzo performs onstage at "RapTV Presents: Rolling Loud Music Showcase" during 2022 SXSW Conference and Festivals at Stubb's on March 19, 2022 in Austin, Texas. (Photo by Shedrick Pelt/Getty Images for SXSW)
As for the aforementioned drama between Icewear Vezzo and Eminem, Vezzo told HipHopDX: "For us, it was like Eminem was out of touch, so he wasn't anybody we could actually relate to. We were never in touch with Eminem. In the hood, in our ghettos and shit, back when he first came out, yeah, [Eminem] was like a hero for us. So we expected to see him, to be able to touch him, and we're like 'yeah we got somebody that got out from Detroit. This about to go down, he opened the gates up.' But it didn't go that way." Instead, he praised Eminem's longtime collaborator, Royce Da 5'9″.
Icewear Vezzo Links Up With Eminem
Icewear Vezzo later clarified that he respects Eminem and didn't intend to diss him during an appearance on The Breakfast Club. "At the end of the day, it was misunderstanding," Vezzo said at the time. "As a fan, I love Eminem music. I grew up listening to Eminem when I was a shorty. I got real love for Royce. One thing about Royce is, he's always show love to us, always supports us. He always shouted out. He does everything he can to help us out. He really do. I can't take that away from Royce. But shit, it is what it is. We don't know Eminem. We don't know hommie. I don't know anybody that ever met him. Ever seen him."
Read More: Icewear Vezzo Proves He Never Switched Up On New Single "Perfect"
[Via]