How Patriots Top Pick Christian Gonzalez Looked In First Open OTA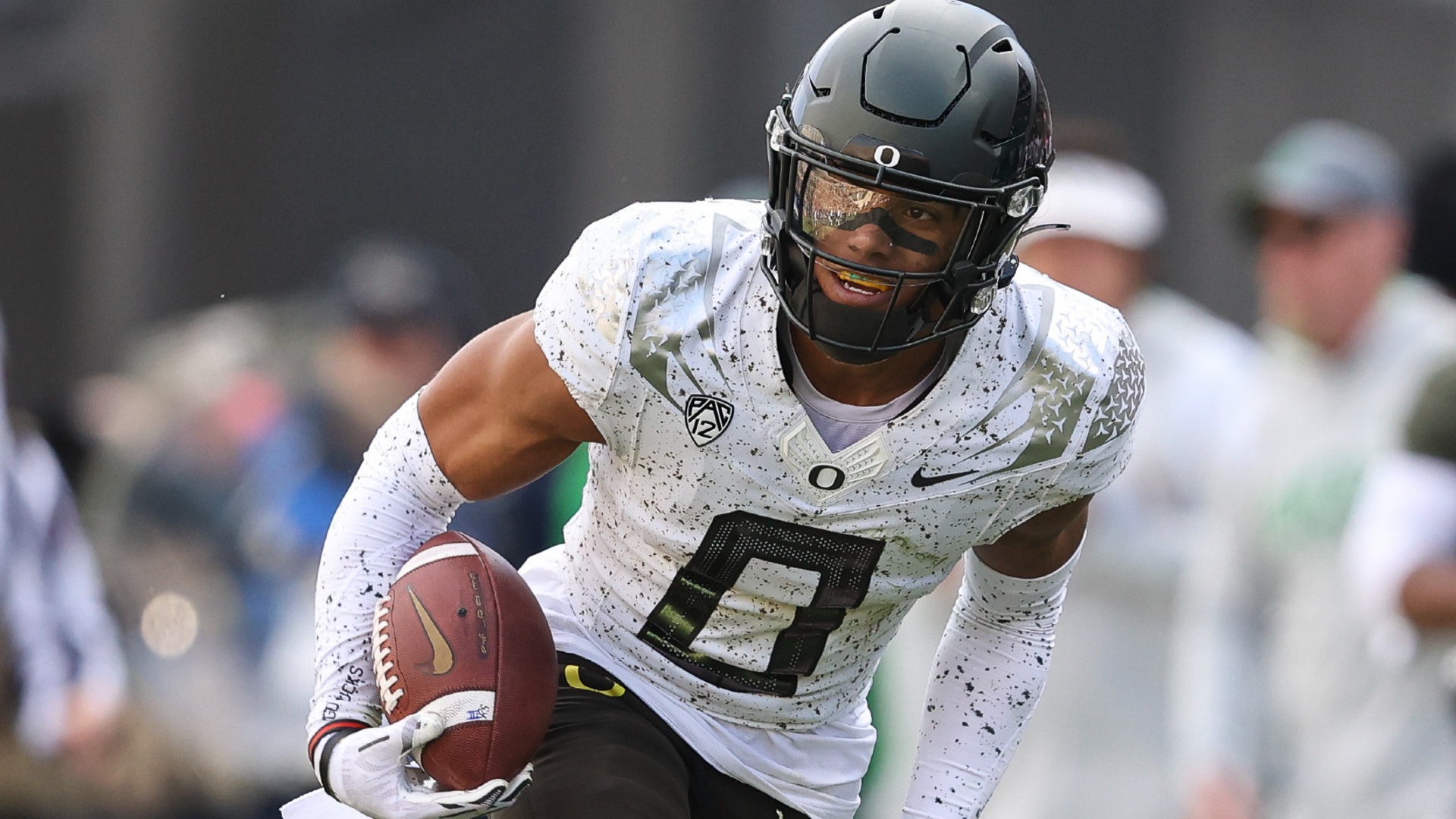 "It's pretty effortless just the way he does everything," safety Kyle Dugger said after practice. "The way he moves in and out of breaks, he runs easy. It just looks very light, very fluid. It's easy to see."
Asked how he would describe Gonzalez, Dugger smiled and replied: "Athletic." Gonzalez tested in the 89th percentile among corners in the 40-yard dash, the 95th percentile in the broad jump and the 96th percentile in the vertical jump at the NFL Scouting Combine, per Mockdratable, and at 6-foot-2, 201 pounds, he'll add much-needed size and length to a Patriots defense that mostly relied on shorter cornerbacks last season.
"He's very athletic, and he learns well," Dugger said. "He learns really well. There hasn't been a lot of time, so that's all I can really say, but he learns fast. Very smart."
Jalen Mills, who started at outside cornerback for the last two seasons and now is transitioning to a safety/slot role, also commended Gonzalez for his smarts and work ethic.
"Good, good," Mills said. "(He's) coming to work every day, focusing in meetings. I think that's the biggest thing you want to see with these rookies, man. Are they taking what Coach is saying in the meetings out to the field? And as of right now, he's doing that."
Mills said the soon-to-be 21-year-old will bring "hopefully a little more energy" to New England's cornerback group. Gonzalez is one of four newcomers in that group, along with late-round draft picks Ameer Speed and Isaiah Bolden and former CFL player Rodney Randle. Jonathan Jones, Jack Jones, Marcus Jones, Myles Bryant, Shaun Wade, Tae Hayes and Quandre Mosely return from last season.
"He's a little more quieter guy, but I've seen him play," Mills said of Gonzalez. "I've seen him live in a couple of games this past year when he was in college. So hopefully he just gets comfortable in this scheme and trusts himself out there and goes and makes the plays he can."