High School in San Gabriel on Lockdown Due to Bomb Threat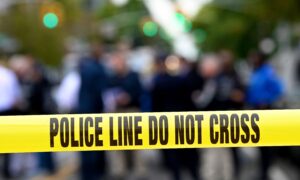 SAN GABRIEL, Calif.—Gabrielino High School was placed on lockdown Jan. 24 due to a bomb threat, authorities said.
"Please be advised that Gabrielino High School is currently on lockdown due to a bomb threat investigation," the city of San Gabriel said in a statement early Tuesday afternoon.
"San Gabriel Police are currently on-site and available to assist parents at 1201 S San Gabriel Blvd.," the statement said. "Please avoid San Gabriel Blvd and Wells Street due to blocked traffic."
This is a developing issue, updates will be available as more details are released.