HHS Report Outlines 'Major Savings' of Affordable Insulin Now Act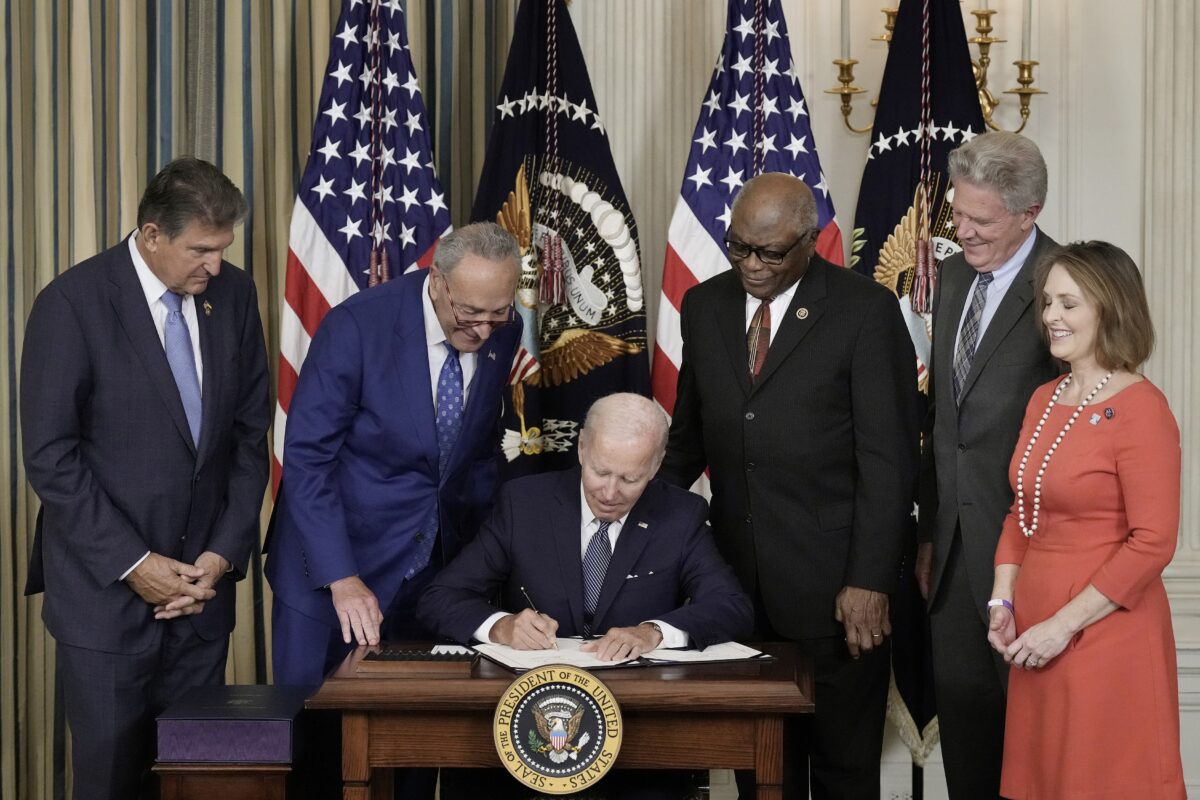 The Affordable Insulin Now Act, which took effect on Jan. 1, caps insulin costs at $35 for seniors on Medicare. The U.S. Department of Health and Human Services (HHS) released a report on Jan. 24 outlining "the major savings."
If the provision, which is part of the Inflation Reduction Act signed into law by President Joe Biden last August, had been in place in 2020, 1.5 million seniors in the United States would have saved an average of $500 on insulin that year, the HHS report indicated.
"Through the Inflation Reduction Act—the most consequential health care law since the Affordable Care Act—President Biden is delivering on his promise to lower prescription drug costs, make health insurance more affordable, and make the economy work for working families," according to an HHS statement.
The cap applies to insulin covered by Medicare Part D plans. Medicare Part B covers insulin used in an insulin pump. Starting July 1, Medicare Part B enrollees will have their costs for a month's supply of insulin limited to no more than $35.
"The Biden-Harris Administration is committed to lowering health care costs and increasing access to high-quality, affordable health care, and the Inflation Reduction Act is helping us do just that,"  HHS Secretary Xavier Becerra said. "No one should have to skip or ration their insulin because they can't afford it."
Around 40 million Americans have diabetes, according to the Centers for Disease Control and Prevention (CDC).
The cost of medication has tripled over the past decade, and many patients struggle to pay for the drugs they need, research shows.
In 2020, the average senior paid about $54 per month for insulin and some paid as much as $116 per month, according to the Kaiser Family Foundation.
Over 21 million Americans, which is more than half of the nation's diabetics, are under the age of 65, according to the Centers for Disease Control and Prevention.
Some people who can't afford their medication, ration insulin, which can result in hospitalization or death.
Last August, Senate Republicans blocked a provision that would have also capped the cost of insulin at $35 for Americans on private health insurance, expressing hope that future federal and state legislation could offer that benefit.
In 2019 and 2020, more than 50 percent of insulin users with health insurance offered by employers on average exceeded $35 in out-of-pocket costs for a 30-day insulin supply, the Health Care Cost Institute reported.
The nonprofit group that tracks drug prices also said that around 5 percent of those people paid more than $200.
States with the most people projected to benefit from the Affordable Insulin Now Act are Texas (114,000), California (108,000), and Florida (90,000), according to the HHS report.
The highest average out-of-pocket savings are in North Dakota ($805), Iowa ($725), and South Dakota ($725).
"We're delivering on my promise to lower health care costs for Americans by capping seniors' insulin costs at $35 for a month's supply," Biden said in a Jan. 24 statement. "That's more money in seniors' pockets and more breathing room for American families."
On Jan. 24, Biden also attributed state unemployment rate data that shows "record lows from Pennsylvania to South Dakota to Alaska" to the Inflation Reduction Act.
Biden noted that "38 states are now at or below 4 percent unemployment, including 15 states at or below 3 percent."
"Americans are seeing a strong economy where they live. They are seeing their neighbors back to work, with higher wages even accounting for inflation; they are seeing prices down at their pharmacies; they see new businesses opening with the most Americans applying to start small businesses of any time on record.," Biden said. "And they are seeing groundbreakings for new factories, roads, and bridges in their states at a historic scale.
"I am more confident than ever that America's best days are ahead."