Here's How Nicole kidman Earns And Spends Her $250 Million Fortune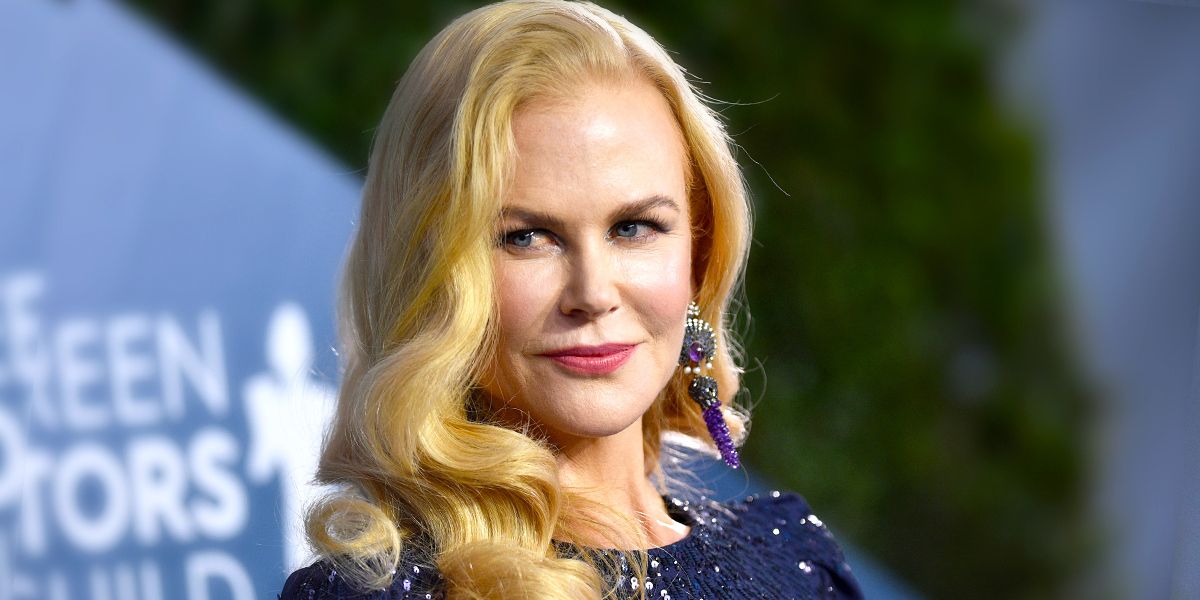 Nicole Mary Kidman is an Australian-American actress, producer, philanthropist, and one of the highest-paid stars in the world. Starting her journey in Australian television, she made her mark in Hollywood with the 1989 thriller Dead Calm. Nicole has consistently delivered praise-worthy performances, some of which have earned her numerous accolades. The actress has gathered around $350 million from her movies alone.
Nicole Kidman has starred in many blockbusters that have propelled her to absolute stardom and got her hefty paychecks. However, her acting talents stretch beyond the big screen. A top name in the television industry and known for her philanthropic ventures, let's look at how Nicole Kidman earns and spends her $250 million net worth.
8

Earns – Acting Career

Nicole paved her way to American cinema in 1989. Her breakthrough role in the 1990 Days Of Thunder, alongside Tom Cruise, earned her $200,000. Eventually, she made $2 million for the 1995 crime drama To Die For and $6.5 million for Eyes Wide Shut. The actress made $7 million for the musical fantasy Moulin Rouge and earned her first Academy Award nomination in 2001. With tons of awards and accolades under her belt, including the Academy Award for Best Actress for her portrayal of Virginia Woolf in The Hours.

RELATED: The 10 Highest-Grossing Nicole Kidman Movies Of All Time



7

Spends – Real Estate

Nicole and her husband, Keith Urban, the Australian country singer, co-own numerous real estate properties. After tying the knot in 2006, the couple bought a house in Franklin, Tennessee, for $2.7 million. In 2008, they purchased a 12,000 sq ft mansion for $3.5 million in Nashville's most exclusive neighborhood, which is also their primary residence. Although excelling in her acting career, the Moulin Rouge actress decided to move away from the Hollywood hustle and hence moved to Nashville, as per TheList. The duo also owns a couple of other lavish properties, such as their $5 million Beverly Hills home, the 111-acre farm in Bunya Hill, Australia, for $4.1 million, the $4.2 million Sydney penthouse, and the New York City Duplex for a whopping $9.6 million. Nicole Kidman and Keith Urban have an estimated real estate portfolio of $30 million.



6

Earns – TV Shows

An elite Hollywood A-Lister, Nicole Kidman, has overtaken the television industry and earned about $22 million between September 2019 and 2020 for her numerous acting endeavors on the small screen. As per CelebrityNetWorth, she received $10 million for Netflix's The Prom and $1 million per episode for HBO's The Undoing. Kidman has won awards for movies and her appearances in television shows. Starring in HBO's Big Little Lies won the actress a Primetime Emmy Award for Outstanding Lead Actress and was paid $250,000 per episode for the first season. Hulu's Nine Perfect Strangers has also contributed to Nicole's enormous financial prowess, with $1 million per episode.



5

Spends – Philanthropic Ventures

Nicole firmly believes in giving back to the community and has therefore been a UNICEF Goodwill Ambassador since 1994. She is widely praised for her philanthropic ventures and supports social causes like the Women's Cancer Program and raising funds to help disadvantaged children worldwide. In 2006, Kidman was also appointed as the Goodwill Ambassador of the United Nations Development Fund for Women (UNIFEM). Given her mother's battle with breast cancer, the actress has also been a part of the Little Tee Campaign for breast cancer care.



4

Earns – Brand endorsements

Besides her super-successful acting career on the big screen and in the television industry, Nicole also has numerous brand endorsement deals, contributing to her massive net worth. The actress became a brand ambassador for Etihad Airways in 2015. Although the numbers are not available publicly, she has also bagged high-paying endorsements for Neutrogena, Jimmy Choo, and Sera Labs, according to SportsKeeda.



3

Spends – Automobile Collection

The actress has a fantastic car collection, including speedy sports cars, elegant sedans, and robust XUVs. The most expensive car in Kidman's collection is the sleek Mercedes-Benz Maybach S Class, worth $203,600. The Porsche 911 Carrera, priced at $102,550, is also one of the actress's finest vehicles. as  One can also see a BMW 7-Series, Range Rover Vogue, and Audi A8 in Nicole Kidman's garage.



2

Earns – TV commercials

In 2004, Kidman starred in the most expensive ad commercial to be broadcast for Chanel No. 5. The Oscar-winning actress received an insane paycheck of $12 million for her three-minute performance in the advertisement, as per Cosmopolitan. Reportedly, the entire production of the commercial cost $33 million.





1

Spends – Watch Collection

Nicole Kidman has been a brand ambassador for Omega, given her love for jewelry and accessories to compliment her elegant style. The actress was seen donning a stunning Gucci dress and a 1952 vintage Omega 'secret watch' timepiece at the 2016 Screen Actors Guild Awards. The 18-karat solid gold and diamond timepiece is one of Omega's traditional jewelry watches. While shooting for the cover of Elle in 2013, Nicole was also seen wearing a Panerai Luminor GMT PAM 88, priced at around $7500.

A whopping $350 million collection, excluding her brand endorsement deals, makes Nicole Kidman one of the top-paid celebrities globally. With four Oscar nominations and one win, Kidman plans on staying for a while, with her upcoming projects like A Family Affair and Aquaman And The Lost Kingdom set to air in fall 2023.

READ NEXT: Here's How Gwyneth Paltrow Earns And Spends Her $200 Million

Sources: Cosmopolitan, CelebrityNetWorth, SportsKeeda, WION, RubberB, TheList, CarHP, OmegaWatches, Britannica, MovieWeb

Next
The Clooney Garage: Inside George Clooney's Insane Car Collection

About The Author