Help is three digits away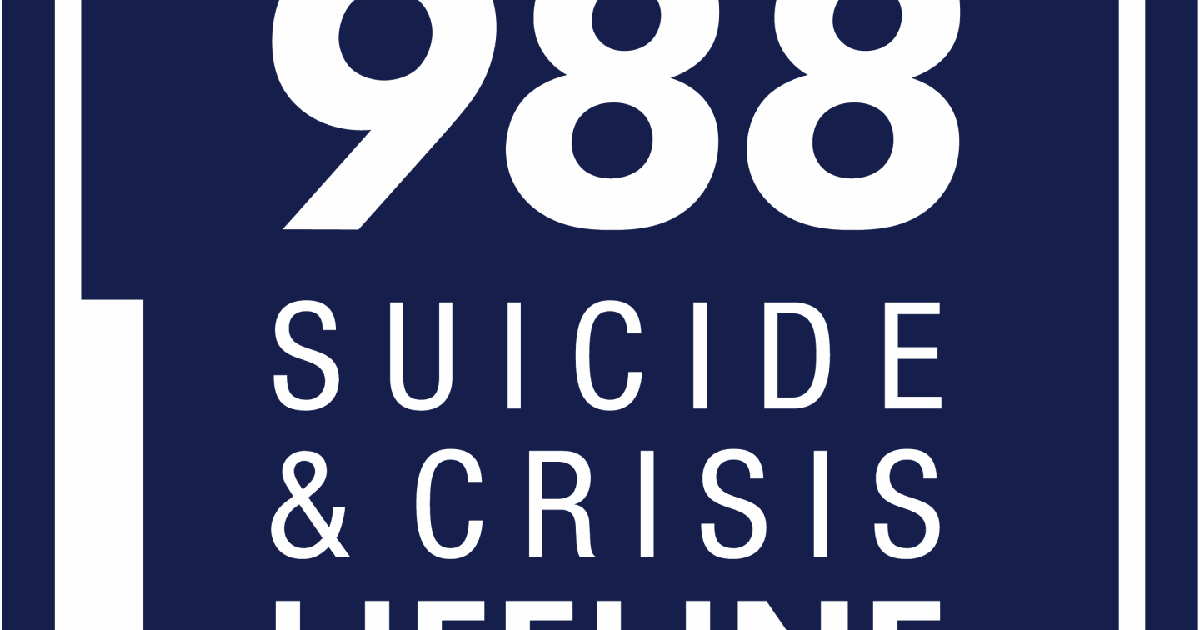 On July 16, 2022, the U.S. suicide hotline 1-800-273-TALK (8255) was replaced with an easy to remember three-digit number: 988.
Now, just over a year later, 5 million people around the country have accessed critical mental health care via the hotline.
Just over 7,500 of those have come from South Dakota, over 18,000 from Nebraska and over 30,000 have come from Minnesota.
Not all of those were phone calls. Those seeking 988 services can also text or chat online, options that may prove pivotal for those in rural America who value privacy and may feel stigma surrounding pursuing mental health help, said Tammy Hatting, chief operating officer of South Dakota Association of Healthcare Organizations (SDAHO). Hatting also serves as a representative to the National Rural Health Association Congress.
Almost everyone has a phone, Hatting said, so it really opens doors to providing much needed mental health care. However, not everyone is comfortable making a call. Texting or chatting online may provide a feeling of a bit more anonymity.
Having the privacy to have important conversations surrounding mental health is vital, Hatting said.
Multiple studies have shown that rural areas have a higher suicide rate than their urban counterparts.
According to the Center for Disease Control, in the past two decades, suicide rates have been consistently higher in rural America than in urban America. Between 2000 and 2020, suicide rates increased 46% in non-metro areas compared to 27.3% in metro areas.
The lack of accessibility, availability and acceptability are each a factor.
"There's not enough workforce out there. So the availability of mental health services isn't as high as it should be, especially in rural areas," Hatting said.
Those trained professionals that do exist might be more than 100 miles away from producers' homes, which also may keep them from seeking help.
"That's why broadband across South Dakota is also so important," she added.
Reaching out for help can feel intimidating, but knowing what to expect may help ease some anxiety.
People can call, chat or text the 988 Lifeline 24 hours a day, every day of the week. They will be connected with a trained counselor who will listen to understand the caller's immediate need or crisis then work with them to provide short term counseling, offer support, and connect them to local behavioral health resources.
The counselor will work with the caller to determine the best course of action, including creating a safety plan.
If the counselor assesses that additional support is needed immediately, they can help connect the caller with a mobile crisis team, stabilization unit, or local law enforcement.
Once the immediate need or crisis is stabilized the counselor will offer to follow up with the caller to ensure that proper care is established or being set up.
South Dakota Department of Health addresses ways in which individuals can cope with the stigma associated with mental health care.
It starts with getting treatment.
"Treatment can provide relief by identifying what's wrong and reducing symptoms that interfere with your work and personal life," the Department of Health website states.
Avoiding isolation is also key.
"In rural areas, everybody is so self-sustaining and self-sufficient that they don't want to ask for help in many cases," Hatting said.
It's also important not to equate yourself with an illness
"You are not an illness," the Department of Health website points out.
If there is a downfall of 988, it's that the counselors may not have first-hand knowledge of the issues that producers uniquely face.
While 988 is a national hotline, calls are answered within state boundaries as much as possible. The Helpline Center handles South Dakota's calls while Boys Town handles Nebraska. Minnesota has five different facilities accepting calls: Carver County Health and Human Services Mental Health Crisis Program, First Call, FirstLink, Greater Twin Cities United Way and Mental Health Minnesota.
When call logs are full or operators are unavailable, calls are transferred to a national call center.
There are other hotlines options available that are more specifically geared to farmers and ranchers, including Avera's Farm and Rural Stress Hotline that started in 2019. That number is 1-800-691-4336.
Farm Aid also has a toll free number, 1-800-327-6243.
Signs of suicide include talking about suicide, withdrawing from social contacts, intense mood swings, changing normal routine, including eating or sleeping patterns, increased use of drugs or alcohol, or giving away belongings or getting affairs in order with no logical explanation.
If you or someone you know is considering suicide, please contact 988 or one of the other numbers listed above right away.
With over 55,000 calls, texts and chats to 988 just from South Dakota, Nebraska and Minnesota in the last year, those who are struggling with thoughts of suicide can know that not only are they not alone but that help is ready and waiting.
Melisa Goss, Assistant Editor for the Tri-State Neighbor, is a South Dakota farm girl whose love of travel has allowed her to see ag's vital impact around the world, from America's heartland to the rice paddies of Southeast Asia and many places in between. She makes her home in Hartford with her husband, daughter and miniature schnauzer. You can reach her at [email protected].