GTA Plus Is Expanding To Include Rockstar's Classic Titles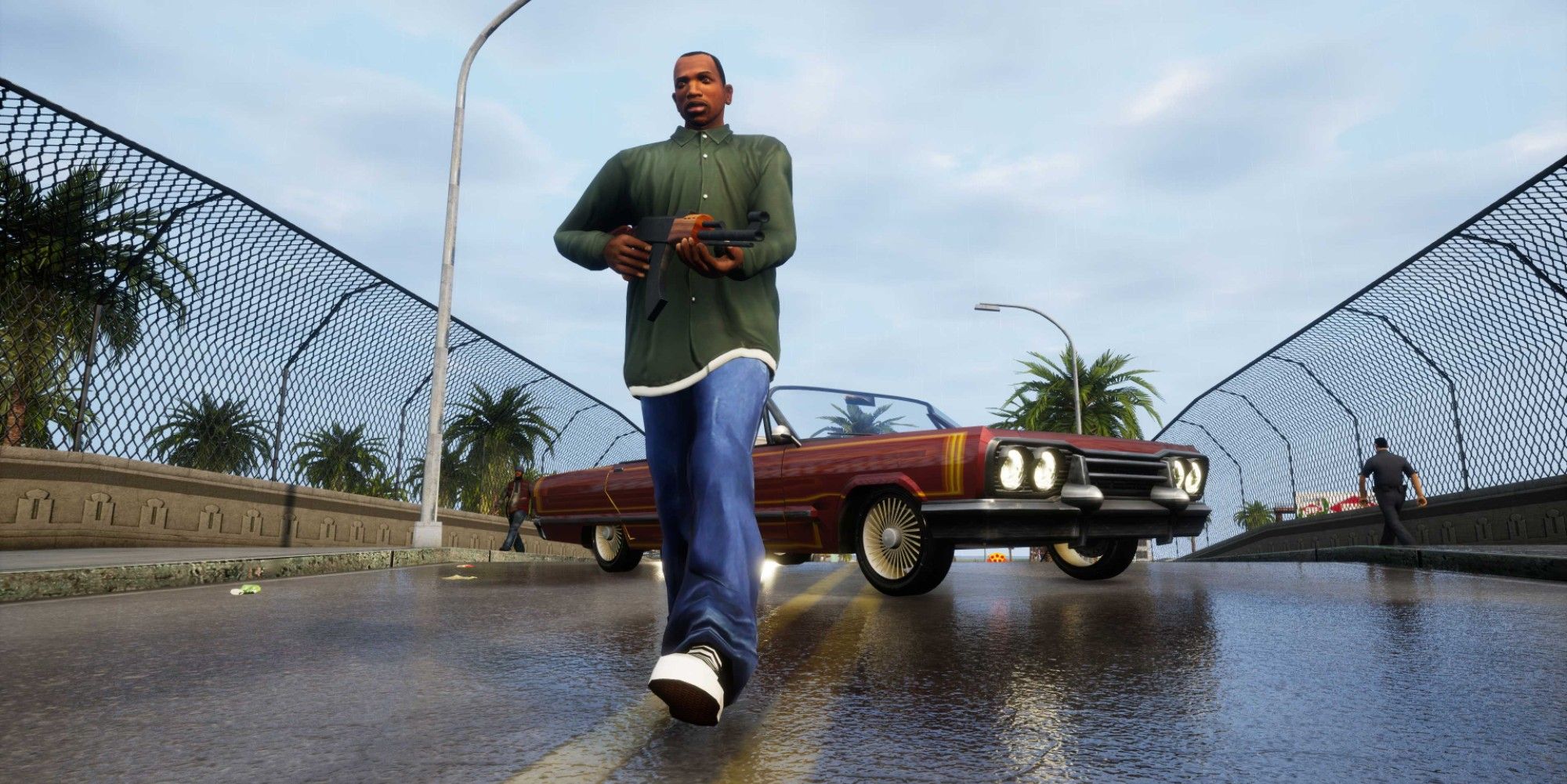 Subscription services are all the rage these days, and it's no different for the games industry. Xbox Game Pass and PlayStation Plus are the big ones, but it seems like every publisher of a slightly successful franchise is trying to get on the act right now. Rockstar is the latest to try and make its subscription service a lot more enticing, as it recently announced that GTA Plus is being expanded to allow subscribers to play a range of its classic titles.
Before you get your hopes up too high, Rockstar won't be offering all of its back catalogue at once. Instead, it seems as though Rockstar will allow players to play three titles at a time on the system that they're subscribed to GTA Plus on, and more games will be added as "a rotating assortment".
Related: It's Exciting To See GTA 5's Protagonist Swapping System Live On In Spider-Man 2
Currently, the games on offer are GTA 3, Vice City, and San Andreas, albeit the widely panned remasters (thanks GamesRadar). Still, if you're hankering for a trip down memory lane, it's a cheap way to do so.
Rockstar doesn't mention when these three games will leave service, or which games will replace them, but the developer does have a pretty extensive selection of older titles it could rely on in the future. Red Dead Redemption is one such title that just got a new port, though it's difficult to see it becoming available on a subscription service so soon after launch. There are also older titles like Red Dead Revolver, Bully, Manhunt, and a bunch of others, so we'll have to see what Rockstar offers up next.
It's kind of a no-brainer really, especially if you regularly play GTA 5, as you'll also get a bunch of bonuses for that game too, including new cars, free clothing, loads of in-game cash, and more. GTA Plus is only $6 at the moment too, although it's possible Rockstar could be angling to increase the price of the service and is using the free games as justification. Either way, at least it's a good deal right now, and perfect if you've been waiting to pull the trigger on those GTA remasters.
It might be good to get in on the ground floor now anyway, as it widely believed that the release of GTA 6 is just around the corner. We don't have a release date for the game just yet, but a recent earnings report from Rockstar hinted that we might see it launch at some point in 2024, as the company is expecting to make "new record levels of operating performance" in its next fiscal year.
Next: Final Fantasy 7 Rebirth's Return To Nibelheim Could Change Everything