Gold Futures: Rally could extend further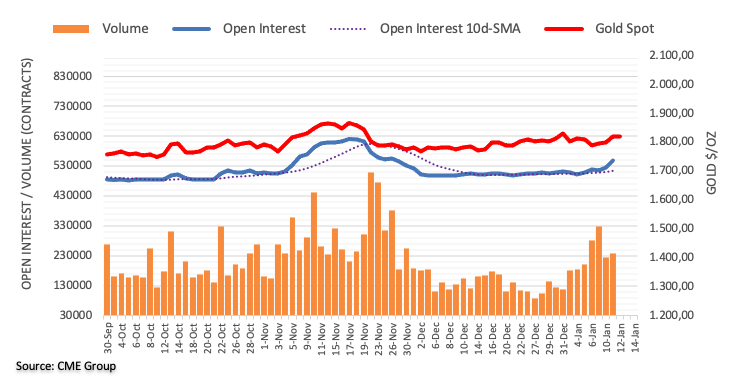 Open interest in gold futures markets rose by around 23.6K contracts on Tuesday, the largest single-day build since November 8, according to preliminary prints from CME Group. In the same line, volume went up by around 15.6K contracts, reversing the previous day's drop.
Gold now targets the $1,830 region
Gold charted the third consecutive daily advance on Tuesday amidst a sharp increase in open interest and the resumption of the uptrend in volume. That said, there is scope for prices of the precious metal to advance to the $1,830 region in the near term.