Gold Futures: Further gains look likely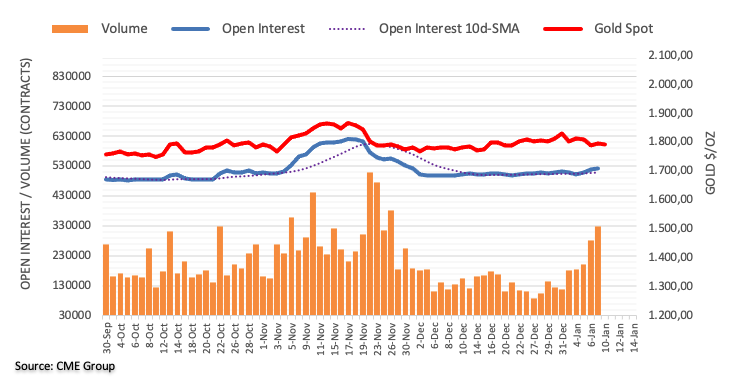 Considering preliminary readings from CME Group for gold futures markets, traders added nearly 5K contracts to their open interest positions on Friday, reaching the third consecutive daily build. In the same line, volume extended the uptrend for yet another session, now by around 47.5K contracts.
Gold still targets $1,800
Friday's uptick in prices of the yellow metal was on the back of rising open interest and volume, allowing for further upside in the very near term. Against that, the $1,800 mark per ounce troy of gold remains the key target for bulls for the time being.