Four-star RB Jeremy Payne discusses trio of contenders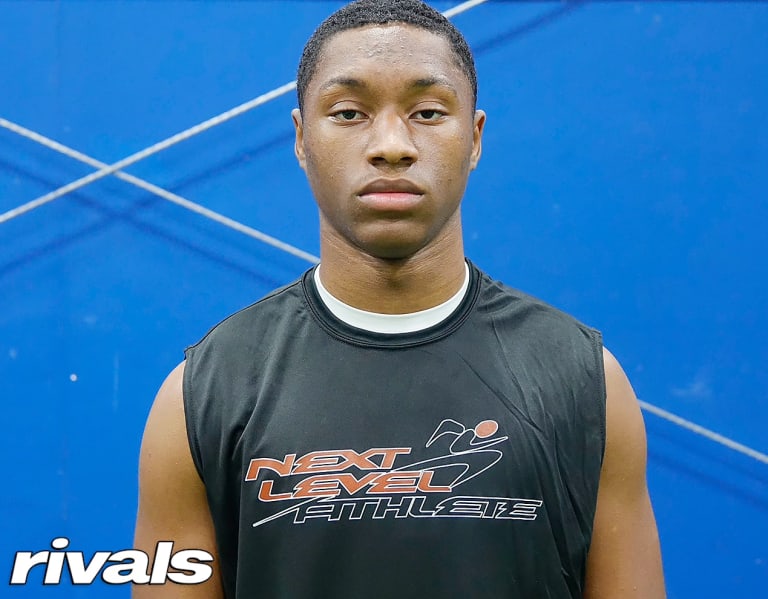 MONT BELVIEU, TEXAS — Fort Bend (Texas) Hightower four-star all-purpose back Jeremy Payne enjoyed a big camp run last offseason, and he was able to back it up with a strong junior season performance in 2022.
In eight games, Payne rushed for 1,002 yards and 13 touchdowns while hauling in 17 receptions for 320 yards and three touchdowns.
"I feel like I got better at seeing the whole field," Payne said about his junior campaign. "I saw more cutbacks and it was something that I was working on. I was seeing the hole and hitting it and following the blocks when I needed to."
In his recruitment, Oregon, Oklahoma and Texas are the programs that have made early impacts.
For Oregon, running backs coach Carlos Locklyn has been the staff member that has maintained contact and he has been able to resonate with Payne and his family.
"He seems very passionate," he said. "He sends me quotes and stuff. I like him. The program, I haven't looked into it. I'm gonna check into the education."
At Oklahoma, running backs coach DeMarco Murray has built a strong relationship with Payne along with offensive coordinator Jeff Lebby and Brent Venables.
"I like the running backs coach, Coach Murray," he said. "When he's recruiting you, you know he's thinking about you every day. He came down once or twice, brought his head coach and his OC. I trust him."
Texas running backs coach Tashard Choice and his expertise in coaching stands out to Payne, and it has the Longhorns in his top grouping.
"The running backs coach came down and showed me his drills," he said. "That was a big part of it, him showing me his drills and then his running backs doing it in the game."
Payne hasn't yet hammered out future visits, but wants to see each of the three aforementioned programs either in an unofficial or official capacity.
At 5-foot-10, 170 pounds, Payne is the No. 155 ranked recruit in the country for the class of 2024, according to Rivals. He is the No. 3 ranked all-purpose back in the country and the No. 19 recruit from the state of Texas.