Former presidents, vice presidents asked to check for classified records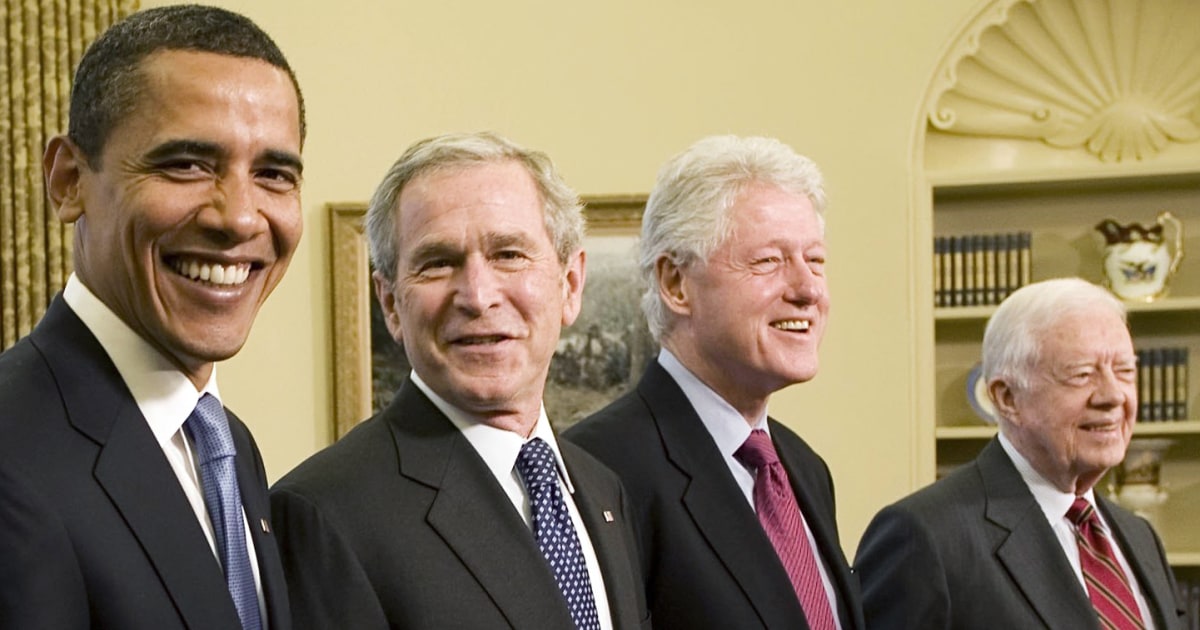 WASHINGTON — The National Archives and Records Administration on Thursday requested that former presidents and vice presidents "conduct an assessment" to determine if they have any classified materials in their possession.
In a letter to designated records representatives, the National Archives referenced "several instances reported in the media where records containing classified information and subject to the Presidential Records Act (PRA) have been identified outside of the physical custody of the National Archives and Records Administration (NARA)."
"The responsibility to comply with the PRA does not diminish after the end of an administration," according to the letter, first reported by CNN and later obtained by NBC News.
Under the Presidential Records Act, all presidential and vice presidential records – including any classified documents – must be turned over to Archives by the end of their terms.
"Therefore, we request that you conduct an assessment of any materials held outside of NARA that relate to the Administration for which you serve as a designated representative under the PRA, to determine whether bodies of materials previously assumed to be personal in nature might inadvertently contain Presidential or Vice Presidential records subject to the PRA, whether classified or unclassified," the letter said.
A spokesperson for the Archives declined to comment on the letter, which was sent after classified documents were found at the homes of former Vice Presidents Joe Biden and Mike Pence, as well as an office Biden previously used.
Both Biden and Pence said they were unaware they had the documents until they were found by attorneys.
Those discoveries came after former President Donald Trump was found to have left the White House with over 300 documents bearing classification markings. More than 100 of those documents were found during an FBI search of Trump's Florida estate in August. That came after Trump's lawyers said all such documents, which had been subpoenaed by federal authorities, had been handed over to the Justice Department.
The offices of former Presidents Bill Clinton, George W. Bush and Barack Obama told NBC News earlier this week that they were in compliance with the records law.
On Thursday, Bush's office responded to the Archives letter by saying, "Thank you for your note. We understand its purpose and remain confident that no such materials are in our possession."
The other living former president, Jimmy Carter, signed the PRA into law in 1978, but it did not apply to records from his administration.
Former Vice President Dan Quayle's office said Thursday: "We have not received an inquiry from the National Archives. If we do, we will fully cooperate."
Kelly O'Donnell contributed.