Florida Seeks to Ban Vaccine Discrimination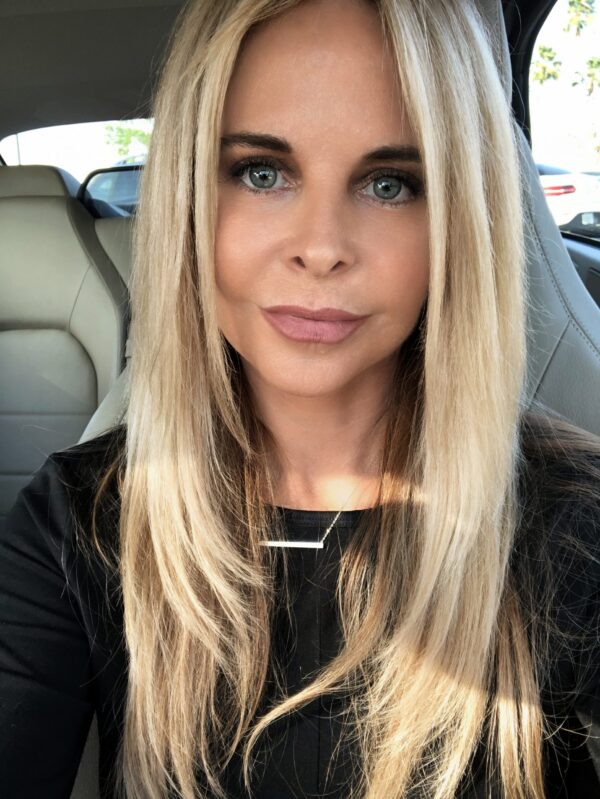 Florida legislators are considering House and Senate civil rights bills that protect residents from discrimination based on their vaccine or immunity status.
The protection would extend to people concerning all vaccines, not just the increasingly controversial COVID shots. Senate Bill 222, sponsored by Sen. Joe Gruters (R-Fla.), and House Bill 305, sponsored by Rep. Webster Barnaby (R-Fla.), are identical. This simplifies their becoming law if both pass, Mo van Hoek of Health Freedom Florida, the group pushing the bill's adoption, told The Epoch Times.
Van Hoek said the bills would also protect Floridians' vaccine or immunity status from being shared with the federal government's tracking database. The state created a database to that effect in 2019, before the pandemic, and later had to share it with the federal government to receive its allotment of COVID vaccines, she said.
"This isn't a good bill, it's a great bill," van Hoek said.
The bill would extend and make permanent protections begun in 2021 when the legislature, in a special session, passed temporary protections. Van Hoek said the law will sunset on June 30, 2023, necessitating new protections.
The 2021 law wasn't tough enough, she said. It had originally been more comprehensive and didn't pass in March 2021. She said the ban on vaccine passports was taken from it and attached to another bill that passed a couple of months later.
"It had a good impact. It put Governor [Ron] DeSantis on the global map of creating that type of protection for people," she said.
But it had a significant loophole. While companies were forbidden to fire unvaccinated employees, they were allowed to set vaccination policies and could use those to force out noncompliant employees, she said.
Nick Caturano, a Disney World employee, is one of those who got such treatment.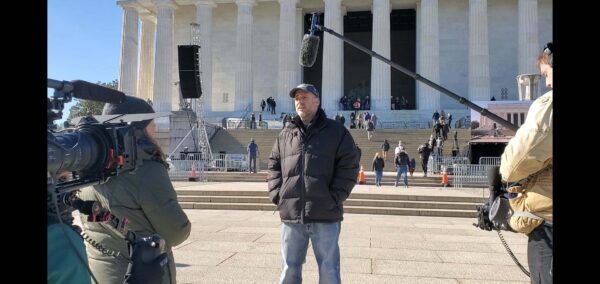 "At Disney (if you weren't vaccinated), you had to wear an N95 mask with a warning sign and face shield," Caturano of Kissimmee told The Epoch Times. "The goal was to make your life as difficult as possible. I couldn't have lunch with everyone. I had to eat behind the break shack.
"The first bill told them they couldn't fire people, but they could set policies. They could still test me, and discriminate against me by making me wear things no one else was wearing, by forcing me to stay away from other people.
"There was no appetite to make a strong, clean bill at the time. I'm grateful for DeSantis, that he was willing to move forward, but this is politics," Caturano said. "You have to have everyone on board. At the time, the legislators were not willing to risk political capital by doing this."
Caturano still works at Disney and has for 18 years. He's suing the company for discrimination. He said they changed their policies and quit isolating him when the U.S. Centers for Disease Control and Prevention (CDC) dropped its mask requirements.
During the time, though, he felt the heat of his ostracism.
'Pandemic of the Unvaccinated'
"It was the pandemic of the unvaccinated. We were the vectors of disease. We all got attacked. People attacked me, spoke down to me, and told me I was responsible for killing people." He said that many objections to the jab are now being found to be true.
Health Freedom has set up a website called Vaxbully.com to gather stories of others like Caturano who have suffered such discrimination.
Van Hoek said the site has received more than a thousand submissions so far. Bill supporters will use them, she said, to convince legislators the problem is real. They've heard from people like a medical student who couldn't do hospital rotations without a COVID shot and a nursing student who couldn't take final exams without one.
The nursing student, identified only as T.B. of Jacksonville in a copy sent to The Epoch Times, talked about his experience at a state college:
"There was not a single term in which I had confidence that my next term was guaranteed," T.B. wrote. "For each new term, I was sent correspondence warning me that my continuing education was in jeopardy based on my vaccination status. A few courageous and understanding professors went to great lengths, in opposition to the administration, to help me finish. I persevered and stuck to my ethical and religious beliefs and am now gainfully employed as a nurse. My wife, also a nurse, was threatened with termination from (a large health care organization) nearly weekly for the same reasons. These same institutions that promote evidence-based medicine proved negligent in this area by trying to force an experimental medical procedure on their own people, then reacted in shocked innocence when rebuffed. Shame on them!"
M.B. of Ruskin wrote:
"As an employee of the federal government, I was bullied to take the jab. They threatened my job if I did not comply. I tried to request a religious exemption and they ignored it. I was 'othered' and not allowed to go into the office. At another point, they tried to force me to take a COVID test, which again I refused and asked for a religious exemption. Again they ignored it. At one point I was told I need to wear a mask but those that got the jab did not have to. I am a combat veteran and never expected to experience this kind of tyranny from my own government. This experience has taken a toll on my mental health and well-being. Although I am allowed the same freedoms as my coworkers, I sometimes worry they will come back around to bully me into taking the jab."
Vaccine Requirements
Van Hoek said a pregnant Jupiter woman contacted her, looking for a pediatrician who wouldn't require the baby to have shots.
"I made some phone calls," van Hoek said. "I called every pediatrician's office in Jupiter, and not one of them would allow a baby accepted as a patient unless they adhered to the CDC's vaccine schedule. I called 11 pediatricians."
Van Hoek's interest in the issue predates the COVID pandemic. Her son Jan, now 16, was disabled by a series of strokes 13 years ago that she says were caused by his childhood vaccinations. He requires round-the-clock caregivers now. She has never had a vaccination, van Hoek said.
She said the bill would not change the status of childhood vaccinations required for children to enter schools. Parents can already get their children exempted for religious or medical reasons, and van Hoek said the existing exemption system adequately protects vaccine dissenters. The religious exemption "is extremely flexible," she said, and can be obtained by the parent submitting the child's name and birthdate. The medical exemption requires the completion of Form 680 by the child's doctor.
She said she thinks childhood immunization shouldn't be required of anyone but respects the rights of parents to make their own choices.
"But no one should force anyone to take something when the side effects include death, stroke, and seizure," all effects downplayed in warnings about vaccines, van Hoek said. "Everyone has a different risk-benefit ratio. They need to determine it for their own selves."
She questions whether childhood vaccines have been adequately tested for safety in combination with each other. Children are now required to take 72 of them; COVID shots would add another 18.
Van Hoek predicts the nation's growing awareness of problems with the COVID vaccines—the side effects, the suppression of information, and their limited effectiveness—will prompt a reexamination of extensive childhood vaccination schedules.
And she thinks it will provide the impetus to get this bill passed. Republicans have supermajorities in both houses of the state legislature. "This will create true medical freedom," van Hoek said. "If they're 100 percent for freedom, they should get behind it. It creates standard protection, across the board, for every Floridian."