Five Takeaways from Dolphins vs Patriots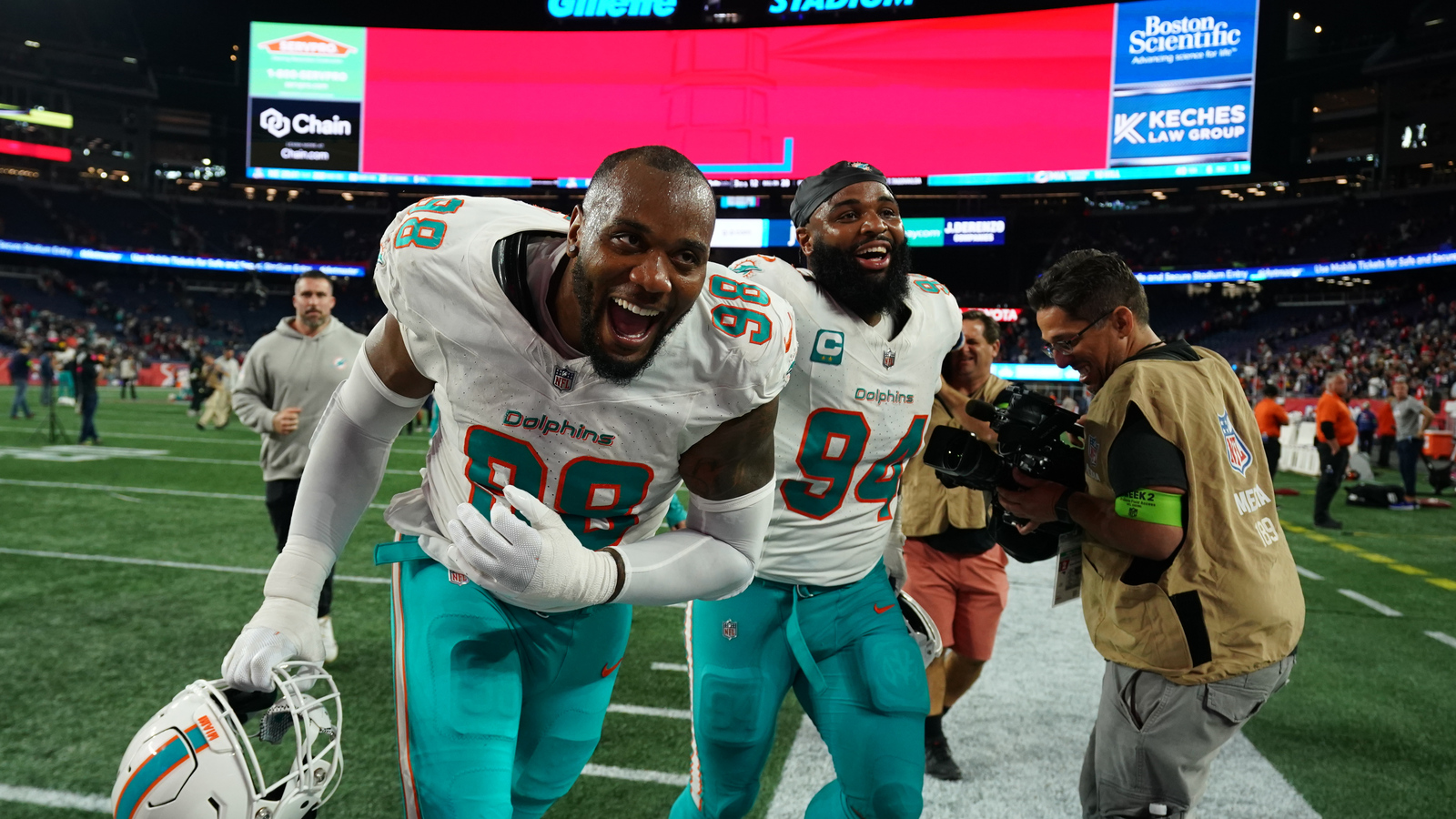 Run defense was much improved
In last week's game, Miami allowed 234 rushing yards on 5.9 yards per carry. Against the Patriots, the Dolphins allowed 88 rushing yards on 3.5 yards per carry. Raekwon Davis, Christian Wilkins, and Zach Seiler all deserve credit for bouncing back after a rough Week 1 performance. By doing so, they put Miami's defense in a position to consistently get off the field. In Vic Fangio's scheme, stopping the run is a key element required to succeed; more performances like this are needed.
The rushing attack was also improved
On the other side of the ball, Miami also made improvements in the run game. Against the Chargers, Miami totaled 70 rushing yards on 3.5 yards per carry, and against New England, they ran for 145 yards on 4.8 yards per carry. With the Patriots taking away Miami's deep ball opportunities, the offense did a good job pivoting and is displaying their versatility as they ran the ball more efficiently and consistently. Despite flirting with Jonathan Taylor & Dalvin Cook in the offseason, Raheem Mostert put in the work and delivered Miami's best individual rushing performance since Jay Ajayi in 2016.
Chubb had become an easy target for Dolphins fans, as he was acquired for a 1st round pick and immediately given a high-priced extension. On Sunday, the pass-rusher had his most productive game for the Dolphins as he forced a fumble, recorded a sack, and registered two TFLs. Before the season, I wrote about Bradley Chubb needing to prove himself this season, and more performances like this should help that cause.