First Teaser for 'Monarch: Legacy of Monsters'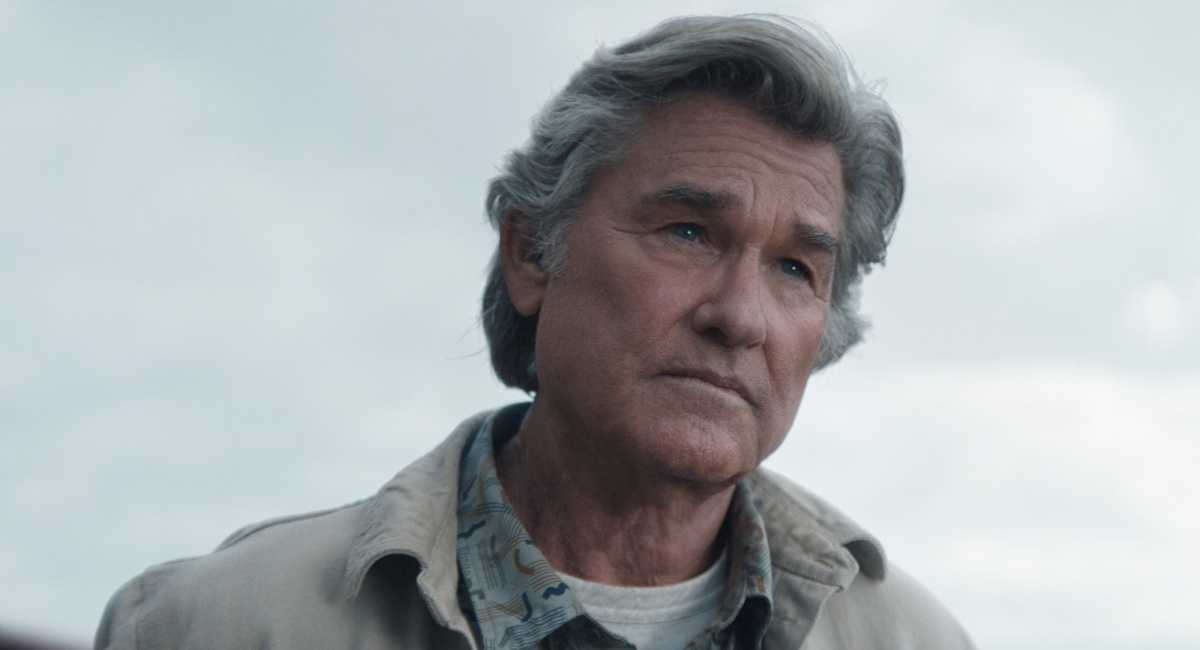 You'll have seen the first images from Apple TV+ series 'Monarch: Legacy of Monsters' that arrived last month. But what if you said to yourself, "pictures are fine, but I want to see footage of Kurt Russell, Wyatt Russell and more sharing the screen with giant behemoths."
Well, now you can, because the first trailer from the series is online. And while we were perhaps concerned that this might be the 'Agents of S.H.I.E.L.D.' to the likes of 'Godzilla' and 'Kong: Skull Island' (the Marvel series suffered in comparison to its big screen brethren due to a lack of effects budget and scope), Apple has certainly shelled out enough cash to bring monstrous beasties to life.
The teaser, as they are wont to do, only hints at that, but we do get a good close-up of Godzilla roaring away, as he is… wont to do?
What's the story of 'Monarch: Legacy of Monsters'?
Following the thunderous battle between Godzilla and the Titans that leveled San Francisco and the shocking revelation that monsters are real, the series tracks two siblings following in their father's footsteps to uncover their family's connection to the secretive organization known as Monarch.
Clues lead them into the world of monsters and ultimately down the rabbit hole to Army officer Lee Shaw (played both by Kurt Russell and real-life son Wyatt Russell), taking place in the 1950s and half a century later where Monarch is threatened by what Shaw knows.
The dramatic saga –– spanning three generations –– reveals buried secrets and the ways that epic, earth-shattering events can reverberate through our lives.
And, of course, lots of monster action.
Who else is in 'Monarch: Legacy of Monsters'?
The cast also includes Kiersey Clemons, Ren Watabe, Mari Yamamoto, Anders Holm, Joe Tippett and Elisa Lasowski.
Anna Sawai stars as Cate, a former schoolteacher and a G-Day survivor who travels to Japan to settle family affairs but instead uncovers a family secret. Tired of running from her problems, she is determined to find answers. Watabe plays Kentaro, an intelligent, creative, and curious young man who has yet to find his own path. He will embark on a quest to learn more about his revered yet mysterious father and discover his own talents in the process.
Clemons has the role of May, an American ex-pat with a roguish exterior that she uses to protect herself as well as others. Whether it be deciphering a code or finding the loophole, she is always three steps ahead of everyone around her.
Tippett is Tim, an office drone who dreams of secret agent adventure. His overconfidence gets him in trouble in the field, but he is determined not to fail his organization. Finally, Lasowski will portray Duvall, an expert operative with unwavering confidence in herself and her skills and a wry sense of humor.
And, as revealed in this new look, John Goodman makes a cameo via video as his 'Skull Island' character William Randa, apologizing that he can't fix his mistakes, but he can leave a legacy.
Developed by writers Chris Black (a veteran of shows such as 'Severance', and 'Star Trek: Enterprise') and 'Hawkeye' comicbook writer Matt Fraction, the show's first two episodes have been directed by 'WandaVision's Matt Shakman.
When does 'Monarch: Legacy of Monsters' premiere?
Thanks to this new promo, we now know that 'Monarch: Legacy of Monsters' will launch its first two episodes on Apple TV+ on November 17th.
Movies Similar to 'Monarch: Legacy of Monsters':