Fear the Walking Dead Trailer Teases the Final Episodes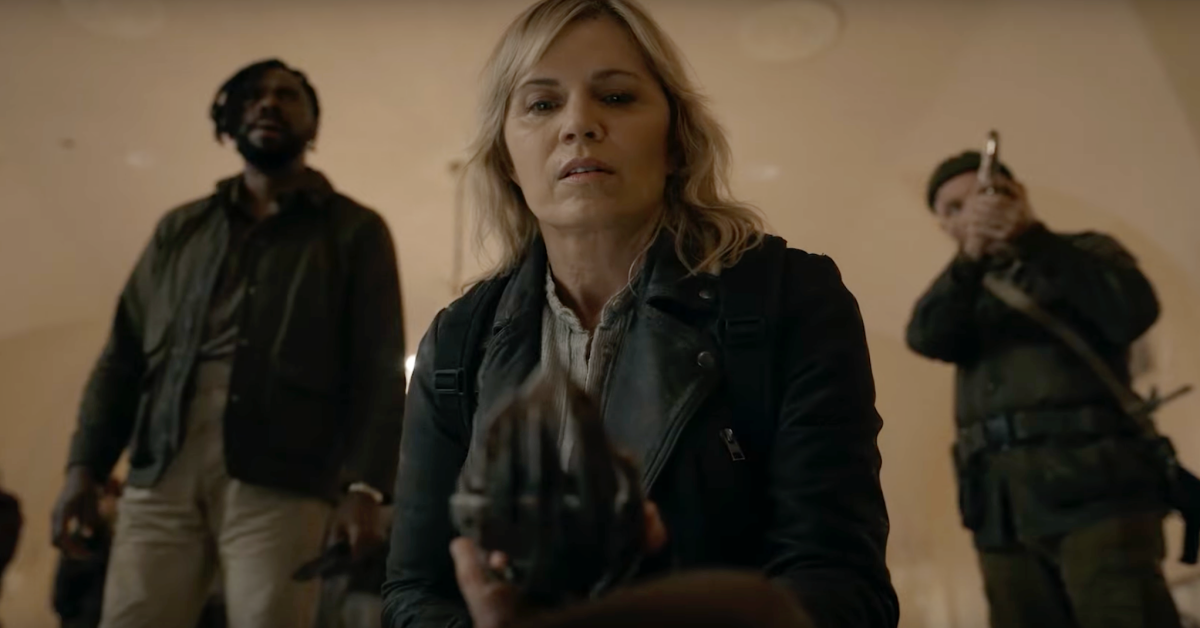 Fear TWD will finish what was started on October 22nd.
Fear the Walking Dead started in 2015 as the original Walking Dead spin-off following Madison Clark (Kim Dickens) and her children, Nick (Frank Dillane) and Alicia (Alycia Debnam-Carey). But after eight seasons on AMC, the matriarch of the Clark clan will finish what was started in L.A. when Fear's final six episodes premiere October 22nd on AMC and AMC+. The network on Wednesday released the key art and climactic trailer for the final episodes of Fear the Walking Dead, along with the tagline: "In the end, no one's gone until they're gone."
After Madison and Morgan Jones (Lennie James) liberated PADRE island from kidnapper Krennick siblings Shrike (Maya Eshet) and Crane (Daniel Rashid), Madison "sets sights on transforming PADRE into the safe haven the old Stadium was meant to be," per the official synopsis. "But in doing so, the island becomes a target as well as a beacon as word of Madison and this land of resources spreads, attracting unwanted attention that puts PADRE back in peril and questions whether our heroes even deserve to save it."
As teased in the midseason finale, Madison's mission caught the attention of Troy Otto (Daniel Sharman), who somehow survived being bludgeoned by a hammer to the head back in season 3. "It's been a while," Troy tells Madison in the trailer, which you can watch above. "You took everything from me. I'm just doing the same for you." That includes handing over Alicia's zombie-bitten arm prosthetic with her bones still inside, suggesting Madison's daughter may have met her own end during the seven-year time jump since we last saw her in "Amina."
"That place, that's all I have left," Madison tells Victor Strand (Colman Domingo) of the island, where she spent those years "rescuing" children as a collector for PADRE. With Nick and Alicia gone, Strand says: "You still have something left fighting for. The people we love — the people we'd give up our lives to protect — it can let you live forever."
AMC also released the key art for Fear the Walking Dead's final episodes, below, teasing the end of a journey that spanned Los Angeles, to Mexico, to Texas, to Georgia.
Starring Kim Dickens, Colman Domingo, Danay Garcia, Austin Amelio, Christine Evangelista, Karen David, Jenna Elfman, Daniel Sharman, and Rubén Blades, Fear the Walking Dead: The Final Episodes premiere Sunday, October 22nd, on AMC and AMC+.
Stay tuned to ComicBook/TWD (and find us on Facebook) and follow @CameronBonomolo on Twitter for more TWD Universe coverage.