Exclusive: Titan Comics Licenses Three Exorcism Siblings Manga – News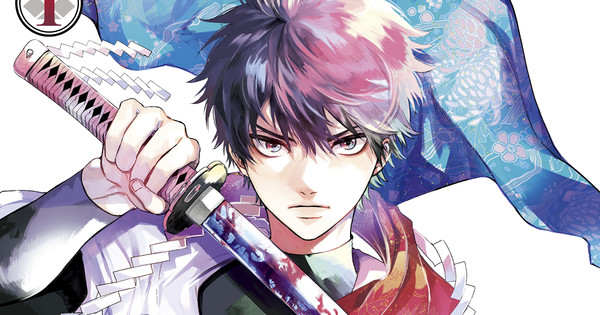 Company reveals artwork from manga
---
Titan Comics revealed on Friday that it will release Shinta Harekawa's Three Exorcism Siblings (Tengu Barai no San Kyōdai) manga in English on March 19. The company revealed artwork from the manga.
Titan Comics describes the manga:
Cursed to stand alone against monstrous creatures called Tengu, Mamoru Yamaemori is ready to sacrifice everything if it means keeping his younger brothers safe.

In the mountains above Japan, Mamoru Yamaemori spends his days tending to his family shrine, fighting Tengu— monsters who feast on human flesh—and, making sure his two younger brothers will never have to pick up his mantle. Unable to escape the life forced upon him by his parents and a dark ritual involving Tengu blood, all he knows is that his existence is a curse: he is destined to die young in the service of others.

But to fight monsters, Mamoru must dance that line between loving older brother and mindless beast – or else he risks becoming that which he is sworn to destroy.
The manga is available for pre-order at Amazon, Barnes & Noble, Books-a-Million, and Forbidden Planet.
Harekawa launched the manga in Coamix's Web Comic Zenyon in 2021. Coamix shipped the seventh compiled book volume of the manga on Wednesday.
Source: Email correspondence
---