Enough With the Vanity Campaigns. Biden and Only Biden Is Our Guy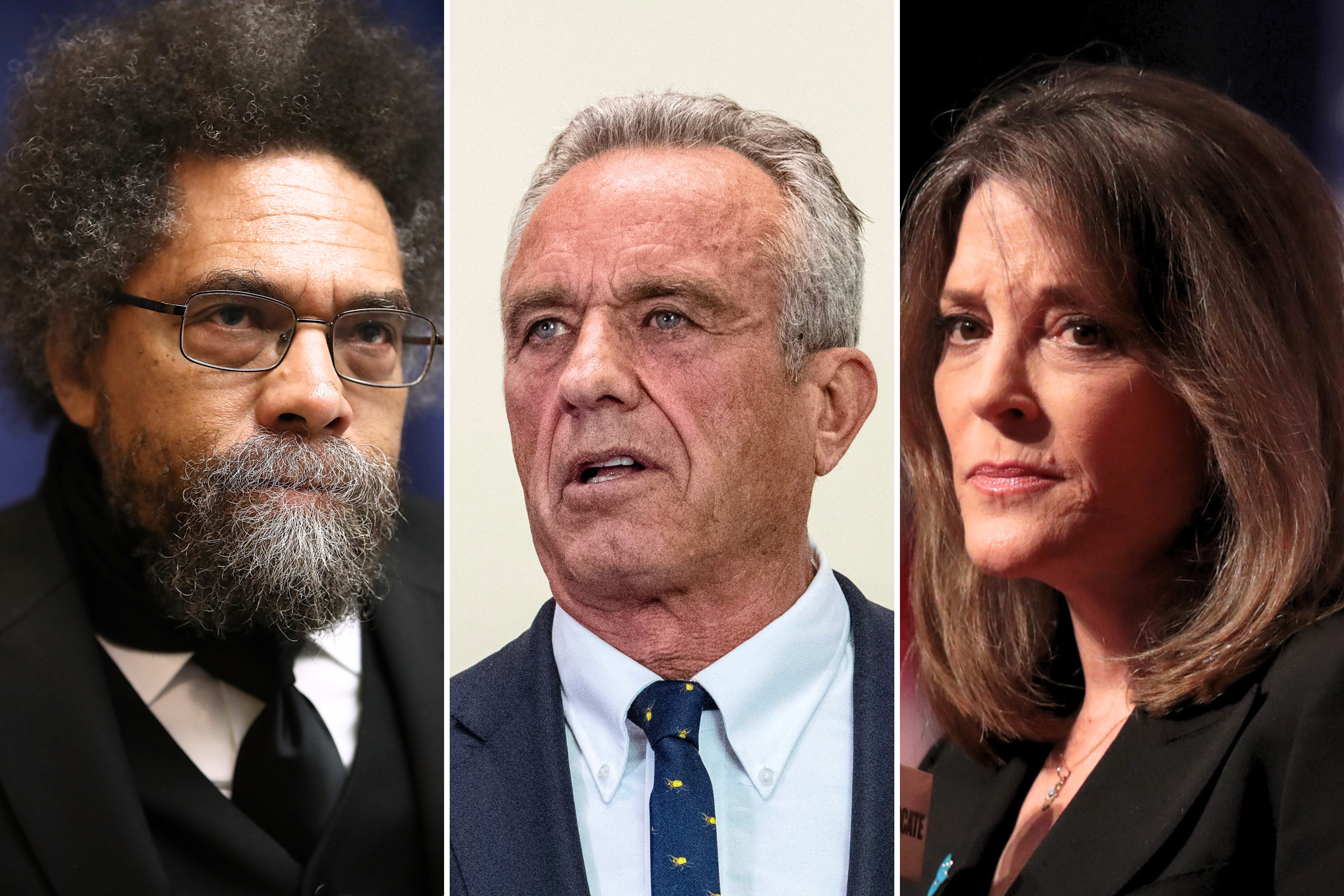 As the 2024 presidential campaign season heats up, it's not only Republicans fielding a long list of candidates. Democrats, too, have a growing list of candidates—all of them questionable—ready to take on President Biden. These include author and former Democratic presidential candidate Marianne Williamson; environmental lawyer, vaccine skeptic, and nephew of former President John F. Kennedy, Robert F. Kennedy Jr.; and, most recently, the renowned scholar and political activist Dr. Cornel West, who announced that he, too, is running on the People's Party ticket.
Let me be clear: None of them stands a chance against President Biden. At best, these campaigns are exercises in vanity; at worst, they stand to play spoiler to the president and his party and throw the election to the Republicans.
Let's start with why they don't stand a chance. The truth is, despite what you may hear on cable news, the President is formidable, and has the wind at his sails. He has a sizable war chest of policy wins, many of them astonishingly bipartisan in these divided times. He managed to pass the bipartisan infrastructure bill which will create historic investment in our nation's roads, railways, bridges, and more; then there was the CHIPS and Science Act, which will bring manufacturing jobs back to the U.S. and radically minimize our reliance on China, and he's overseen more jobs growth than any other President in the U.S. history in a single term. He has an unrivaled record of achievement when it comes to investing in the American economy, which got us through the pandemic. And he just successfully negotiated for a raise to the debt ceiling.
Regardless of how much Biden is underestimated, he always exceeds expectations.
There is just no way that any of these candidates can bring anything close to President Biden's accomplishments to the table. Marianne Williamson seems to be running a Bernie Sanders campaign—and we know how far that can go with Democratic voters. Certainly, an anti-vaxxer is not going to get very far. RFK Jr. is a well-known conspiracy theorist who believes that "COVID was clearly a bioweapons problem" and who blames psychiatric drugs for gun violence.
Dr. West for his part has built a career on Black intellectualism, authoring books, publishing research, and advancing the dialogue on race, civil rights and Black liberation theology. Much of that work was commendable. Yet Dr. West entering the race on a third party ticket, rather than as a Democrat, despite running on a progressive platform, gives the game away: He wants to run as an outsider, meaning he isn't running to win.
The Democratic National Committee's rules don't play in his favor. He will have to receive 65,000 unique donations in 20 different states to be eligible for the first presidential debate, which will be an uphill battle for West. Even being able to register his candidacy in polls may prove difficult, for the very reason he belonged on the Democratic ticket if he was going to run: West lacks broad-based appeal in an America fighting culture wars around race and gender. The brand West spent his lifetime building will prove detrimental to a cross-party-lines appeal.
But let's keep it real: Third-party candidates don't become president. And it's the Democrats who are the big ideas, big tent party with policy goals that meet an ever-changing America.
West's campaign is an exercise in futility. And I can't help but wonder if what it amounts to is a Black intellectual losing his stronghold on the Black community and grasping at relevance.
The only thing these challengers to Biden stand to do is what Jill Stein did in 2016: siphon off enough votes not to win but to give an assist to the Republican nominee.
This is a disaster in an America in need of progress and a path forward. The Biden-Harris Administration is on the right track. Agents of chaos like Dr. West only serve to undo the work our democracy requires at our most challenging times.
Ameshia Cross is a democratic strategist for national, state and local campaigns, a regular political commentator and contributor on MSN, NBC, BBC, SiriusXM, iHeart Radio and more. She is also a former campaign and communications advisor for President Obama.
The views expressed in this article are the writer's own.