Engine Problems Force Vegas-Bound Flight to Land in Nebraska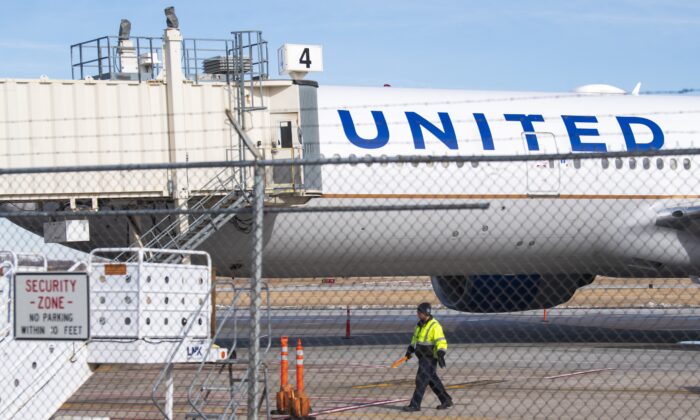 Members of the ground crew secure the site after a United airlines flight made an emergency landing at the Lincoln airport, on Feb. 4, 2023. (Kenneth Ferriera/Lincoln Journal Star via AP)
LINCOLN, Neb.—A United Airlines flight headed from Chicago to Las Vegas made an unplanned stop in Nebraska on Saturday after the pilot reported engine problems.
Mark Grant, a communications operator at the Lincoln Airport, said 326 passengers and crew members were aboard the Boeing 777 when it took off from O'Hare International Airport.
After the plane lost the use of one of its engines about 70 miles west of Lincoln, the pilot turned around. Grant said the pilot landed the plane safely at the Lincoln Airport at 11:41 a.m.
United Airlines described what happened in a news release as a "technical issue" and said another plane was sent to Lincoln to pick up the passengers of Flight 1888 so they could finish their trip.