Dog Owner Shows Off Pair Of Unusual Mixed Breeds: 'Husky Face, Corgi Butt?'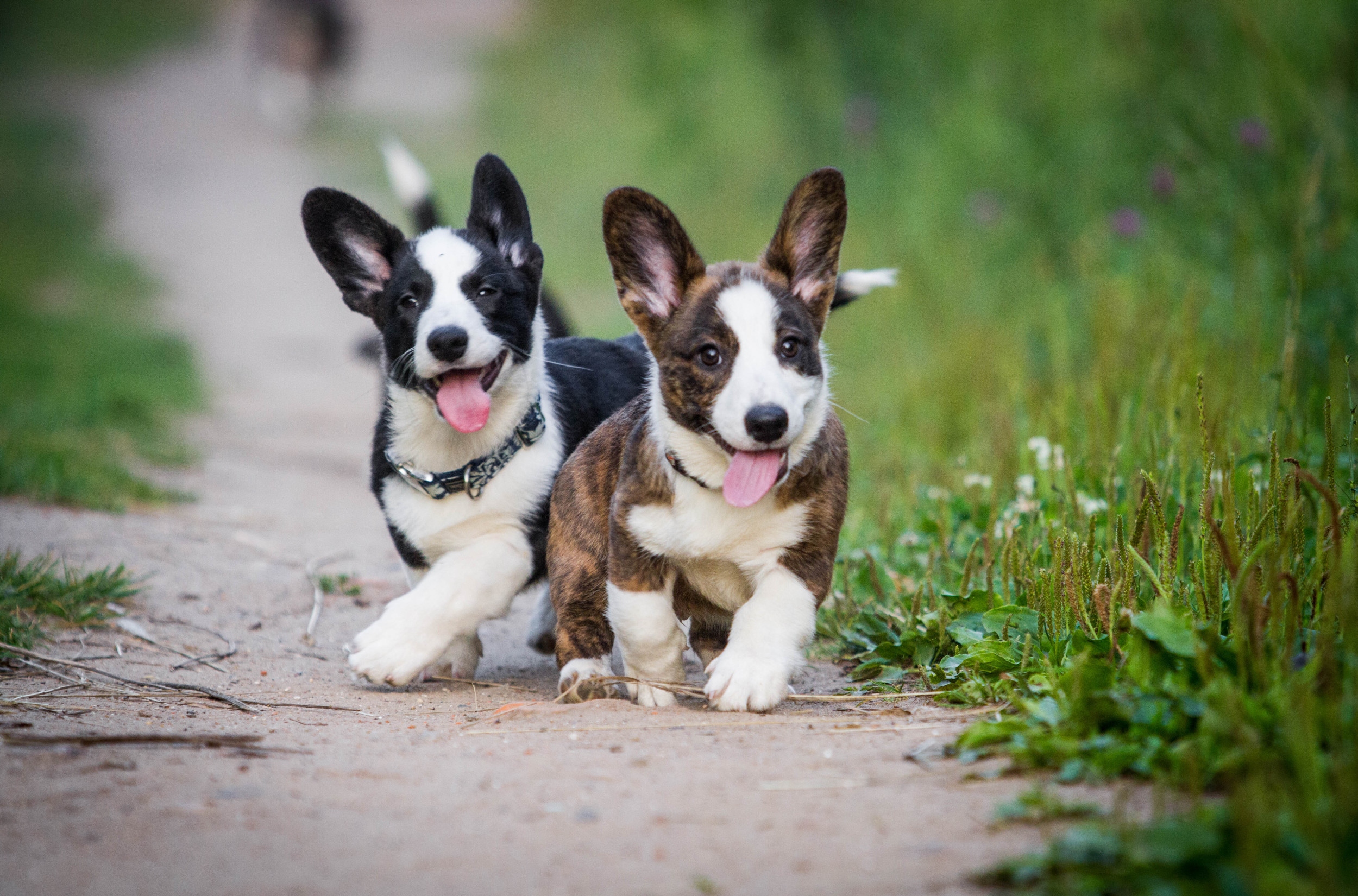 A social-media video that introduces TikTok users to what a husky and corgi crossbreed looks like has delighted audiences online.
The viral clip, which has been viewed more than 107,000 times to date, shows two dogs that have the face of a husky and the tail of a corgi. The pair of canines featured in the video under the username @introvertedhorgis are called Leo and Jimmy and appear to belong to the video's creator, who goes by the name James on TikTok.
The video had been captioned: "Husky face, Corgi butt?" Jimmy writes on the TikTok bio: "Meet Jimmy and Leo, my Corgi-Husky mix furbabies!"
While the puppies in the TikTok video look absolutely adorable, mixing certain dog breeds can result in serious health problems or complications in the animal. That's why, according to the American Kennel Club (AKC), breeding is a big responsibility and should not be a venture that is taken lightly as a way to generate some additional income.
"Although your dog may be incredible, with a calm, loving personality, they may not necessarily be suitable for breeding," the AKC writes on its website.
"Most people consider breeding from a dog to help improve the breed, but as well as appreciating a dog's good characteristics it's important to recognise their less positive ones as well," the AKC states.
"Breeding is about getting the right balance, so it's important to weigh up their health, temperament and how they look," the organization adds.
The AKC says that you should talk to your vet or other breeders to determine whether your dog is suitable for breeding.
A corgi and husky mix is quite a rare combination but can work out well, as seen in the social-media post, because both breeds are known for their playfulness and energy.
What Do the Comments Say?
Since it was shared to the social-media platform on July 13 by @introvertedhorgis, the TikTok post has been liked by over 3,000 users and commented on dozens of times.
One viewer offered up an alternative name for the mixed breed, "or corskie? haha", they wrote under the post. Another TikTok user shared: "Cute."
Newsweek has reached out to @introvertedhorgis for comment via TikTok.
Do you have funny and adorable videos or pictures of your pet you want to share? Send them to [email protected] with some details about your best friend, and they could appear in our Pet of the Week lineup.