Deion Sanders Condemns Death Threats Made To Colorado State Player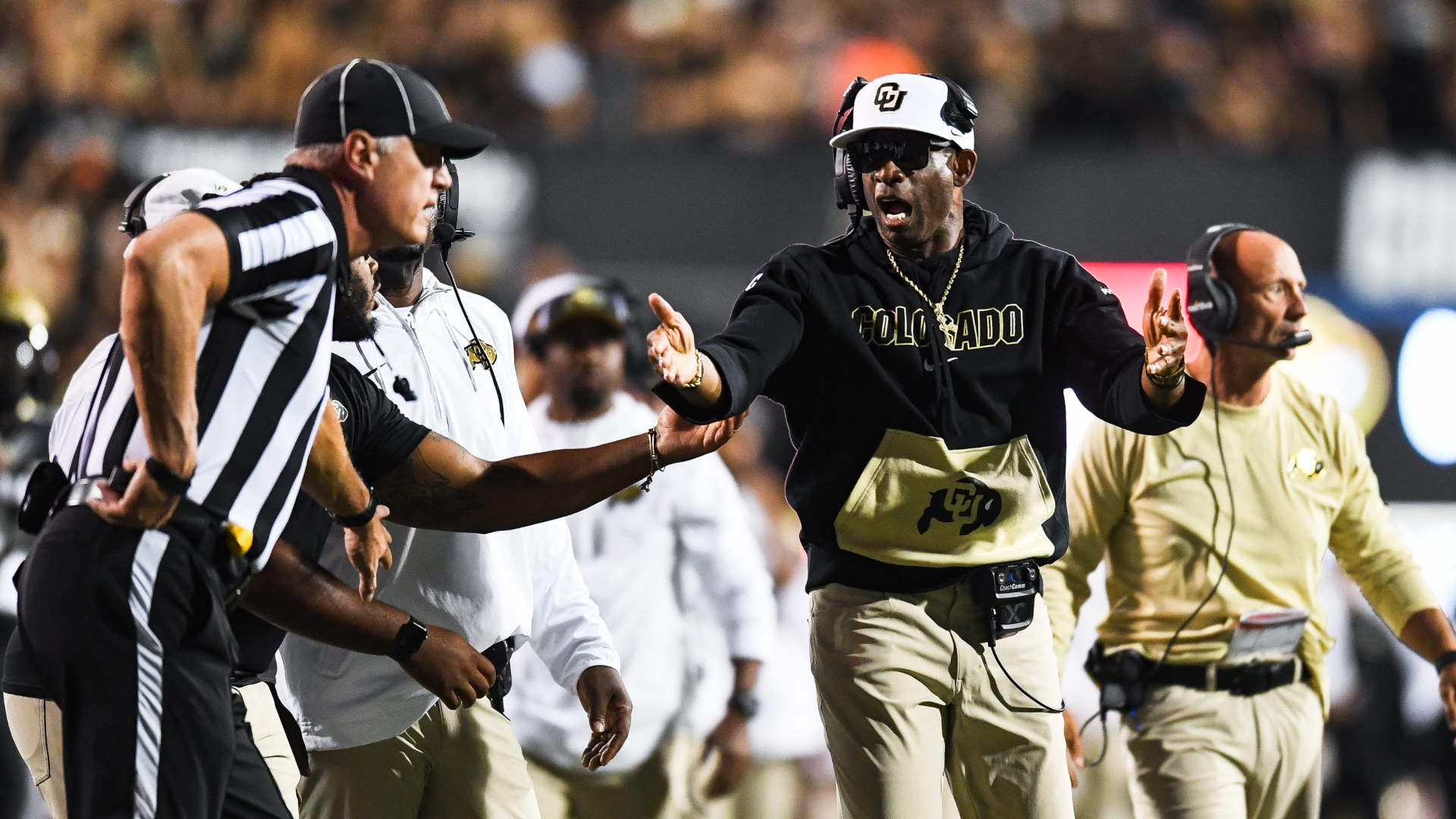 There are some things that are bigger than sports, and Colorado head coach Deion Sanders reminded folks of that Tuesday.
In the aftermath of Colorado's nail-biting win over Colorado State on Saturday, Rams safety Henry Blackburn was subject to death threats for his late-hit on Buffaloes star Travis Hunter.
The hit knocked Hunter out of the game, sent him to the hospital with a lacerated liver and will keep him out for three weeks, according to Sanders, but wasn't enough to warrant such a reaction. That's why Sanders decided to speak up.
"I'm saddened if there's any of our fans that are on the side of those threats. I would hope and pray not. But that kid was just playing (to) the best of his ability and he made a mistake," Sanders said at his Tuesday press conference, per 9NEWS. "I forgive him. CU, our team forgives him. Travis has forgiven him. Let's move on, that kid does not deserve that.
Story continues below advertisement
"Henry Blackburn is a good player who played a phenomenal game. He made a tremendous hit on Travis on the sideline. You could call it dirty. You could call it, he was just playing the game of football, but whatever it was, it does not constitute that he should be receiving death threats. This is still a young man trying to make it in life — A guy that's trying to live his dream and hopefully graduate with honors or a degree, committed to excellence and go to the NFL. He does not deserve a death threat over a game."
The Colorado State University Police Department and local authorities looked into the threats, which were directed not just toward Blackburn, but his family. The senior's cellphone number, campus address and his family's home address were all published on the internet, according to ESPN.
The backlash, though not nearly as egregious, extended beyond the college football world, with one Patriots rookie condemning the hit.
Blackburn was penalized on the play but was not ejected. There has been no further punishment by the NCAA, Mountain West or Colorado State for the hit.
Story continues below advertisement