Danny Masterson's wife Bijou Phillips files for divorce after 30-year sentence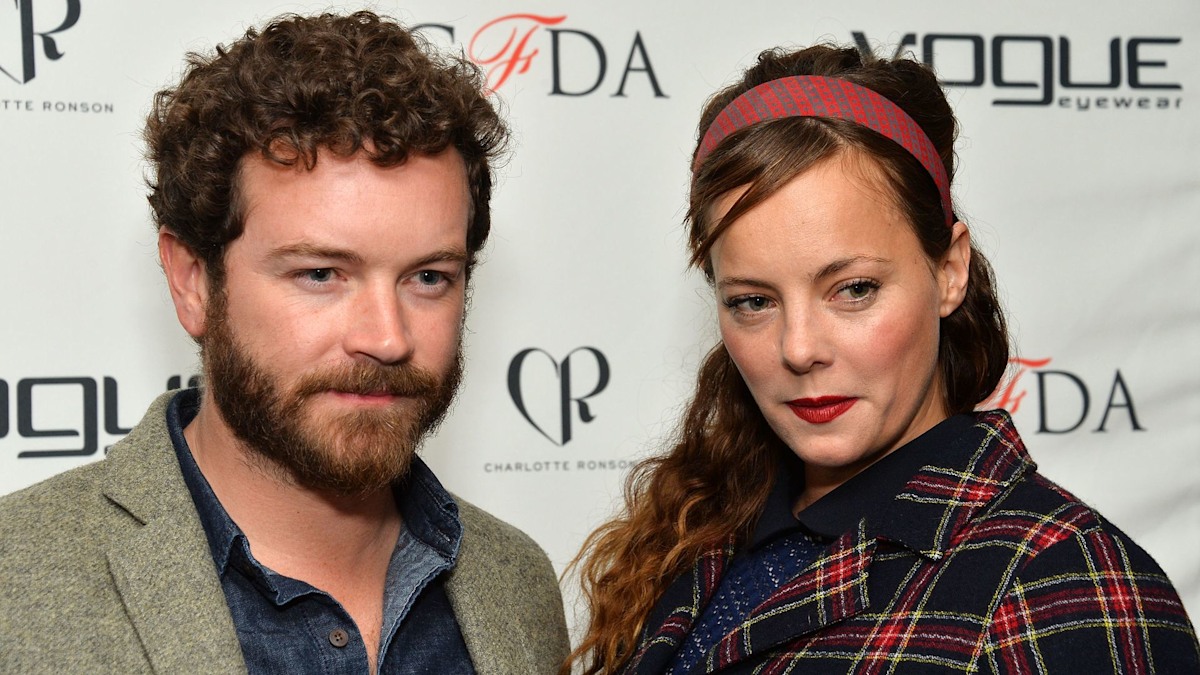 That '70s Show star Danny Masterson's wife Bijou Phillips has filed for divorce just days after the actor was sentenced to 30 years to life on two charges of rape.
TMZ reported that the star's 43-year-old wife has officially filed at a California court on Monday, with her attorney, Peter A. Lauzon, sharing a statement with the outlet.
"Ms. Phillips has decided to file for divorce from her husband during this unfortunate time. Her priority remains with her daughter," he stated.
He added: "This period has been unimaginably hard on the marriage and the family. Mr. Masterson was always present for Ms. Phillips during her most difficult times of her life. Ms. Phillips acknowledges that Mr. Masterson is a wonderful father to their daughter."
Bijou and Danny, 47, began dating in 2004 after meeting at a poker tournament in Las Vegas. They got married in October 2011 and welcomed their daughter Fianna in February 2014. Both are also part of the controversial Church of Scientology.
In the lead up to the September 7 hearing for the disgraced actor, his wife remained steadfast in her support for him, appearing beside him in court and seen bursting into tears when the three-decade sentence was delivered.
Prior to the sentence, Bijou (like his friends Ashton Kutcher, Mila Kunis, and more) penned a heartfelt letter to Judge Charlaine Olmedo, providing a testament to his character. She opened her letter stating: "I am writing to you to ask that you consider this information when sentencing my husband, Danny Masterson."
MORE: Prosecutor on Danny Masterson case breaks silence on 30-year sentence: 'It's been a long time coming'
She wrote about his unwavering dedication as a husband and father. "I depended on Danny to take care of me and our daughter," she penned.  Reflecting on their shared moments, she continued: "He was devoted to our daughter, reading her books, taking her on walks, and to ballet lessons. They were inseparable."
Bijou emphasized his advocacy against drug use as well, citing her own struggles with substance abuse: "Danny has always been against drugs and helped so many friends and colleagues get sober. My husband, who never smoked a joint in his life, has strong feelings about drugs that have never wavered."
MORE: Inside Ashton Kutcher's friendship with That '70s Show co-star Danny Masterson
She concluded by focusing on their daughter, writing: "More than anything, she loves her father. When he calls us each day, she ends with 'I love you too much Daddy.' We need him more than you can imagine."
The actress, model, and singer is the daughter of The Mamas and the Papas musician John Phillips and South African model and artist Geneviève Waïte. 
TRENDING: Ashton Kutcher resigns from anti-child sex abuse organization amid Danny Masterson controversy – read his statement
She has courted controversy in the past as well for defending both her husband and her father against allegations of sexual abuse, providing contrasting accounts of her take on her father John's alleged incestuous relationship with her half-sister Mackenzie. Mackenzie documented the relationship in her 2011 memoir High on Arrival.