Danny Masterson's wife Bijou Phillips' emotional plea to judge: 'He saved my life'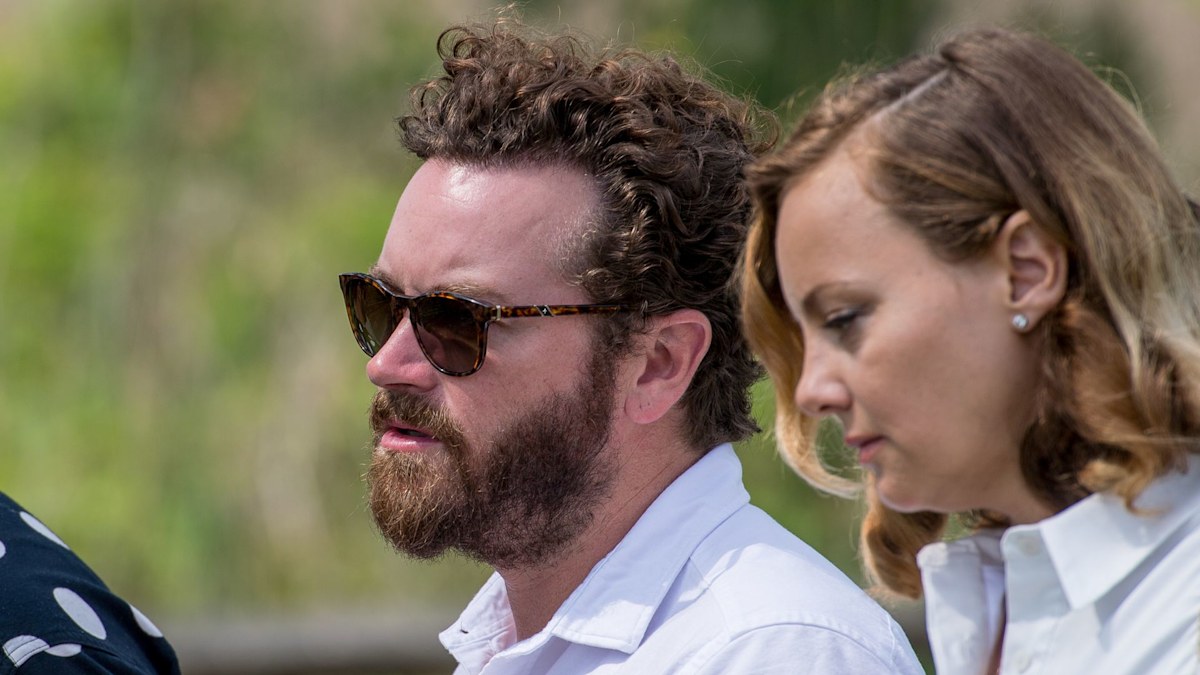 Disgraced actor Danny Masterson, best known for his role in That 70s Show, received a sentence of 30 years to life for the rape of two women from incidents dating between 2001 to 2003.
As the September  7 hearing approached, Bijou Phillips, Danny's wife, penned a heartfelt letter to Judge Charlaine Olmedo, providing a testament to his character. Bijou, a 43-year-old model, from a famous family of musicians and actors, opened her letter stating: "I am writing to you to ask that you consider this information when sentencing my husband, Danny Masterson."
Having been with Danny since 2011 and blessed with their nine-year-old daughter, Fianna Francis, in 2014, Bijou spoke about his unwavering dedication as a husband and father. 
She detailed how Danny's unwavering presence in her life had been a pillar of strength. "I depended on Danny to take care of me and our daughter," she expressed.  Reflecting on their shared moments, she continued: "He was devoted to our daughter, reading her books, taking her on walks, and to ballet lessons. They were inseparable."
Bijou, who previously sought rehabilitation for drug issues, acknowledged Danny's consistent advocacy for sobriety. 
She emphasized: "Danny has always been against drugs and helped so many friends and colleagues get sober. My husband, who never smoked a joint in his life, has strong feelings about drugs that have never wavered."
Their family, despite the hardships of Danny's imprisonment, has reportedly maintained daily communication. In her plea, Bijou shared the profound impact of Danny's absence on their daughter, saying: "More than anything, she loves her father. When he calls us each day, she ends with 'I love you too much Daddy.' We need him more than you can imagine."
Danny's younger brother, Jordan, echoed Bijou's sentiments in another letter to the judge. He illustrated Danny's unwavering commitment, particularly highlighting the time when Bijou required a kidney transplant. 
Jordan stated, "He moved mountains to get her the treatment she needed. Taking care of a young child and a gravely sick wife while also trying to maintain a career is extremely hard. But he did it."
Understanding the gravity of the sentencing, Jordan urged Judge Olmedo to consider the extensive implications on Danny's family, saying: "I understand the lengthy sentence he is facing per the statute and letter of the law. I pray that isn't the outcome. I ask for your utmost compassion with regards to Danny."
The courtroom was charged with emotion, especially when a powerful victim impact statement was read. 
Bijou was visibly distraught. Upon learning that Danny would only be eligible for parole at the age of 77, he sent a poignant kiss to his wife before being taken away.
In addition to family testimonials, That 70's Show co-star and close friend, Ashton Kutcher and his wife Mila Kunis also vouched for Danny's character in a letter to the judge, saying: "As a friend, Danny has been nothing but a positive influence on me. 
"Over a 25-year relationship, I don't ever recall him lying to me. We've traveled around the world together, raised our daughters together, and shared countless family moments. Danny is the kind of brother others would be lucky to have."