Colorado's Epic Win Sets New ESPN Prime Time Viewership Mark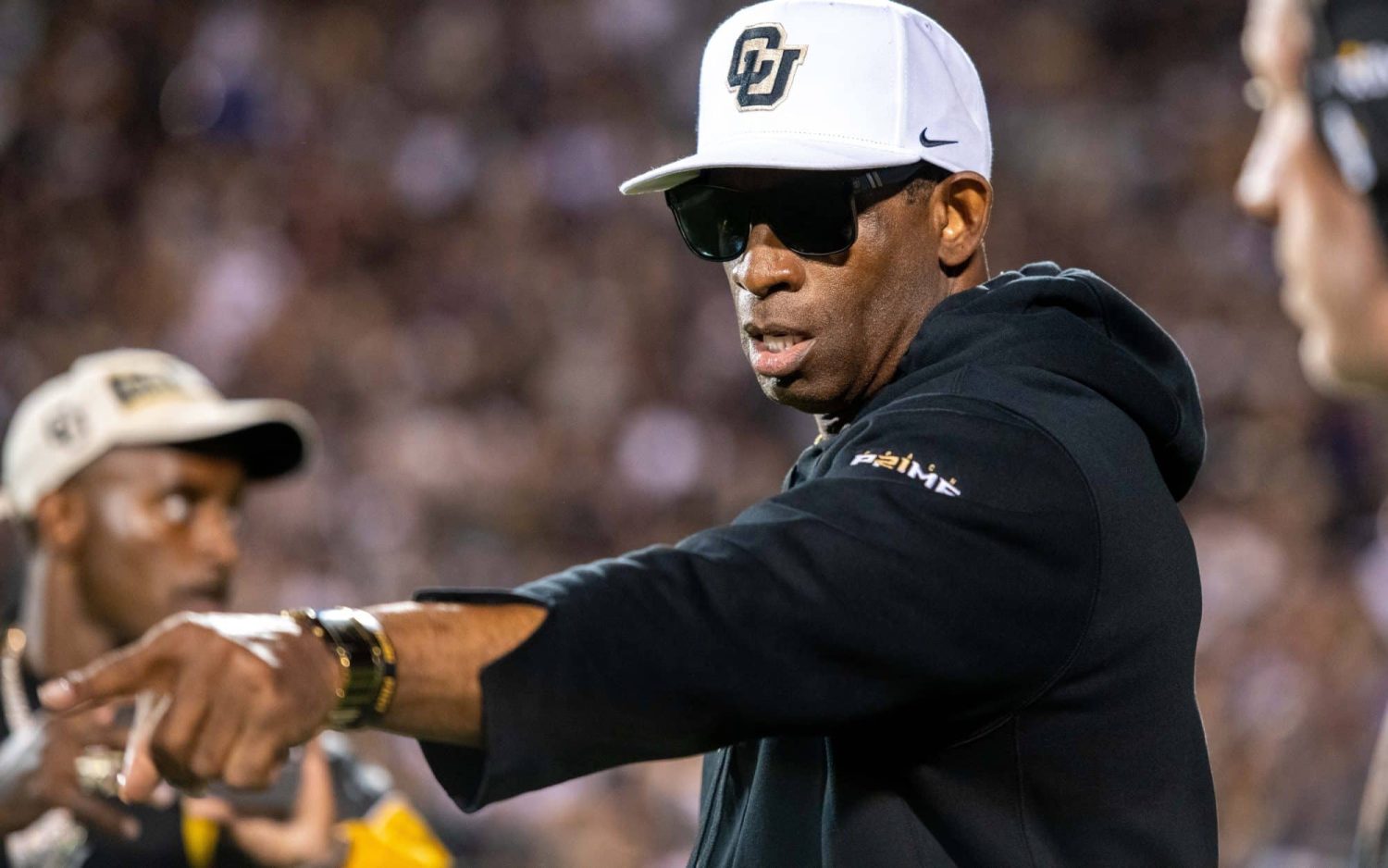 Coach Prime delivered in prime time for ESPN.
Despite the 10 p.m. ET kickoff time, Colorado's come-from-behind win over Colorado State was ESPN's most-watched late prime time college football game ever. 
With coach Deion Sanders sporting his signature shades on the sideline, Colorado's 43-35 win over Colorado State in double-overtime averaged 9.3 million viewers, peaking at 11.1 million.
Not only did that easily shatter the previous record for ESPN's most-watched prime-time game, but it ranked as the network's 5th most-watched college football game on record. 
With celebrities like The Rock and Lil Wayne in attendance, the battle for Colorado was also ESPN's most-streamed regular season college football game ever.
The Rocky Mountain showdown had it all. 
Sanders was already the talk of college football after transforming a 1-11 program into the hottest team in the sport.
But the inter-state grudge match turned into a feud after Colorado State coach Jay Norvell poked fun at Sanders for not removing his sunglasses and hat during indoor interviews. After that insult, it was on.
Both major college football pregame shows, ESPN's "College GameDay" and Fox Sports "Big Noon Kickoff," sent their crews to Boulder for the big game.
Ditto for ESPN's Stephen A. Smith, Shannon Sharpe, and Molly Qerim of "First Take" and "The Pat McAfee Show."
Even CBS News' "60 Minutes" newsmagazine showed up to profile Sanders. 
Despite the pre-game posturing, Sanders and Norvell shook hands at midfield after the game.
"I wish the best for him,"  Sanders said.
On YouTube Tuesday, two of the top trending videos were Sanders' "60 Minutes" interview and game highlights of Colorado vs. CSU.