Christina Hall is glowing as she shares new family photos with husband Joshua on very special day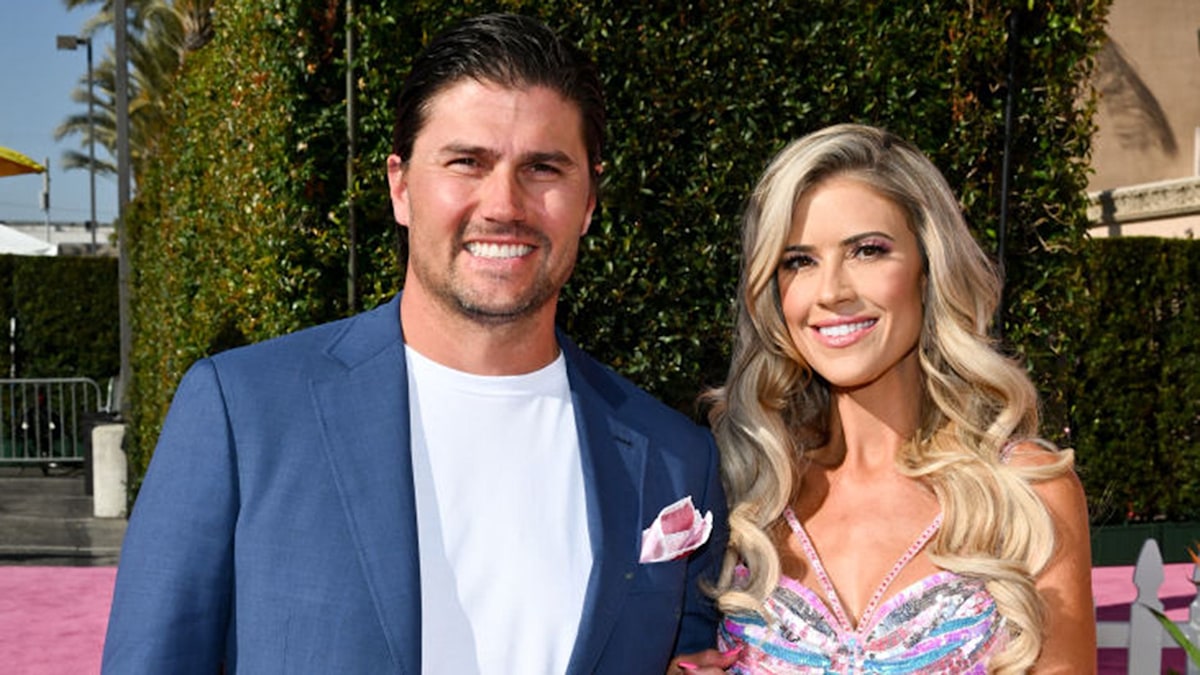 Christina Hall was on cloud nine on Tuesday as she started the day on a celebratory note. 
The Flip or Flop star took to Instagram to share some never-before-seen family photos featuring her husband, Joshua Hall, and her three children, to mark a special occasion. 
The 40-year-old was paying tribute to her husband on his birthday, and had a very heartfelt message for him too. 
She penned: "Happy Birthday to my gorgeous husband. My ride or die, protector and the best step daddy. I truly appreciate everything you do for me & the kids. Love our life baby, let's live it like there's no tomorrow." 
Photos from the reel included one of her and Joshua posing on the beach, another of them kissing during a glitzy night out, and a sweet car selfie featuring the couple and Christina's children, Taylor, 12, Brayden, eight, and Hudson, four, who were all pulling faces in the backseats. 
Another showed Joshua smiling for a picture with Taylor, and one of Brayden and Hudson playfully sitting on their stepdad's back. 
Fans adored seeing the sweet family photos, with one writing: "I think you finally met your match Josh looks like he's a good guy. We love watch your show and seeing Josh," while another wrote: "You two are the cutest." A third added: "So happy to see finally smiling and genuinely happy." 
Christina and Joshua tied the knot in 2022 after a year of dating, and have been blissfully in love ever since. 
They have celebrated many milestones in their lives since getting together, most recently Christina's 40th birthday back in July, where her husband surprised her with some lavish presents, including an Aston Martin, and a birthday party at home. 
Joshua is incredibly protective of his famous wife and while he prefers to keep a low profile, definitely stood up for her in a heartfelt post back in April. 
He spoke about a lot of "outside noise" that wasn't needed, and as a result, he received high praise from his followers. 
Amongst his pointers in his message, he wrote: "There is a lot that goes on in personal lives that isn't for public consumption, therefore not shared, kept private. So trust me as someone who likes to keep a low profile, no one except those directly involved knows jack about any situation more than them. 2 sides and the truth. 
"I will always protect her, keep her safe and no one will hurt her with me in the picture. She doesn't bother anyone, she deserves the same in return. I will ensure that's the case."
Read more HELLO! US stories here
Get the lowdown on the biggest, hottest celebrity news, features and profiles coming out of the U.S.  Sign up to our HELLO! Hollywood newsletterand get them delivered straight to your inbox.