Celtics Put 'Bad Week' Into Perspective After Series-Changing Win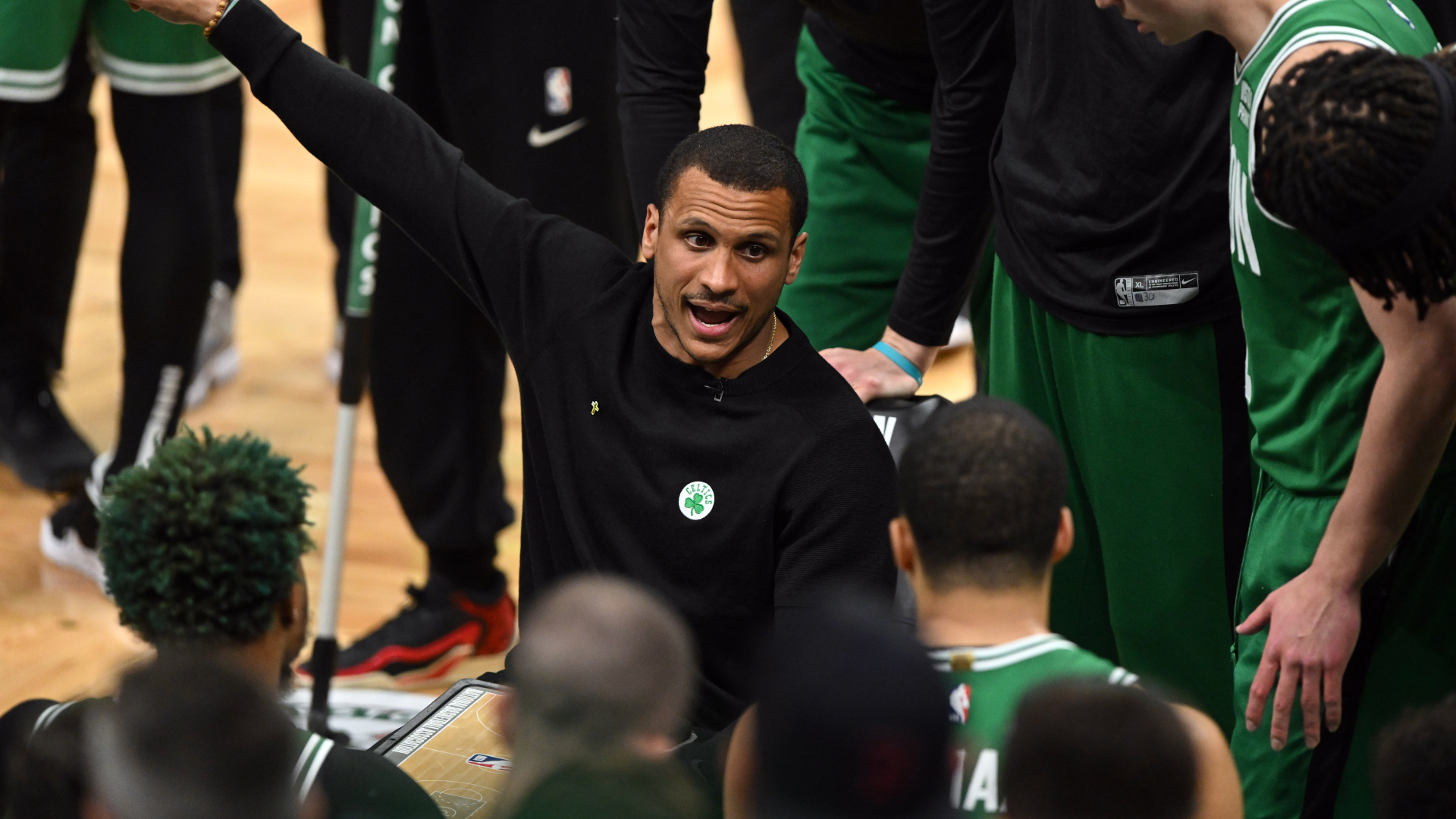 BOSTON — It appears we've got a competitive Eastern Conference finals brewing between the Celtics and Heat.
The odds of those words ever being spoken following Game 3 on Sunday were low, as Boston was run off the court down in Miami and looked just days away from its season being ended. The Celtics never folded, however, making a point to stick together and drive home how much the team believed in itself and its ability to make NBA history by coming back from an 0-3 deficit.
That much is impressive enough, but even more so when it was revealed the influence of that team-wide view came from an unlikely source.
"You know, one of our assistants put it in great perspective," Celtics head coach Joe Mazzulla said postgame. "The season is like nine months long, we just had a bad week. Sometimes you have a bad week at work, and we obviously didn't pick the best time to have a bad week where we did, but we're sticking together. We're keeping it alive and the guys are coming together.
"… Our backs are against the wall, (so) there's no choice. That builds a connection, it builds an opportunity. I've said it all year, the guys in that locker room always stick together, now that our backs are against the wall, we just have to continue that."
Sure, categorizing the first three games of their series against the Heat as "bad" is a wild understatement, but the Celtics clearly believe in the idea that they're a different team than the one that put together a string of stinkers to open the conference finals.
Boston has seen improved efforts from just about everyone, with Jayson Tatum recording back-to-back near-triple-doubles in Games 4 and 5, while dishing out a season-high 11 assists on Thursday night. Jaylen Brown has improved from his disastrous stretches, upping his defensive intensity on the way to his two best scoring efforts of the series. It goes on from there, as the thought of a rough six-day stretch was enough to spark the feverish turnaround that led to a high point at TD Garden in a Game 5 win.