Celtics Defend Joe Mazzulla After Game 7 Concludes Campaign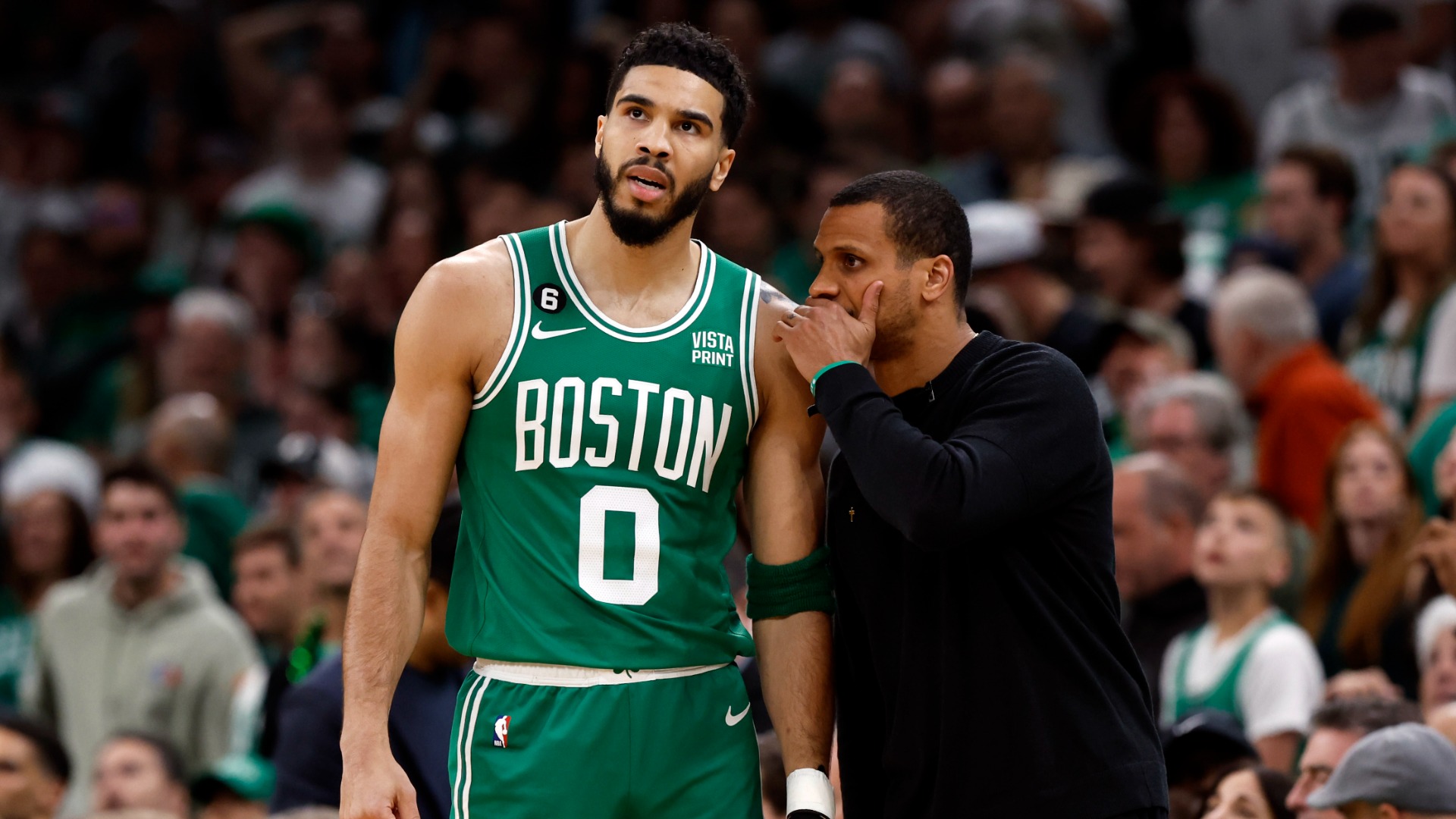 While Green Teamers spent much of the postseason criticizing Joe Mazzulla and even clamoring for the first-year head coach to lose his job, the Boston Celtics had their coach's back to the very end.
That was a common sentiment Monday night after Boston was dealt a season-ending loss to the Miami Heat in Game 7 of the Eastern Conference finals.
"I mean, it was his first year, we got to the Conference Finals Game 7. I don't think people give him or us enough credit that, two days before season starts, we find out we're going to have a new coach," Jayson Tatum told reporters after the 103-84 defeat, per ASAP Sports. "We didn't have Rob the first 25, 30 games of the season, we never got a chance to have (Danilo Gallinari), and we got a new coach one day before Media Day. You know, that was an adjustment. We all figured it out. Obviously, we wanted to win the championship. Didn't happen.
"But I think Joe did a great job," Tatum said. "We won 50-some odd games. We got to the Game 7 Conference Finals. Obviously, everybody can be better, learn from this. But I think Joe did a great job this year."
Fellow All-NBA selection Jaylen Brown was just as complimentary.
"I give Joe my respect," Brown told reporters, per ASAP Sports. "Tough situation to be in. And he took it and he took it head on and ran with it. We had two rookie head coaches in the last two years, and Joe picking up from Ime (Udoka) as an interim starting off and then progressing as being the head coach, just fully took that challenge on and led us to this point. That's a tough position for a guy to be in. It's a tough position for a team to be in. Coming off of a Finals run, but we didn't make any excuses and I'm not making any excuses now. We came up short.
"But I still give my respect to our coaching staff and that group that we had on the floor."