Brewers Notes: Counsell, Ashby, Stadium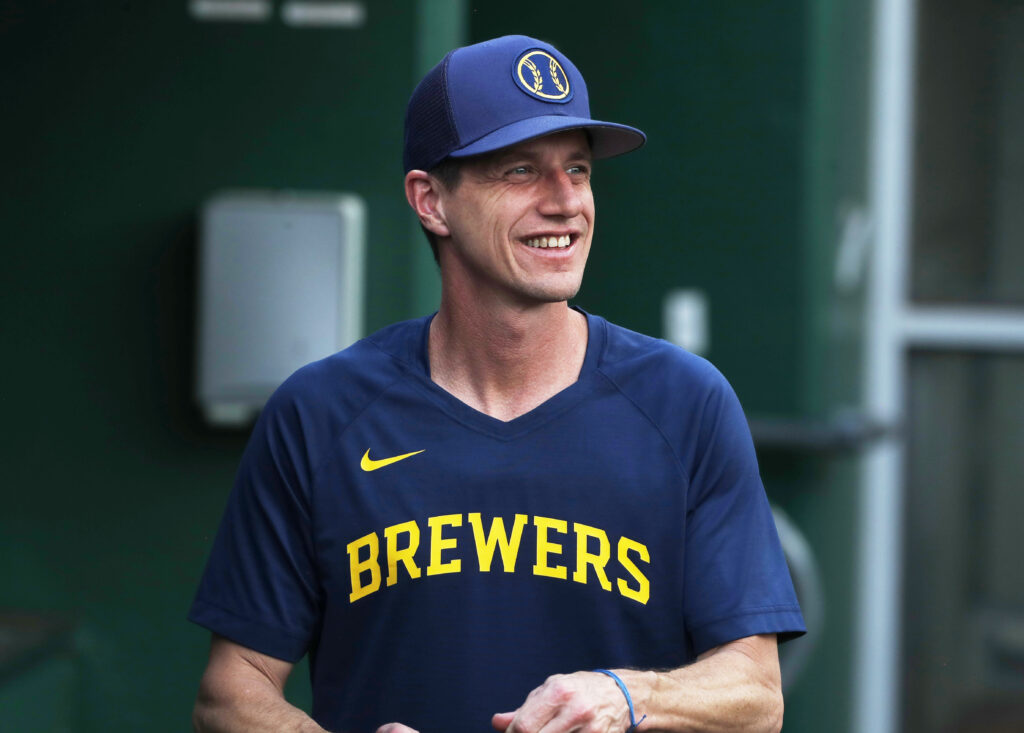 With a magic number of three to clinch the NL Central, the Brewers could punch their ticket to the postseason this weekend. It'll be their fifth playoff appearance in eight full seasons under Craig Counsell, the longest-tenured active skipper in the National League. Nevertheless, Counsell's future in Milwaukee beyond October isn't clear. He's in the final season of a contract extension he signed in January 2020.
Owner Mark Attanasio told reporters last month that Counsell and the team had agreed to defer talks about an extension until after the '23 campaign. That has led to plenty of speculation about the 53-year-old potentially going elsewhere or leaving the dugout entirely. Jon Heyman of the New York Post writes that Counsell is expected to continue managing in 2024, though his future obviously won't be entirely clear until the offseason. According to Heyman, Counsell is making $3.5MM with Milwaukee this season.
Attanasio has made clear the Brewers hope to retain Counsell, who has led the team to a 701-621 record (53% win percentage) over his tenure. There aren't any teams with a current managerial vacancy, though there's been plenty of chatter about Terry Francona potentially stepping away from the Guardians after this season. The Mets are set to hire David Stearns away from the Milwaukee front office to lead baseball operations at year's end, which figures to fuel some speculation regarding Counsell until his situation is resolved and/or the Mets make a firm commitment to current manager Buck Showalter.
Elsewhere in Milwaukee:
Left-hander Aaron Ashby will join Triple-A Nashville on a minor league rehab stint, the club informed reporters (including Curt Hogg of the Journal-Sentinel). He's trying to work back from early-April arthroscopic shoulder surgery. Ashby has been on the injured list all season and has battled shoulder woes at least as far back as last August. While the 25-year-old has shown the ability to rack up strikeouts and grounders at the big league level, his efforts to secure a rotation spot have been held back by inconsistent control and frustrating injury issues. The Brewers are presumably hoping for Ashby to work in short relief stints if he can make it back this fall.
The club also continues efforts to secure funding for renovations to American Family Field, as chronicled by A.J. Bayatpour of CBS 58. Earlier this week, state legislators proposed a spending plan that'd see north of $700MM in renovations as part of an agreement to extend the club's lease by 20 years to run through the 2050 season. Under that proposal, the team would put in $100MM, the city/county would contribute just over $200MM combined, and the state would pay roughly $411MM. According to Bayatpour, the legislature could vote on the proposal at some point next month.