Braves Claim Luke Williams From Dodgers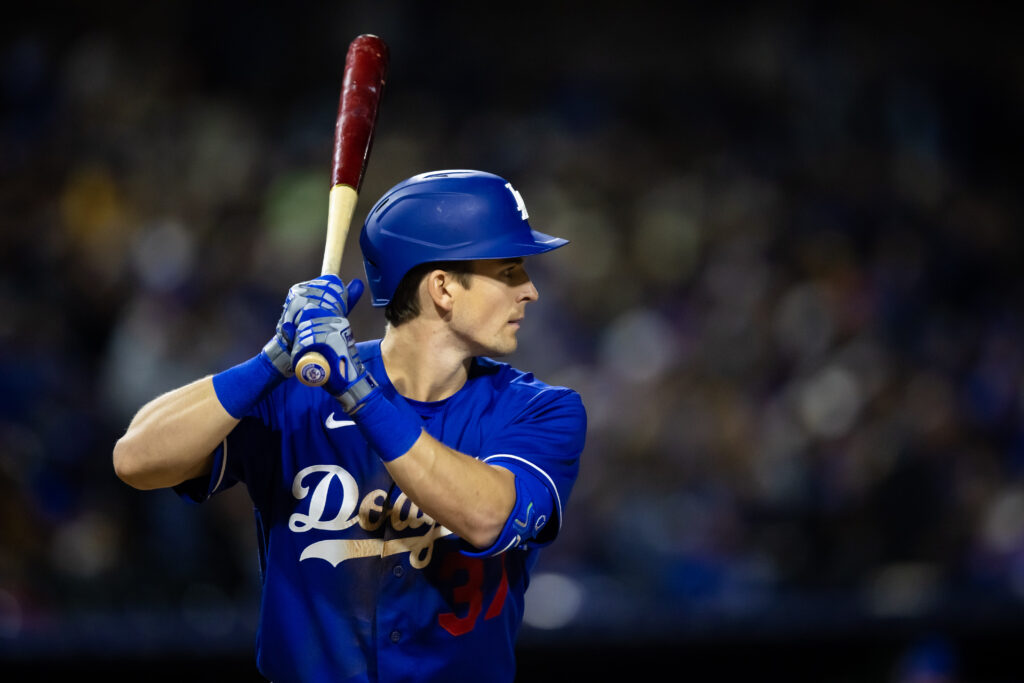 The Braves announced that they have claimed infielder Luke Williams off waivers from the Dodgers and optioned him to Triple-A Gwinnett. There had been no public indication that Williams lost his roster spot with the Dodgers but they evidently tried and failed to pass him through waivers in recent days. Atlanta transferred left-hander Max Fried to the 60-day injured list in order to open a 40-man roster spot for Williams. Additionally, righty Michael Soroka was also optioned to Gwinnett.
Williams, 26, was signed by the Dodgers to a minor league deal in the offseason. He was selected to their roster in mid-April but then optioned to Triple-A 10 days later. He got just 10 big league plate appearances in four games and hit .100/.100/.100 in those. He's spent most of the season in Triple-A Oklahoma City, hitting .268/.364/.452 there for a wRC+ of 93. That indicates he's been 7% below league average at the plate but he's stolen 11 bases while playing shortstop, third base and left field this year. Previous seasons have seen him line up at every position except catcher, giving him plenty of defensive versatility.
That type of production generally aligns with his previous seasons. He now has 141 major league games on his ledger, spending time with the Phillies in 2021 and then the Giants and Marlins last year. Combined with his brief stint with the Dodgers this year, he has a career batting line of .234/.291/.306 and a wRC+ of 67. But he's created value elsewhere by swiping 14 bags in 20 tries and bouncing all around the diamond to fill in as needed.
Atlanta was able to easily add Williams as a depth piece since they essentially had a roster spot to burn. Fried has been on the injured list since May 6 with a forearm strain and the plan was to shut him down completely until he healed before building him back up again. It's now been about a month since that IL placement and he's yet to get close to a return. As of two days ago, per Justin Toscano of the Atlanta Journal-Constitution, the lefty was throwing but still hadn't progressed to mound work. He will still need to get to that stage before likely throwing a few bullpens, maybe some live batting practice as well, before embarking on a rehab assignment for a few weeks to build up properly.
Given the time he's still set to miss, it was inevitable that he'd get moved to the 60-day IL once the club wanted to use that roster spot on someone else. He will be officially eligible to return after 60 days from his initial IL placement, which was in early May. That means he could technically be activated in early July but that doesn't seem especially likely given his current progress.
As for Soroka, he just returned to the big leagues for the first time in almost three years. He twice ruptured his Achilles tendon in the interim and battled some other lesser injuries in that time as well. He was finally healthy enough to get into a decent groove this year, making eight Triple-A starts with a 4.33 ERA. That led to a couple of outings in the big leagues, though he allowed nine earned runs through 9 2/3 innings in those. He wasn't likely to be a permanent solution in the rotation anyway, as he will likely need to have his innings managed after so much missed time. He'll now head back to the farm to continue that progression.
Another factor potentially leading to Soroka's optioning is the emergence of prospect AJ Smith-Shawver. He was recently called up to the majors despite being just 20 years old and having barely 100 innings pitched in the minors thus far. He entered yesterday's game out of the bullpen and tossed 2 1/3 scoreless innings. He struck out three, walked one and didn't allow a hit while throwing 39 pitches. It's possible that he'll now get a chance to make a start or two, though the club hasn't made any official announcements in that regard.