Blue Jays visit Yankees, look to build wild-card lead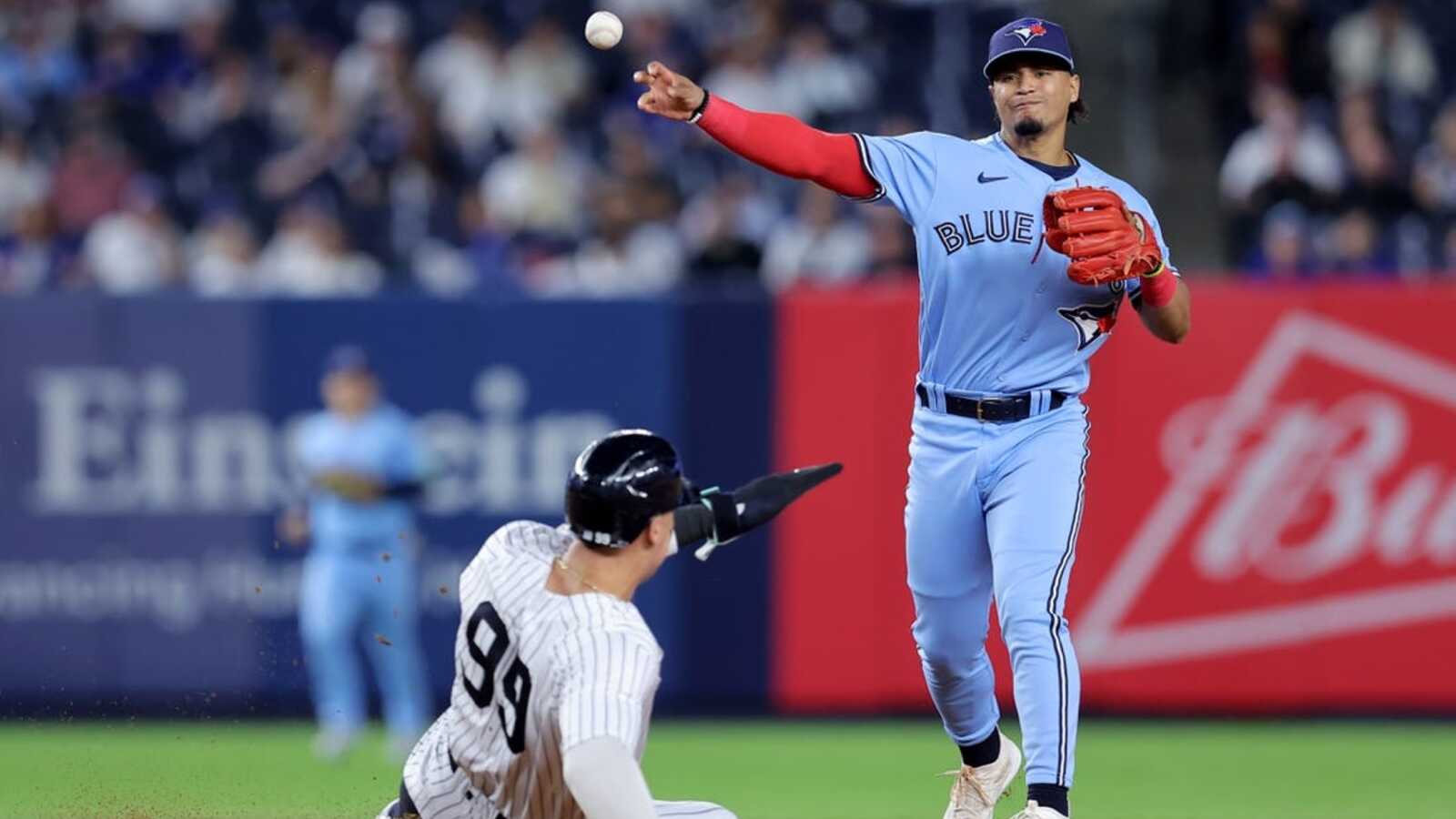 An early lead and three home runs were the formula for the Toronto Blue Jays to enjoy a stress-free night at Yankee Stadium and keep pace in the tight American League wild-card race on Tuesday.
The Blue Jays will attempt to replicate their productive showing Wednesday night when they continue a three-game series with the New York Yankees.
Toronto (84-67) is bidding for its first five-game run since winning six straight from April 23-29.
The Blue Jays followed their three-game sweep of the Boston Red Sox with a 7-1 win over the Yankees on Tuesday. George Springer hit his 57th career leadoff homer five pitches in. Bo Bichette reached three times and scored the tiebreaking run on a single by Cavan Biggio and hit a two-run homer for his first homer since Aug. 20.
"A win is a win no matter how it comes," said Bichette, who is 7-for-39 (.179) in 10 games since returning from a strained quadriceps on Sept. 8. "It doesn't matter, so you just got to do it again tomorrow."
The Blue Jays hit at least three homers for the 16th time this year and the first time since a 13-9 win at Colorado on Sept. 1. Their productive night kept the Jays one game ahead of the Seattle Mariners and Texas Rangers for the AL's second wild-card spot.
"I thought we swung the bats really well," Toronto manager John Schneider said. "That's a good recipe for a win."
The Yankees (76-75) will attempt to avoid their third straight loss and falling back to .500 after being held to one run or less for the 27th time this year. Gleyber Torres hit an RBI double, but New York struck out 12 times, had three at-bats with runners in scoring position and was held to six hits.
"Some days it's the pitcher, some days it's the hitter," Torres said. "I don't want to make any excuses, but we have to play better. As a team we have to play better."
Kevin Gausman (11-9, 3.40 ERA) will start for the Blue Jays on Wednesday after being unable to complete five innings in two of his previous three starts. Gausman followed a four-inning outing at Colorado with 10 strikeouts in eight innings against Kansas City on Sept. 9 but allowed four runs and six hits along with six walks in 4 2/3 innings of Thursday's 9-2 loss to the Rangers.
Gausman is 9-7 with a 3.28 ERA in 29 career appearances (23 starts) against the Yankees. The right-hander last faced the Yankees on May 16 in Toronto when he struck out 10 and allowed three runs over seven innings of a no-decision.
Michael King (4-6, 2.77) will continue his transition to the rotation when he makes his seventh start. The right-hander is 1-2 with a 1.93 ERA as a starter this year and took the loss Thursday in Boston despite allowing one run in 4 2/3 innings.
King is 2-1 with a 3.75 ERA in 16 appearances against the Blue Jays and made two starts against them on June 17, 2021 and Sept. 21, 2020.