'Archer' Season 14: What to Expect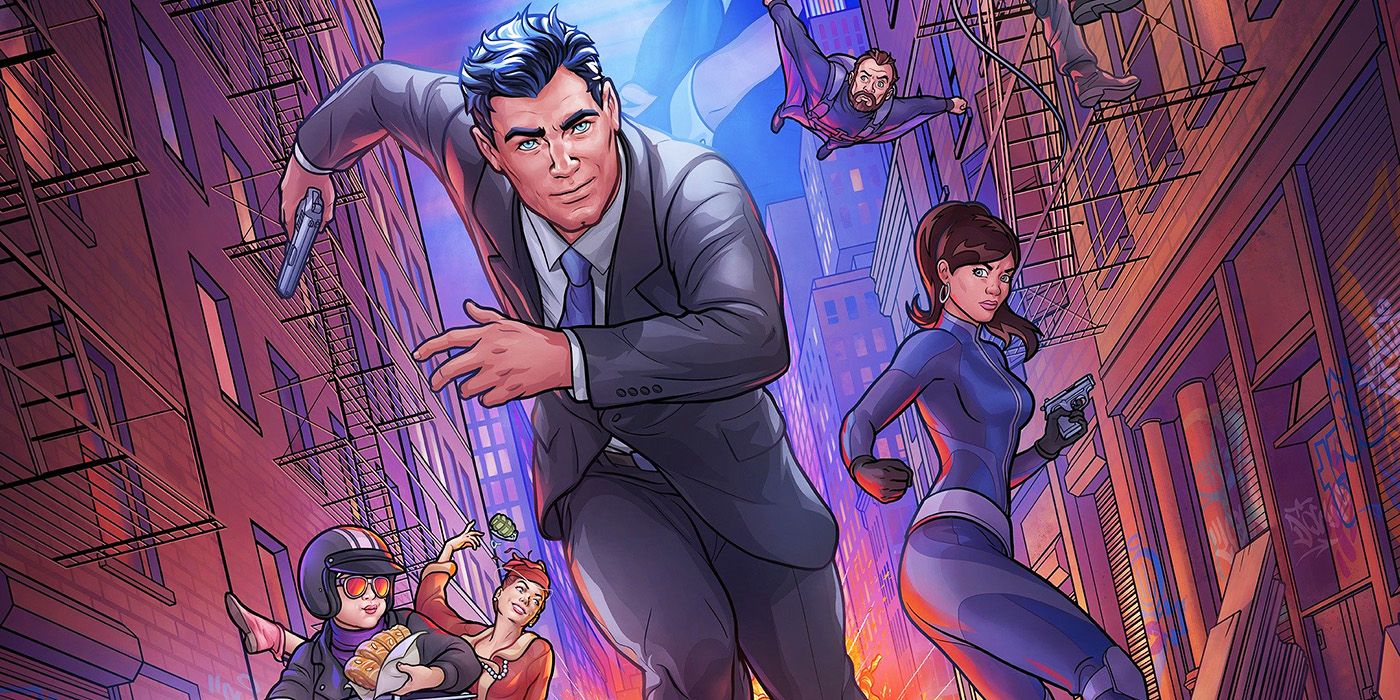 Archer is finally reaching its end with Season 14. Since its premiere in 2009, Archer has taken us on a wild and unpredictable journey through the exploits of the self-proclaimed "world's greatest spy," Sterling Archer (H. Jon Benjamin), and his equally dysfunctional colleagues at the International Secret Intelligence Service. Created by Adam Reed, the show's unparalleled success lies in its ability to balance tongue-in-cheek parodies of espionage tropes with complex character development and layered narrative arcs. In the ever-changing landscape of television, where the spy genre has greatly evolved, Archer has defied expectations and captivated audiences with its irreverent humor, razor-sharp wit, and unforgettable characters.
Despite FX not officially announcing a renewal for Season 14 of the series, the news of its production was revealed by series star Chris Parnell in January. Following the airing of Season 13 from August to October 2022, the announcement for Season 14 has come as a pleasant surprise to fans. Here's everything we know about Archer Season 14.
Editor's Note: This article was updated on August 28.
Release Date

2009-09-17

Cast

H. Jon Benjamin, Aisha Tyler, Jessica Walter, Chris Parnell, Judy Greer

Main Genre

Animation

Genres

Comedy, Animation

Rating

TV-MA

Seasons

13

Website

http://www.fxnetworks.com/shows/originals/archer/

Studio

FX
When Is 'Archer' Season 14 Coming Out?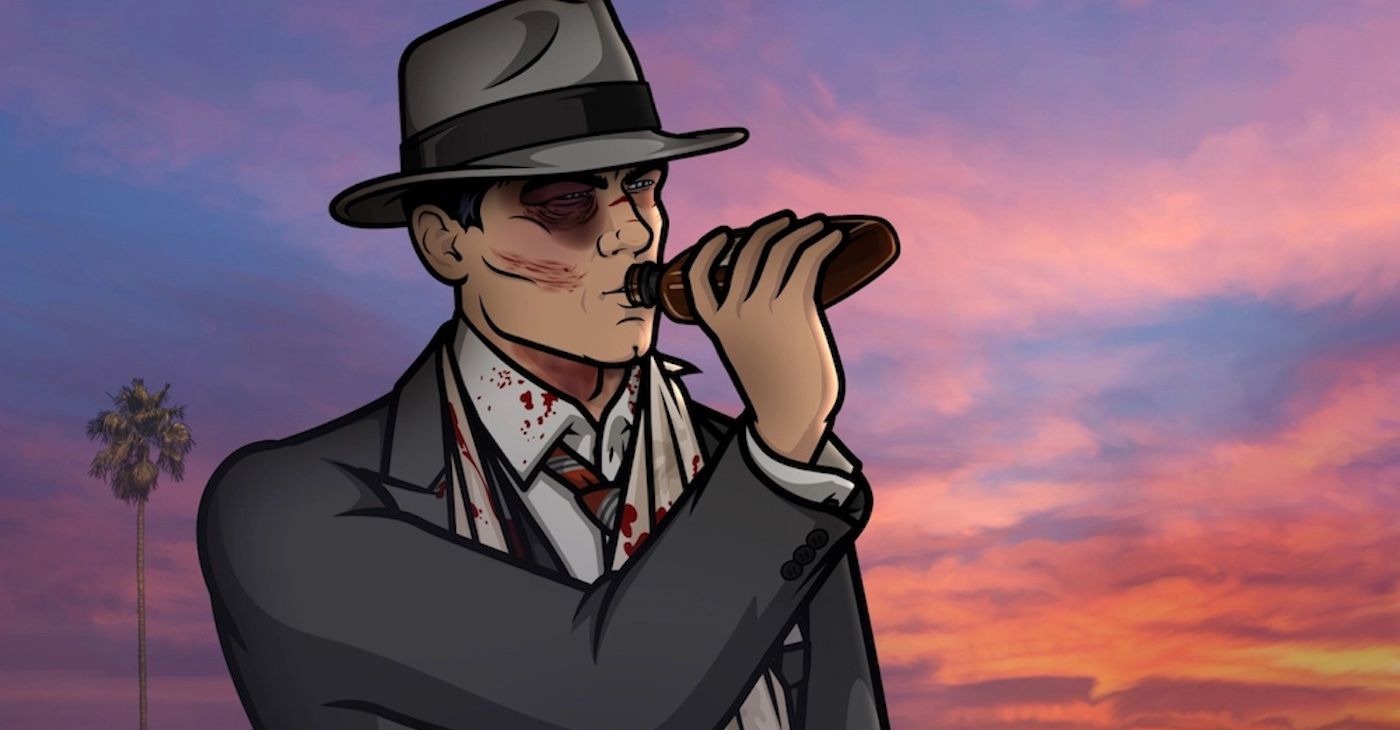 Archer Season 14 is scheduled to premiere on FXX on August 30. The season will kick off with not just one, but two back-to-back episodes, starting at 10 p.m. ET/PT. Both episodes will immediately be available on Hulu the following day. However, while the past three seasons of Archer ran for eight episodes, nothing has been confirmed as to how many episodes Season 14 will be.
Related:10 Funniest Animated Series That Aren't 'The Simpsons' or 'South Park'
Watch the Trailers for 'Archer' Season 14
Fans eagerly awaiting the upcoming Season 14 of Archer finally have reason to rejoice as the official trailer for the new season was released on August 8, 2023. The trailer teases a lot of big changes and hilarity to come, with Lana taking over the Agency and Archer's devil-may-care lifestyle finally starting to catch up with him. Watch it in the player above. A clip from the season was released on August 26 as well, revealing Archer's new partner. See it right here:
Related:'Archer' Season 14 Review: The Agency Packs a Hell of a Punch One Last Time
Who Stars in 'Archer' Season 14?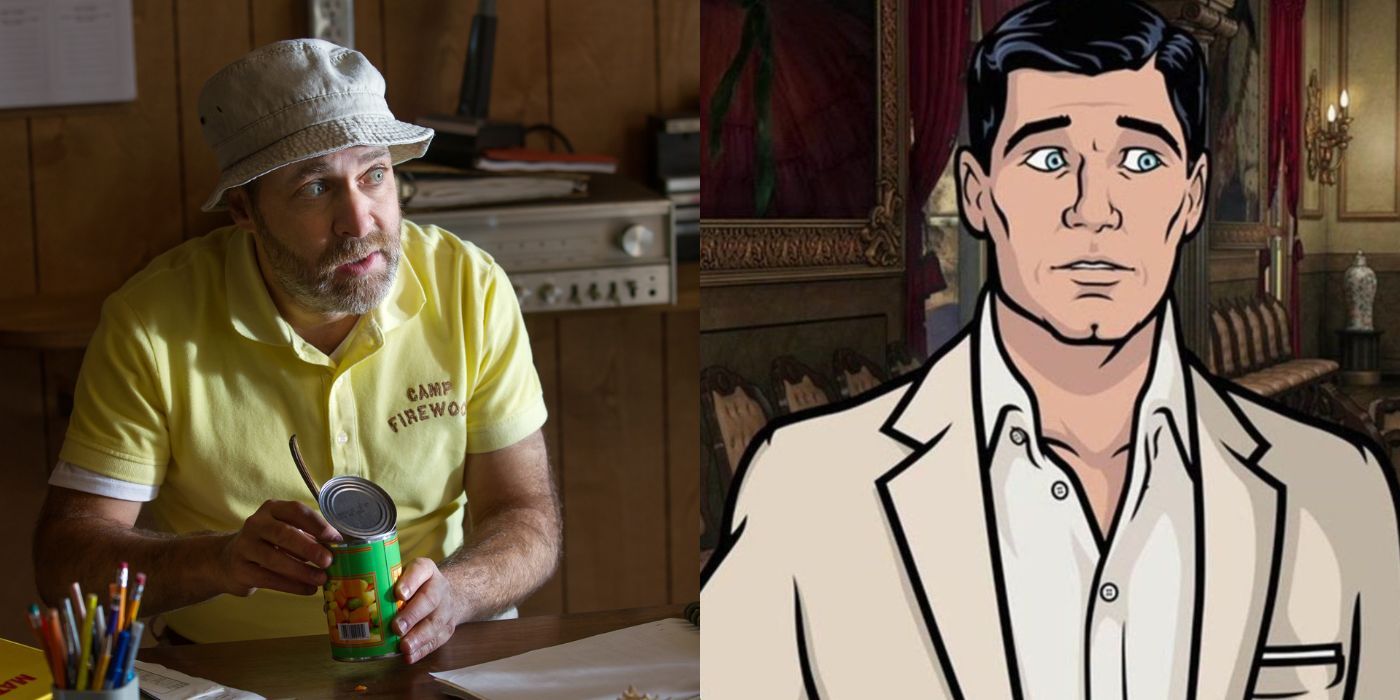 Archer Season 14 sees the return of an all-star voice cast, with Benjamin taking the lead as the suave and self-proclaimed world's greatest spy, Sterling Archer. Armed with sharp wit, a taste for adventure, and an insatiable appetite for danger, Archer is a highly skilled secret agent with an unruly personality. Despite his egotistical and reckless behavior, Archer's undeniable charm and quick thinking often lead him to triumph in the face of peril. Behind his bravado, Archer carries a complex past and complicated relationship, which pretty much explains his child-like behavior.
Joining him is the talented Aisha Tyler, lending her voice to the spy with a tumultuous love life, Lana Kane. A highly skilled spy, Lana possesses a remarkable combination of intelligence, physical prowess, and unwavering determination. As a strong and independent woman, she's going to have to work up all her energy as she helms the agency.
Prepare for some uproarious moments with Judy Greer, who portrays the delightfully unhinged office assistant in constant pursuit of a unique skill, known as Cheryl/Carol Tunt. Chris Parnell brings his comedic prowess to the role of Cyril Figgis, the dependable company man who always finds himself caught up in the chaos. Amber Nash infuses her infectious energy into Pam Poovey, the enthusiastic former Human Resources Director at the agency who is always up to something mischievous. Creator Reed also steps into the recording booth, lending his voice to the opportunist Ray Gillette, while Lucky Yates portrays the mad scientist and mastermind behind wild experiments, Algernop Krieger.
But that's not all! Season 14 of Archer introduces Natalie Dew (Peter Rabbit) as Zara Khan, the gang's newest super-agent. Get ready to meet this fresh addition to the team and see how her presence spices up the already hilarious dynamics of the group.
What Is 'Archer' Season 14 About?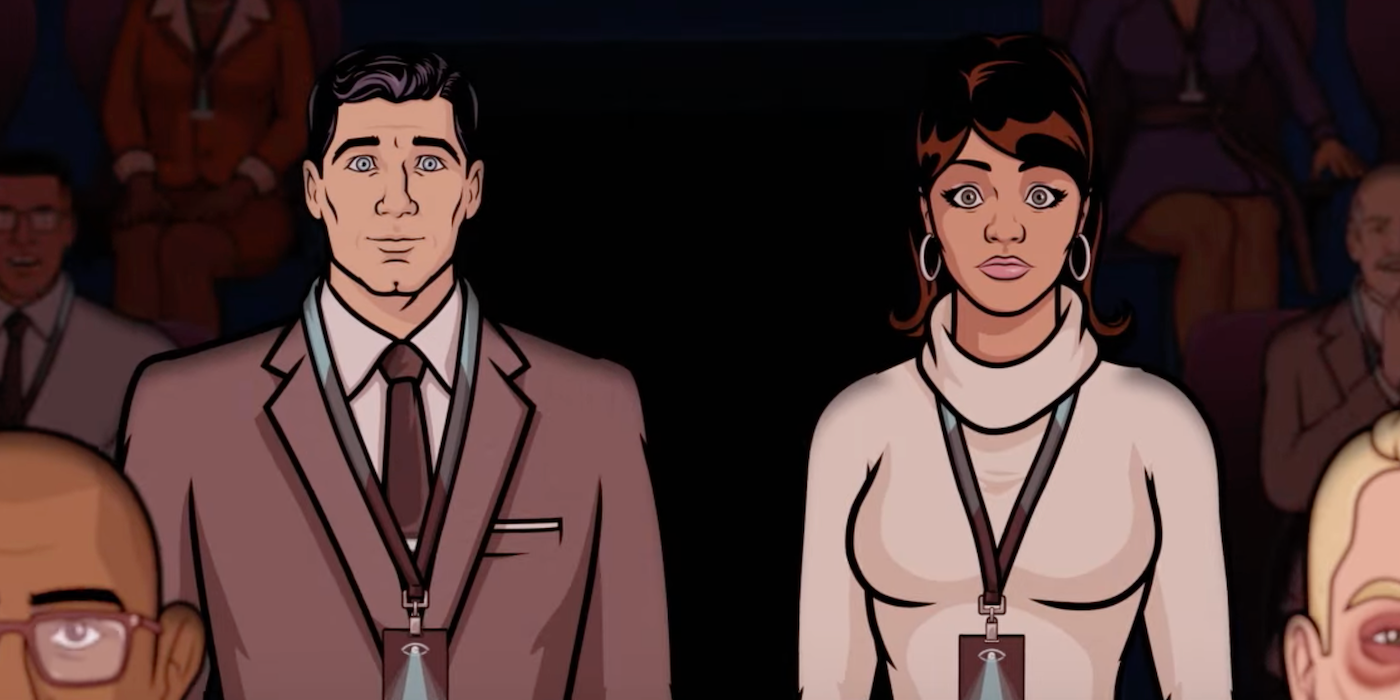 Brace yourself for more outrageous schemes, incredible mishaps, and the unforgettable banter that only the dysfunctional crew of the International Secret Intelligence Service can deliver. Archer Season 14 follows TV's favorite secret agents, led by the dynamic Lana, are blazing their own trail. Their mission? To make loads of money while saving the world and having a blast along the way. But hey, running a spy agency isn't as easy as it sounds.
With Lana at the helm, get ready for a rollercoaster ride of comedy, chaos, and cunning maneuvers that will leave you in stitches. The fourteenth and final season sees them dive headfirst into hilarious escapades, grappling with the unpredictable twists and turns of their unconventional profession. Season 14 promises to be a rip-roaring blast as Archer and his quirky team navigate the world of espionage with their trademark peculiar style.
In the previous season of Archer, Archer and The Agency were taken over by Fabian Kingsworth and the powerful spy conglomerate called IIA (International Intelligence Agency). As the beloved gang grapples with their newfound situation, they find themselves embarking on peculiar missions under the command of Fabian.
RELATED: Hulu to Launch Adult Animation and Anime Hub: Animayhem
Who Is Making 'Archer' Season 14?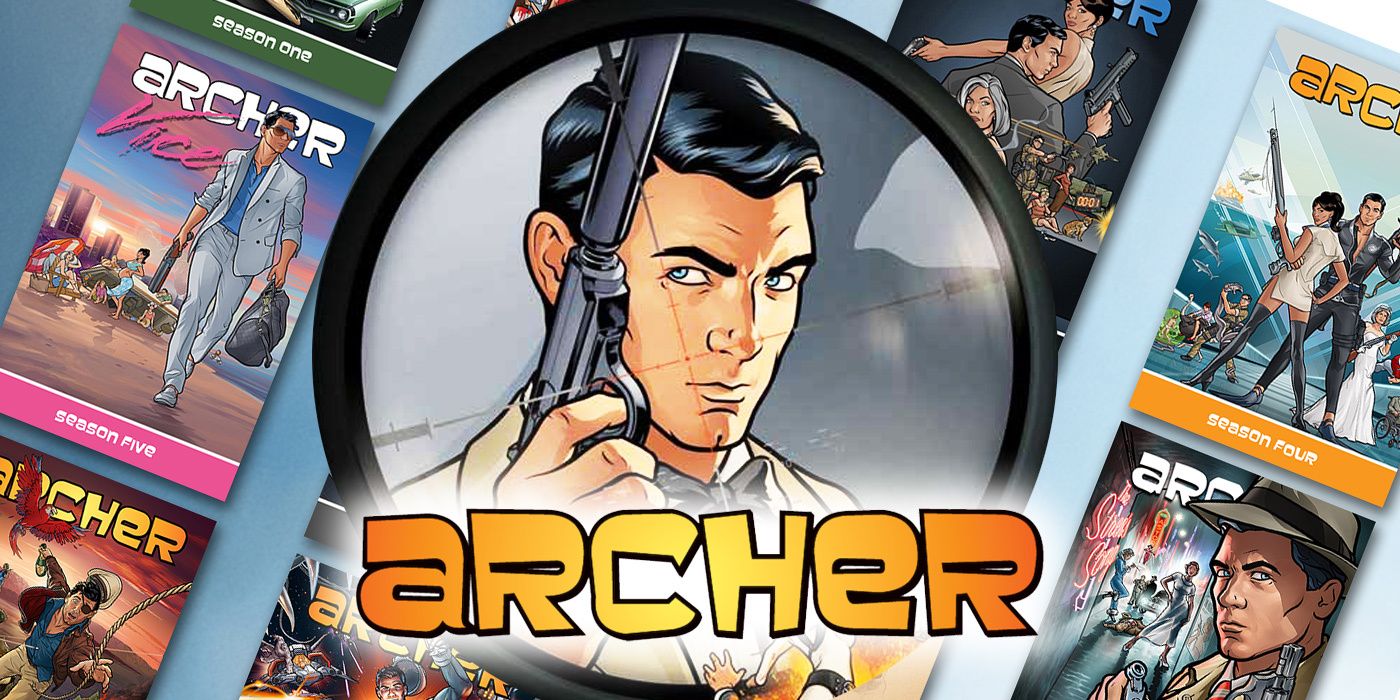 Archer is the brainchild of creator Adam Reed and boasts an exceptional team of executive producers including Reed himself, Matt Thompson, Casey Willis, and co-executive producer Mark Ganek, all associated with Floyd County Productions. The series is produced by FX Productions, cementing its status as a prominent offering in FX's comedy lineup. The series has garnered significant acclaim, earning a remarkable 10 Emmy nominations and securing four wins, including the prestigious award for Outstanding Animated Series in 2016.
In addition to his creative role as the creator of Archer, Reed has showcased his versatile talents in various other television projects. Together with his creative partner Matt Thompson, Reed served as a voice actor, writer, director, and producer for the acclaimed series Sealab 2021 and Frisky Dingo. Reed's passion for exploration and keen observation of human behavior also played a significant role in shaping his vision for Archer. His personal experiences, such as traversing the Vía de la Plata and indulging in people-watching at Plaza Mayor in the neighboring city of Salamanca, provided him with the inspiration needed to conceptualize the vibrant and dynamic world of Archer.