Apple, Tesla, Nvidia, And Dogecoin May Spike 150% Contingent On Musk's Next Move: Benzinga Bulls And Bears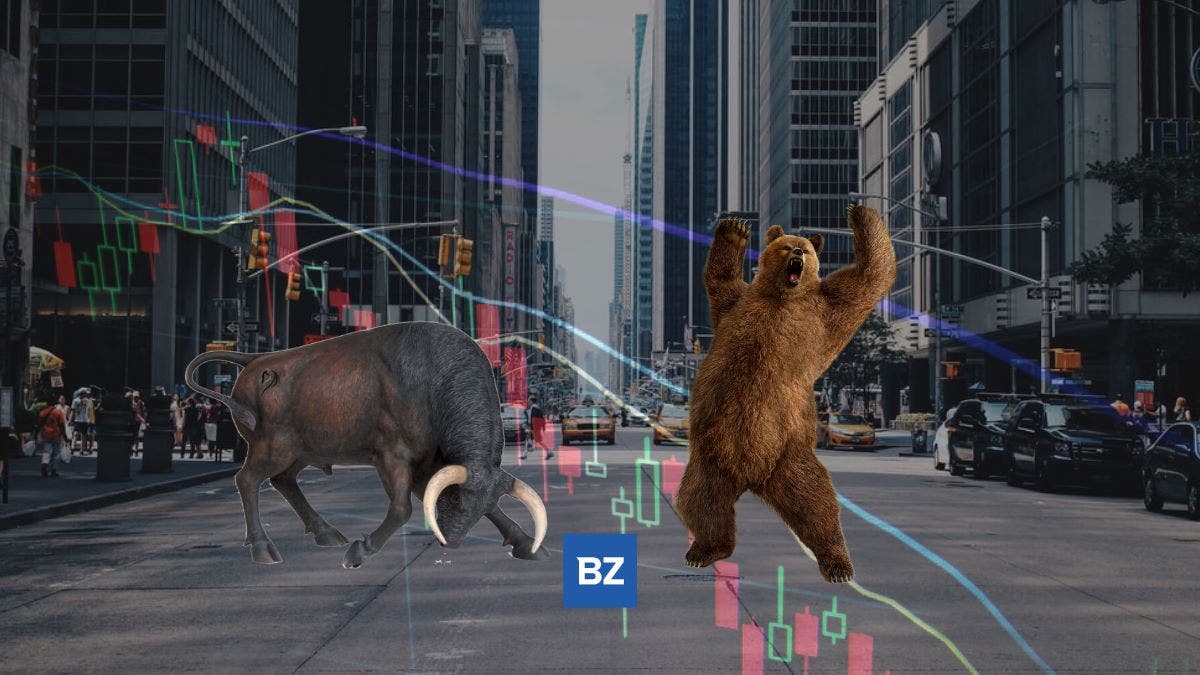 Benzinga examined the prospects for many investors' favorite stocks over the last week — here's a look at some of our top stories.
The Dow Jones and the Nasdaq Composite had their best weeks since July, with increases of 1.4% and 3.3% respectively, while the S&P 500 saw its highest weekly gain since June at 2.5%. This performance came as the U.S. economy experienced some fluctuating indicators.
Unemployment in the U.S. rose slightly to 3.8% in August, its peak in over a year, defying economists' forecasts that it would hold at 3.5%. Concurrently, the Federal Reserve's favored inflation measure, the Personal Consumption Expenditures index, rose 3.3% YoY in July, aligning with experts' estimates, and August job growth surpassed expectations with 187,000 new non-farm jobs, despite a drop in job openings to 8.8 million.
Benzinga provides daily reports on the stocks most popular with investors. Here are a few of this past week's most bullish and bearish posts that are worth another look.
The Bulls
"Exclusive: Watch Cathie Wood Predict SEC's Loss In Bitcoin ETF Case In Benzinga Interview," by Chris Katje, discusses Ark Invest founder Cathie Wood's prediction that the SEC will lose its case against Grayscale Investments, potentially paving the way for multiple Bitcoin BTC/USD ETF approvals and driving up demand for the apex crypto.
"Dan Ives Calls August Slump 'Half-Time of a Super Bowl Rally' in Tech, Targets Nvidia," by Adam Eckert, discusses Wedbush analyst Dan Ives' bullish outlook on the tech sector, particularly spotlighting Nvidia Corp NVDA and Apple Inc AAPL, predicting a 12% to 15% rally by year's end fueled by unprecedented growth.
"Exclusive: Michael Van de Poppe Says Dogecoin Will Skyrocket 150% If Elon Musk Integrates DOGE Into X," by Mehab Qureshi, highlights that crypto analyst Michael Van de Poppe predicts a 150% surge in Dogecoin DOGE/USD if Elon Musk integrates the cryptocurrency into his platform, X, fueling speculation and a rally in meme coins.
For additional bullish calls of the past week, check out the following:
Crypto Market To Soar In 2024, Billions In Capital Will Flood Into Sector, Says Analyst
Cramer Says Apple Shorts 'Simply Don't Understand' Power Of Stock As Pre-iPhone 15 Launch Rally Begins: 'Will Not Be Able To Get Back In'
Exxon's Predictions For 2050: Oil And Gas Continue To Dominate, Climate Goals At Risk
The Bears
"Tesla Offers Deep Discounts On Inventory Model 3 EVs In US, Canada Even As Stock Stutters Amid Price Cuts," by Shanthi Rexaline, reports that Tesla, Inc. TSLA is offering significant discounts on its Model 3 inventory in the U.S. and Canada, raising concerns about demand and margins even as the stock struggles.
"AMC's All-Time Lows May Go Lower As Silver Screens Fade To Black," by AJ Fabino, reveals that AMC Entertainment Holdings Inc AMC is grappling with all-time low stock prices and a bleak future, exacerbated by ongoing Hollywood strikes and a weaker-than-expected 2024 movie slate.
"Gold Bull Peter Schiff Says Spot Bitcoin ETF Does Nothing To Increase Adoption, 'All It Does Is Facilitate Gambling'," by an unnamed author, outlines gold advocate Peter Schiff's skepticism about the impact of a Bitcoin BTC/USD ETF, arguing that it merely facilitates speculative betting without contributing to Bitcoin's use case as a currency.
For more bearish takes, be sure to see these posts:
Disney's Troubles Deepen Amid Stock Slide As Lawsuit Alleges Hidden Streaming Losses During Chapek Era
Palantir's AI Euphoria May Fade Due To Lack Of Monetization Strategy: Analyst
Tesla Investor Says VinFast, At $200B Market Cap, 'Even Bigger Bubble' Than Nikola Was In 2020
Keep up with all the latest breaking news and trading ideas by following Benzinga on Twitter.