Analysis: Donald Trump's media mouthpieces have faced legal peril over his election lies. Now it's his turn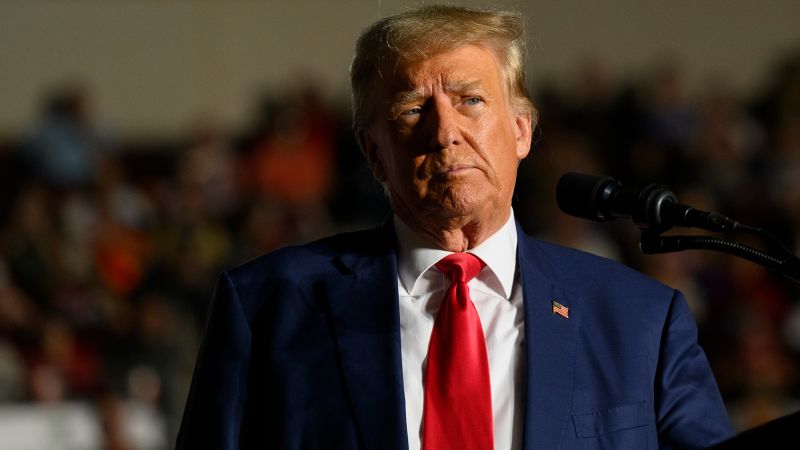 Editor's Note: A version of this article first appeared in the "Reliable Sources" newsletter. Sign up for the daily digest chronicling the evolving media landscape here.


CNN
 — 

It's come full circle.
Donald Trump's dangerous lies about the 2020 election, which saturated right-wing media after the presidential contest and led to the January 6 insurrection at the US Capitol, have finally put the disgraced former president in serious legal jeopardy.
With the indictment of Trump on Tuesday, the former president's third this year, the Republican frontrunner will start his journey down the same treacherous legal path that his media boosters have found themselves forced onto for having broadcast his election falsehoods.
Fox News, Newsmax, and One America News have already been hurled into legal peril for their roles in disseminating Trump's election lies to the masses. Each of them have faced colossal lawsuits from Smartmatic and Dominion Voting Systems, two voting technology companies at the center of Trump's lies.
Fox News was brutally exposed as a right-wing propaganda outfit and humiliated before ultimately being forced to pay out a historic $787 million settlement to Dominion earlier this year because of lies it aired about the company which were being advanced by the Trump team.
That case was the first in a string of enormous lawsuits filed by Dominion and Smartmatic to reach a conclusion. But several other lawsuits remain pending against some of the most important organs in MAGA Media.
For some time now, these right-wing media companies have been alone in being forced to perform the unenviable and difficult task of defending Trump's deranged election lies in court, where facts matter and hyperbolic rhetoric that might play well to a hungry television audience is shot down by judges who force lawyers to advance honest, fact-drive arguments.
Meanwhile, Trump, who has an impoverished relationship with the truth, has been standing on the sidelines, watching as his mouthpieces have struggled in their legal battles over his lies. While doing so, he has sharply criticized the way in which Rupert Murdoch has approached the legal mess, blasting the right-wing media mogul for not doubling down on his lies while in court.
In the indictment handed down Tuesday, special counsel Jack Smith alleged Trump knew the lies that he was pushing about the election were false.
"(F)or more than two months following election day on November 3, 2020, the defendant spread lies that there had been outcome-determinative fraud in the election and that he had actually won," the indictment stated. "These claims were false, and the Defendant knew they were false."
For his part, Murdoch also did not believe Trump's election lies, according to damning private messages revealed in the Dominion case, and even floated the idea of having his influential hosts appear together in prime time to declare Joe Biden as the rightful winner of the election. Such an act, Murdoch said, "Would go a long way to stop the Trump myth that the election stolen."
And yet the truth was disregarded.
Now, Trump will be forced to step into the same dangerous arena as his media allies. And while the lies that he regularly told went unchecked in right-wing media, proving an effective political message, he's going to see just how effective they are when forced to adhere to the laws of reality.