Al Pacino's 50-Years Younger Girlfriend Wants Child Support Months After Having His Baby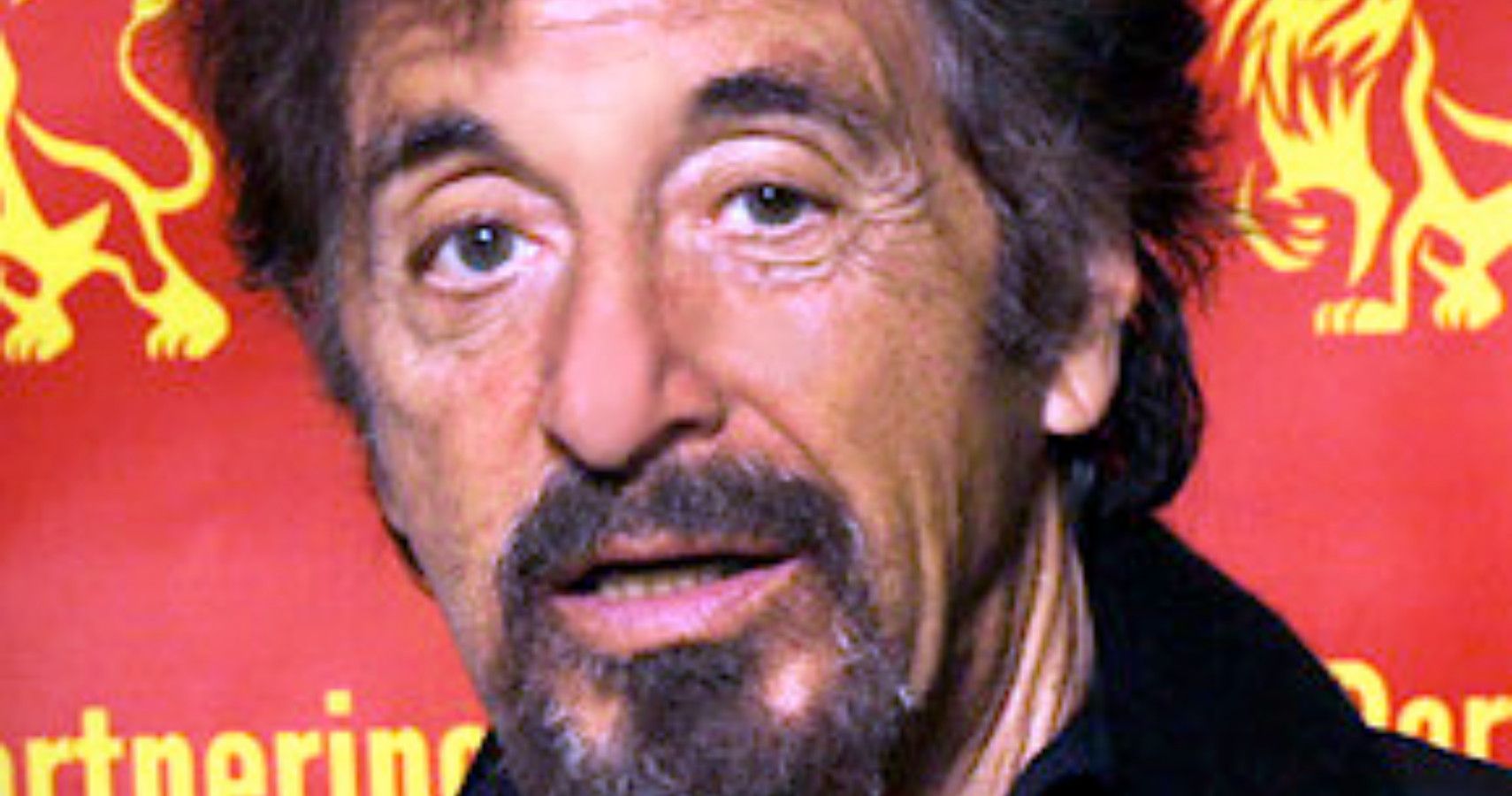 The actor has reportedly spent millions on child support for his older kids, but the bill is about to get even bigger.
Al Pacino, 83, shocked the world when he recently revealed that his 27-year-old girlfriend, Noor Alfallah, had given birth to their first child together. But what should be an exciting moment seems marred by legal woes, as Noor filed for primary custody as well as grounds to establish child support shortly after their baby's birth.
The new mother initiated legal proceedings by filing a petition in L.A. Superior Court earlier this month, seeking full physical custody of their 3-month-old son, Roman Alfallah Pacino.
RELATED:  Kourtney Kardashian Drops Big Money On A Tooth Fairy Gift For Daughter Penelope
In her request, Noor specifies that the actor should have reasonable visitation rights with their son and suggests joint legal custody, which would entail both parents participating in significant decisions affecting the child, ranging from education to medical matters.
To substantiate her claims, Alfallah also included a Voluntary Declaration of Parentage as an attachment to her petition, confirming the parental status of both herself and Pacino.
Additionally, Alfallah requested that the actor cover all of her attorney fees and other legal expenses. While child support payments were not explicitly addressed in the court filing, it's highly likely that this issue will surface in the proceedings, TMZ reports.
The news led to speculation that Al and Noor had broken up, following the arrival of their son, as it contrasted the happy family image they gave off shortly after his birth.
The duo, who began dating in April 2022, welcomed their son at Cedars-Sinai Hospital in Los Angeles in June. At that time, they marked the occasion with a celebratory dinner at Sunset Tower in West Hollywood to revel in the arrival of their new bundle of joy.
However, following Noor's filing, Al's representative released a statement confirming the new parents are still in a relationship, suggesting the custody request was merely a formality.
"Al and Noor have successfully worked together and have mutually reached agreements regarding their child, Roman," the rep said. "They are still together."
Pacino has three other children from previous relationship, though they're now adults. However, the actor has reportedly spent a fortune on child support over the years.
In 2003, Entertainment Weekly claimed he was spending $35,000 a month on child support payments for his twins. Having paid child support for them for over a decade, plus additional payments for his older daughter, one report says it's feasible Pacino has paid more than $10 million in child support over the years. With a net worth of $120 million, it's likely that Pacino will also be paying a large chunk in child support for his newest arrival.
NEXT: Kevin Federline Considers Legal Action Against Britney Spears To Increase Child Support Payments
Shakira To Stand Trial Over Tax Fraud, Facing $26 Million Fine & Jail Time
About The Author