'AHS's Angelica Ross Accuses Emma Roberts of Misgendering Her, Further Abuse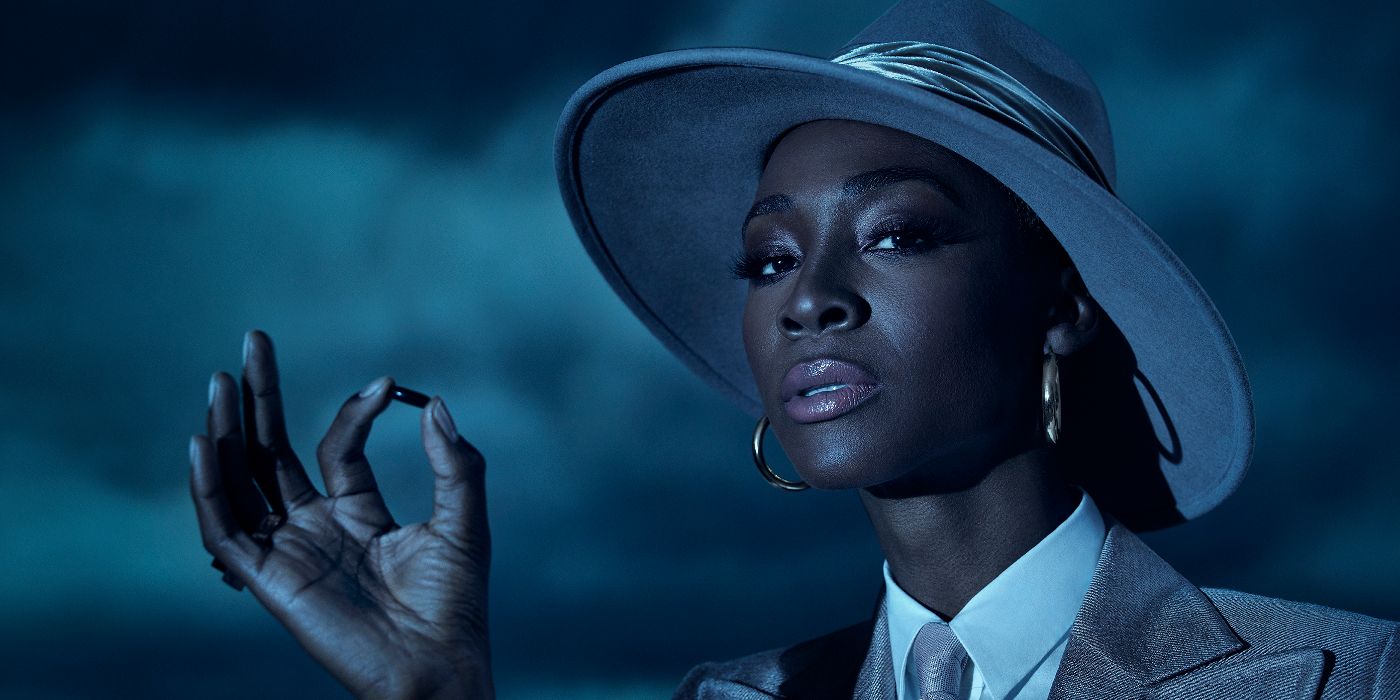 The Big Picture
Angelica Ross accuses Emma Roberts of transphobia and creating a toxic workplace on the set of American Horror Story, alleging that Roberts intentionally misgendered her.
Ross explains how Roberts made offensive comments and corrected the director when he referred to them both as "ladies," causing Ross to feel silenced and unable to speak up.
Ross claims that this was not the first time Roberts had acted this way, and that others who had spoken up about the behavior faced repercussions. She also accuses Roberts of playing mind games with everyone on set.
Pose and American Horror Story: 1984 star, Angelica Ross has taken to social media to voice disturbing allegations of transphobia and a toxic workplace against her ex-American Horror Story co-star, Emma Roberts. Sharing her experience on Instagram Live, the actress spoke about an interaction that left her "blood boiling" after Roberts allegedly misgendered her while on the set of the Ryan Murphy and Brad Falchuk-created horror anthology series.
In her Instagram post, Ross walks followers through the events leading up to Roberts' alleged comment, explaining exactly where the duo was when it took place. Presumably alluding to one of the season's directors, John J. Gray, Ross says that she and Roberts were in the middle of a conversation when the latter called the episode's director over, jokingly saying, "Angelica's being mean." When Gray told the stars to get back to work, addressing them both as "ladies," Ross claims that Roberts corrected him saying, "Don't you mean – lady?"
Taken aback by this, Ross claims that she was "trying to process" the offensive comments allegedly made by Roberts. Stuck between a rock and a hard place, Ross explains she was forced to compose herself as she knew that if she were to speak up, she would be viewed as "the problem." Going deeper into why she was certain this would be the outcome, Ross alleged that this was far from the first time something like this had happened with Roberts. "I know this because there was someone who spoke up about what [Roberts] was doing, and they got repercussions from it. Not her – they did." From this moment on, during filming, Ross says that she never again interacted with Roberts outside of scenes that they were both involved in. Noting that "[Roberts] could feel the energy coming off of me," Ross adds that while her co-star tried to get to the bottom of the energy shift, she stayed quiet, adding that Roberts allegedly "played mind games with everyone on the set."
Emma Roberts' Past with 'American Horror Story'
While Ross is the first co-star to step forward with direct allegations against Roberts, American Horror Story fans will remember that a full decade ago, Roberts was in the headlines for a domestic violence incident. According to police, a call concerning sounds of an altercation led them to a hotel room in Montreal where Roberts and her then-boyfriend and American Horror Story co-star Evan Peters were staying. Following a brief arrest, Roberts was released with Peters choosing to not press charges.
At this time, Roberts has not responded to Ross' allegations. You can watch Ross' full statement below in clips shared to social media following the live stream.