A Look At The Many Business Ventures Of Jay-Z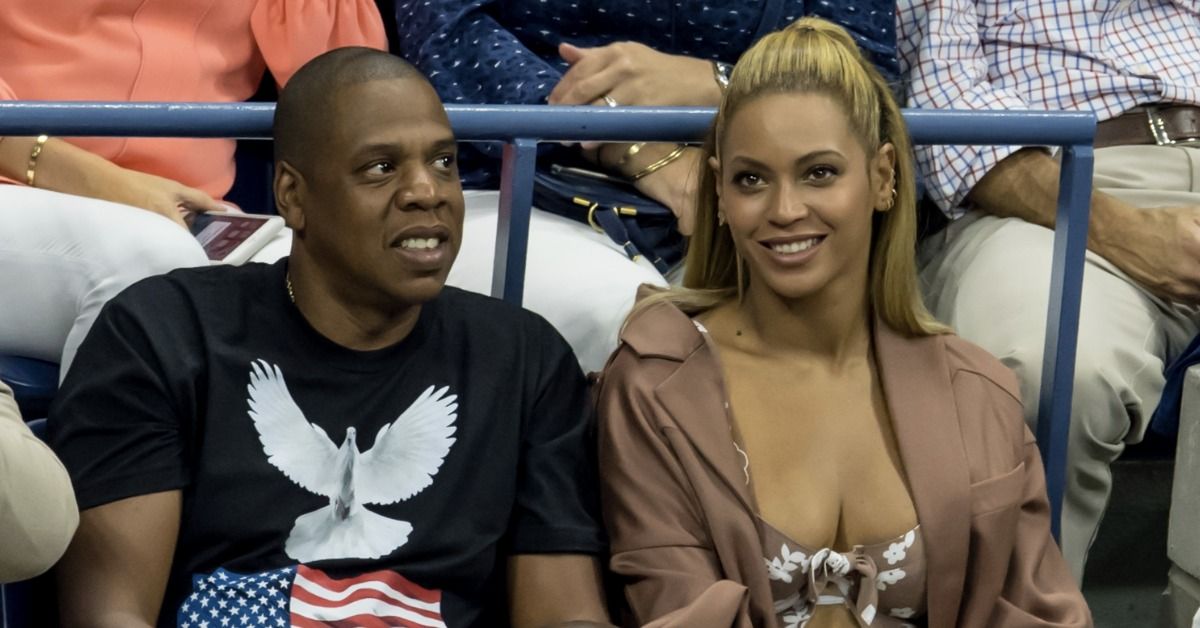 Jay-Z — whose real name is Shawn Corey Carter — has a name that resonates far beyond the boundaries of the music industry. While he is undoubtedly one of the most influential and acclaimed hip-hop artists of all time, his impact extends well into the realm of business and entrepreneurship. Let's embark on a journey through the diverse and impressive array of business ventures undertaken by Jay-Z.
8

Music Empire

Jay-Z has forged a diverse music empire over his illustrious career. Originating in the hip-hop scene, Jay-Z extended his reach into multiple facets of the music industry, encompassing record labels, artist management, and streaming services. In 1996, Jay-Z played a pivotal role in the establishment of Roc-A-Fella Records, an independent hip-hop label that later evolved into a joint venture with Def Jam Recordings.

In 2008, he launched Roc Nation, an all-encompassing entertainment enterprise that includes artist management, a record label, and a publishing division. Acknowledging the increasing significance of digital streaming in the music sector, Jay-Z took ownership of Aspiro, a Scandinavian firm that managed the ailing music streaming service known as TIDAL, in 2015. Subsequently, he rebranded and revitalized the platform as a premium service centered around artists, positioning it in direct competition with Spotify and Apple Music.



7

Fashion Businesses

Jay-Z's enterprising nature has also driven him to diversify his business interests into the world of fashion. A prominent instance of this is Rocawear, a fashion label he helped establish in 1999. This urban fashion brand has evolved into a significant presence in the fashion industry, serving a wide range of customer demographics and providing a variety of items including apparel, footwear, and accessories.

Rocawear's triumph can be ascribed to Jay-Z's formidable branding prowess and his adeptness at harnessing his sway in the music sector. This approach has contributed to shaping a distinctive character for the brand, associating it closely with hip-hop culture and resonating with a broad spectrum of consumers.

Related: A Look At All The Houses Owned By Hip-Hop Star 50 Cent



6

Beverage Ventures

Jay-Z has substantially broadened his array of business interests over time, with a particular emphasis on the beverage sector. Among his most remarkable endeavors is Armand de Brignac, a premium champagne brand popularly recognized as "Ace of Spades." Jay-Z possesses full ownership of this label, which has an impressive valuation of approximately $630 million.

In addition to champagne, Jay-Z has ventured into the realm of cognac through a partnership with Bacardi. Together, they introduced D'Ussé, a top-tier cognac label. While specific information regarding their collaboration and ownership shares in this joint venture remains undisclosed to the public, it appears that both entities have successfully resolved any disagreements that may have arisen during the establishment of the D'Ussé brand.



5

Entertainment and Sports

One of his most noteworthy partnerships is with Live Nation, a prominent event-related entertainment firm, enabling him to collaborate closely with artists such as Rihanna, Kanye West, J. Cole, and numerous others. An influential factor contributing to Jay-Z's influence in the entertainment industry is his collaboration with Jay Brown in establishing Roc Nation.

This diverse entertainment company encompasses artist management, music publishing, and even sports representation. Roc Nation Sports, under the leadership of industry veteran Juan Perez, has emerged as a significant player in athlete representation. Distinguished athletes including Kevin Durant, Meek Mill, Big Sean, and DJ Khaled have all entered agreements with Roc Nation Sports.



4

Business Investments

One of Jay Z's most substantial investments can be found in the ridesharing firm Uber. Alongside his commitment to Uber, he has also put his money into JetSmarter, a private aviation firm striving to transform private jet travel. Jay Z's involvement with these two transport startups showcases his methodical strategy to progressively broaden his portfolio.

Beyond the realm of transportation, Jay Z has displayed activity in the technology and finance industries. His venture capital company, Arrive, concentrates on assisting fledgling startups by furnishing them with essential resources for expansion. Under the umbrella of Arrive, Jay Z has injected funds into diverse firms, including JetSmarter and the financial technology (fintech) company Robinhood.

Related: Inside Shawn Mendes $4.6 Million Beverly Grove Home



3

Real Estate Portfolio

Jay-Z's real estate portfolio is a testament to his keen business acumen and his ability to diversify his investments beyond the realm of music and entertainment. One of his most notable real estate acquisitions is a sprawling mansion in Los Angeles' exclusive Bel-Air neighborhood. This lavish estate boasts breathtaking views of the city and the Pacific Ocean, featuring amenities fit for a mogul, including a spa, wellness center, and an impressive outdoor infinity pool. It's not just a residence; it's a symbol of his success.

On the East Coast, Jay-Z and his wife Beyoncé, have made their mark in the Hamptons, a renowned enclave for the rich and famous east of Manhattan. Their expansive waterfront property offers seclusion and luxury, providing a serene escape from the hustle and bustle of urban life. This stunning home showcases his dedication to both privacy and extravagance.



2

Fine Art Collection

Jay-Z's fine art collection stands as a testament to his appreciation for the creativity and cultural significance of the art world. Among his most prized possessions are works by Jean-Michel Basquiat, a figure whose influence on contemporary art cannot be overstated. Basquiat's fusion of graffiti, abstraction, and social commentary in his work resonates deeply with Jay-Z, reflecting a shared understanding of artistic expression and societal critique.

One of the crown jewels of Jay-Z's art collection is a Basquiat masterpiece titled Mecca. This striking piece, characterized by bold colors and intricate symbolism, captures the essence of Basquiat's oeuvre. "Mecca" not only serves as a striking visual centerpiece but also represents a shrewd investment.





1

Cannabis And The CBD Industry

Jay-Z has been making substantial advancements in the cannabis and CBD sector. He introduced Monogram, his personal cannabis brand, in collaboration with the California-based cannabis firm Caliva. Monogram presents a variety of premium cannabis items, including luxe hand-rolled joints, underscoring Jay-Z's focus on enhancing the norms of cannabis culture and use.

Jay-Z's involvement in the cannabis industry goes beyond just his own ventures; he serves as the Chief Visionary Officer at The Parent Company (TPCO). TPCO was established through a merger involving Caliva and Monogram, in addition to Left Coast Ventures, forming a significant new player in the cannabis sector. In his role, Jay-Z oversees brand strategy and Social Equity Ventures, a corporate venture fund.

Next: Here's How Tiger Woods Built His $1.1 Billion Fortune

Next
The Clooney Garage: Inside George Clooney's Insane Car Collection

About The Author