7 Miami Dolphins Who Need to be Extended or Re-Signed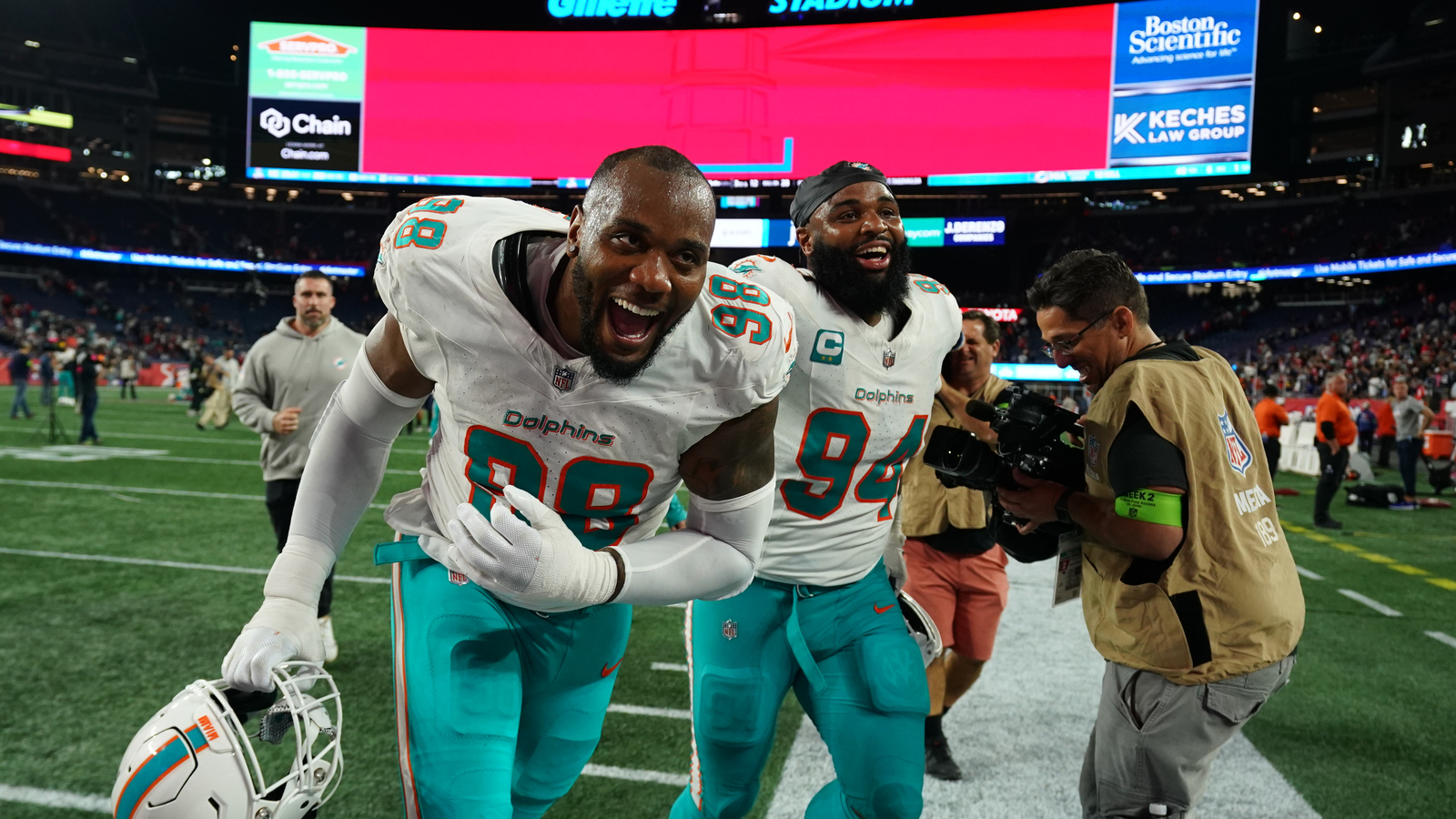 As the last installment of a trio of articles I've written regarding off-season moves I think the Miami Dolphins should make next off-season, I believe seven players need to be prioritized to be re-signed and/or extended. But, to skip all the fluff in the beginning, here it is:
Christian Wilkins, Defensive Tackle: The Miami Dolphins and Christian Wilkins talked about a contract extension throughout training camp, and a deal just never materialized. Wilkins even held in during training camp, and the expectation was for a deal to be made before the regular season began, but it just didn't happen. There is speculation that Christian Wilkins wanted close to 20 million a year, and Miami's front office may not have been willing to give him that with his lack of pass-rush production. This may be a prove-it year for Wilkins, and he'll have to earn that kind of contract. Miami will certainly look for an increase in sack numbers from the former Clemson draftee. But numbers aside, Wilkins isn't the type of player you just let walk away, nor do you let him test free agency. Wilkins is this team's heart and soul and undoubtedly the defense's leader. I'm hoping a deal will get done sometime during the season, and it's not pushed to the next off-season. After extending Zach Sieler in the off-season, I'm hoping that the plan is to retain both of the premier defensive tackles.
Braxton Berrios OR River Cracraft, Wide Receiver(s): There's a reason why I listed both players. I don't think we'll be able to retain both players during the next off-season. I expect increased production and usage from both players in this Miami Dolphins offense. The type of production that might warrant bigger bags. With both players on 1-year deals, the Miami Dolphins will have to make a decision next off-season. However, the nod may go to Braxton Berrios for his contribution on special teams. Also, as Erik Ezukanma earns more trust from the coaching staff and moves up on the depth chart, there may be one less spot from one of these guys. If there is a scenario where they're willing to bring back both players, that would be ideal, but at best, bringing one of them back should be a priority.
Andrew Van Ginkel, Linebacker: Andrew Van Ginkel may be one of the most underrated players on this team. He is a baller. I remember when he was just a special teams contributor, but even then, he stood out and made impact plays. He always finds a way to be near the ball. Van Ginkel was almost on his way out of Miami this off-season; he even visited the New England Patriots, and we know that Van Ginkel would be a player that Belichick would love to have. But, the Godfather, Vic Fangio, called him personally and asked him to return. I'm not sure what exactly was said in that conversation, but it was enough for Van Ginkel to make his return to the Dolphins for another season. In the first two games, it's apparent that Van Ginkel is a Vic Fangio guy, which is a huge compliment. Andrew Van Ginkel has to be brought back, no matter what. Whether he plays as an edge or as an inside linebacker, there should be a place on this defense for him, and if there isn't, you ought to make one. You can't replace the type of versatility, play-making ability, and leadership that Van Ginkel provides. It's less likely that Van Ginkel returns to Miami to be a backup for Bradley Chubb and Jaelen Phillips on the edge since he'd certainly be a starting caliber edge on another team. But it's more likely he will come back if he's given a starting inside linebacker position next season. Maybe he starts next to David Long Jr; they'd be quite the tandem.