7 Best Movies Leaving Netflix in September 2023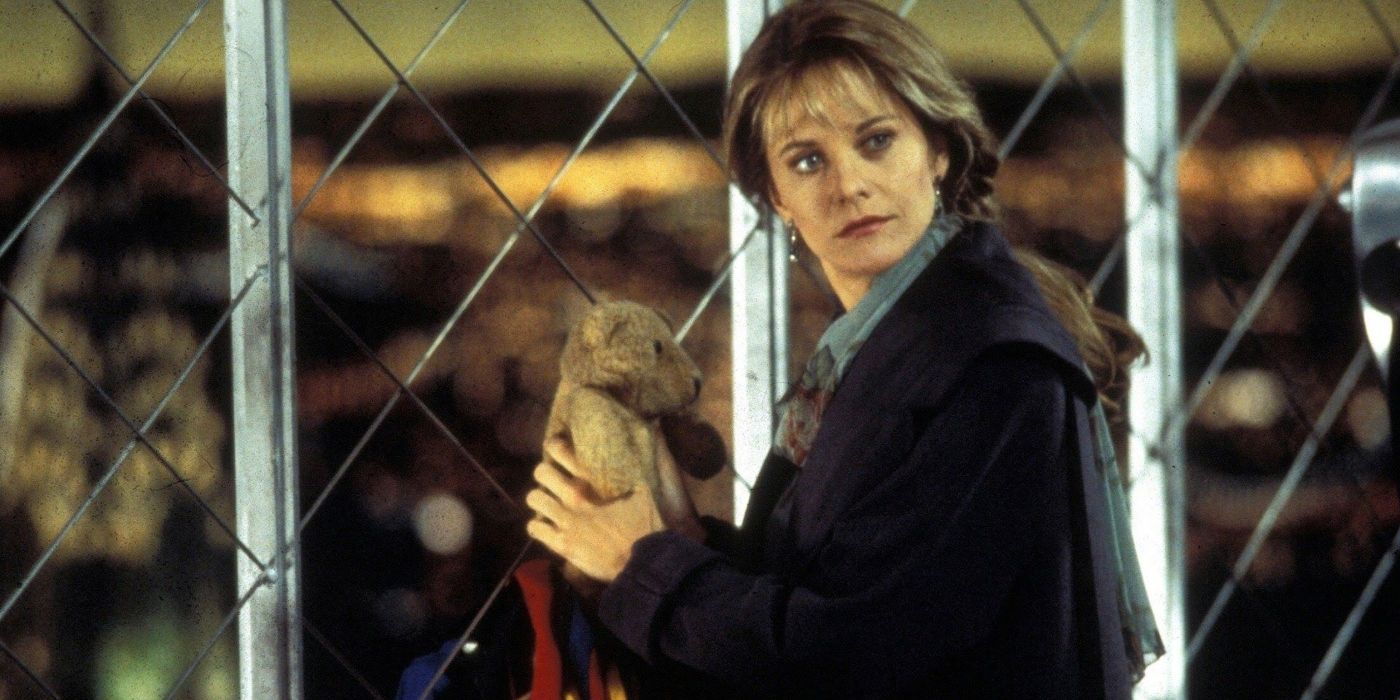 As summer ends, and we slowly creep into the darker days of fall, a bunch of good movies would perhaps keep us away from the seasonal blues. And with these films, the clock's a-ticking. That's right, we're back with our picks of the best movies leaving Netflix in the coming month, and this September, the streamer is removing and replacing an exhaustive list of great titles from its library, which means, it's time to catch them before they leave the service for the foreseeable future. This month, the selection ranges from great biopics to some of the best romance stories ever told, and a few others in between. With mostly award-winning, critically acclaimed titles, this month's list can easily fulfill your craving for a good film to kick off the Fall. So, without further delay, let's dive into our handpicked list of the best movies leaving Netflix this September.
*The article lists the actual date/day of removal which means the last day to watch the title is the day before. For example, if a movie is leaving on September 1, the last day to watch would be on August 31.
Read more about what's streaming on Netflix:
'If Beale Street Could Talk' (2018)
Leaving On: September 1 | Directed by: Barry Jenkins
Cast: KiKi Layne, Stephan James, Regina King, Colman Domingo, Teyonah Parris
Named as a reference to the 1916 W.C. Handy blues song "Beale Street Blues", this film is a visually and conceptually beautiful work that would tug at your heartstrings. The 2018 romantic drama is written and directed by Academy-winner Barry Jenkins of Moonlight fame, and adapted from James Baldwin's eponymous 1974 novel. If Beale Street Could Talk tells the story of a young woman, Clementine "Tish" Rivers (Kiki Layne), who sets out to clear her lover Fonny's (Stephan James) name after he's accused of a crime he did not commit. Tish struggles to prove Fonny's innocence before their child is born, taking on racial prejudice and a broken justice system. Set in the 70s, the story is told in a non-linear structure, which only adds to the weight of the narrative. On its release, If Beale Street Could Talk was highly acclaimed and praised for the story, cinematography, and cast performance, and earned it three Indie Spirit Awards for the film, direction, and Regina King's performance. It also earned Jenkins an Academy nomination for the screenplay and a Best Supporting Actress Award for King for her stunning performance as Sharon, Tish's mother. Though set on the premise of romance, this drama film speaks volumes about significant social themes.
'Charlie Wilson's War' (2007)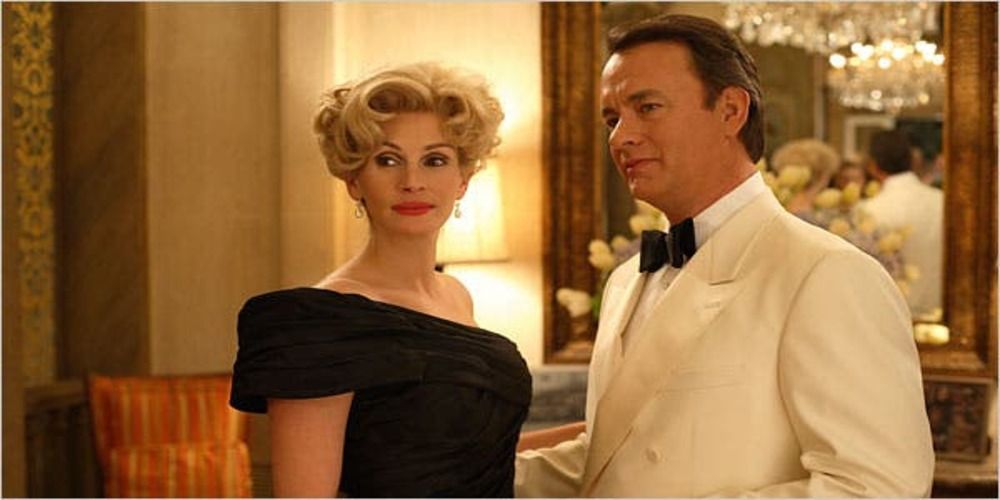 Leaving On: September 1 | Directed by: Mike Nichols
Cast: Tom Hanks, Julia Roberts, Philip Seymour Hoffman, Amy Adams, Ned Beatty
Tom Hanks' filmography includes at least 10 biographical films, of which Charlie Wilson's War ranks among the best. Based on George Crile III's 2003 book Charlie Wilson's War: The Extraordinary Story of the Largest Covert Operation in History, the political comedy-drama film is a cinematic adaptation of real-life events involving U.S. Congressman Charlie Wilson and CIA operative Gust Avrakotos, who designed Operation Cyclone and organized support for the Afghan army during the Soviet-Afghan War (1979-1989). Directed by Mike Nichols (The Graduate) in what would be his last film, and written by Aaron Sorkin (A Few Good Men), the film stars Hanks (who also produces) as a fictionalized version of the titular Congressman, a charismatic politician who is more focused on his cavalier lifestyle than legislating, until a federal investigation pushes him to make a difference. With the help of activist-philanthropist Joanne Herring (Julia Roberts), and CIA agent Avrakotos (Philip Seymour Hoffman) Wilson devises a plan to support Afghan troops against the Soviets, despite all odds. Charlie Wilson's War has been praised for its clever scripting and satirical narrative, not to mention the leading cast's convincing performances, particularly Hoffman's, who earned an Academy nomination for Best Supporting Actor while Hanks earned a Golden Globe nomination for Best Actor.
'Sleepless in Seattle' (1993)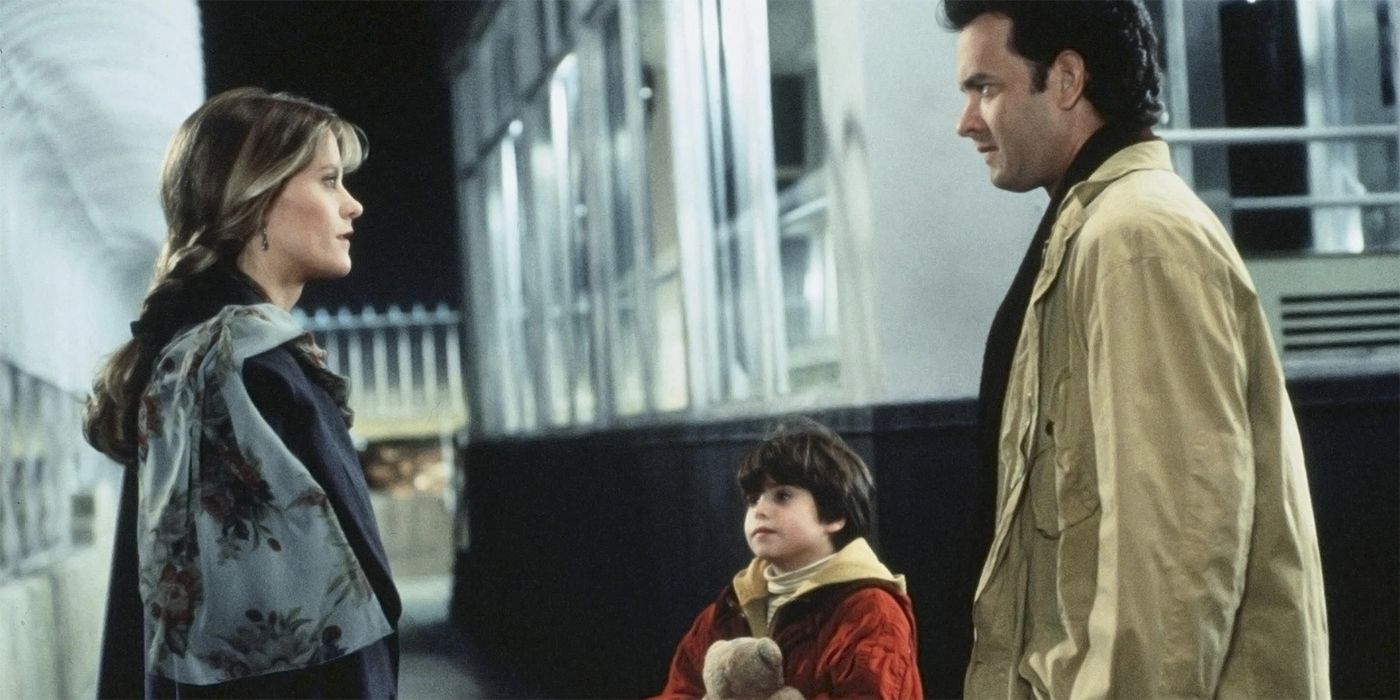 Leaving On: September 1 | Directed by: Nora Ephron
Cast: Tom Hanks, Meg Ryan, Bill Pullman, Ross Malinger, Rob Reiner
Although this is another Tom Hanks film on this list, it would be unfair to simply call it a film. Sleepless in Seattle is a timeless classic featuring the ultimate love story on screen. Directed by Nora Ephron who reunites with Meg Ryan following When Harry Met Sally, this rom-com follows the widower Sam (Hanks), whose eight-year-old son Jonah (Ross Malinger), phones into a radio talk show to encourage his father to share his feelings. A journalist, Annie (Ryan), gets taken in by his touching story and feels an inexplicable connection. With star-crossed lovers, hope, heartbreaks, and a child's desire to find love for his grieving father, this film is unarguably one of the most heartwarming romance films of all time, made even better by the presence of Hanks and Ryan, who were genre favorite at the time. Released in 1993, Sleepless in Seattle became one of the highest-grossing films of the year with its soundtrack topping the Billboard 200 list, and it's still considered one of the most successful romantic comedies in box office history. The film earned two Academy Award nominations, for the story and original song, with great praises for Ephron's writing and direction, as well as Ryan and Hank's performances.
'American Hustle' (2013)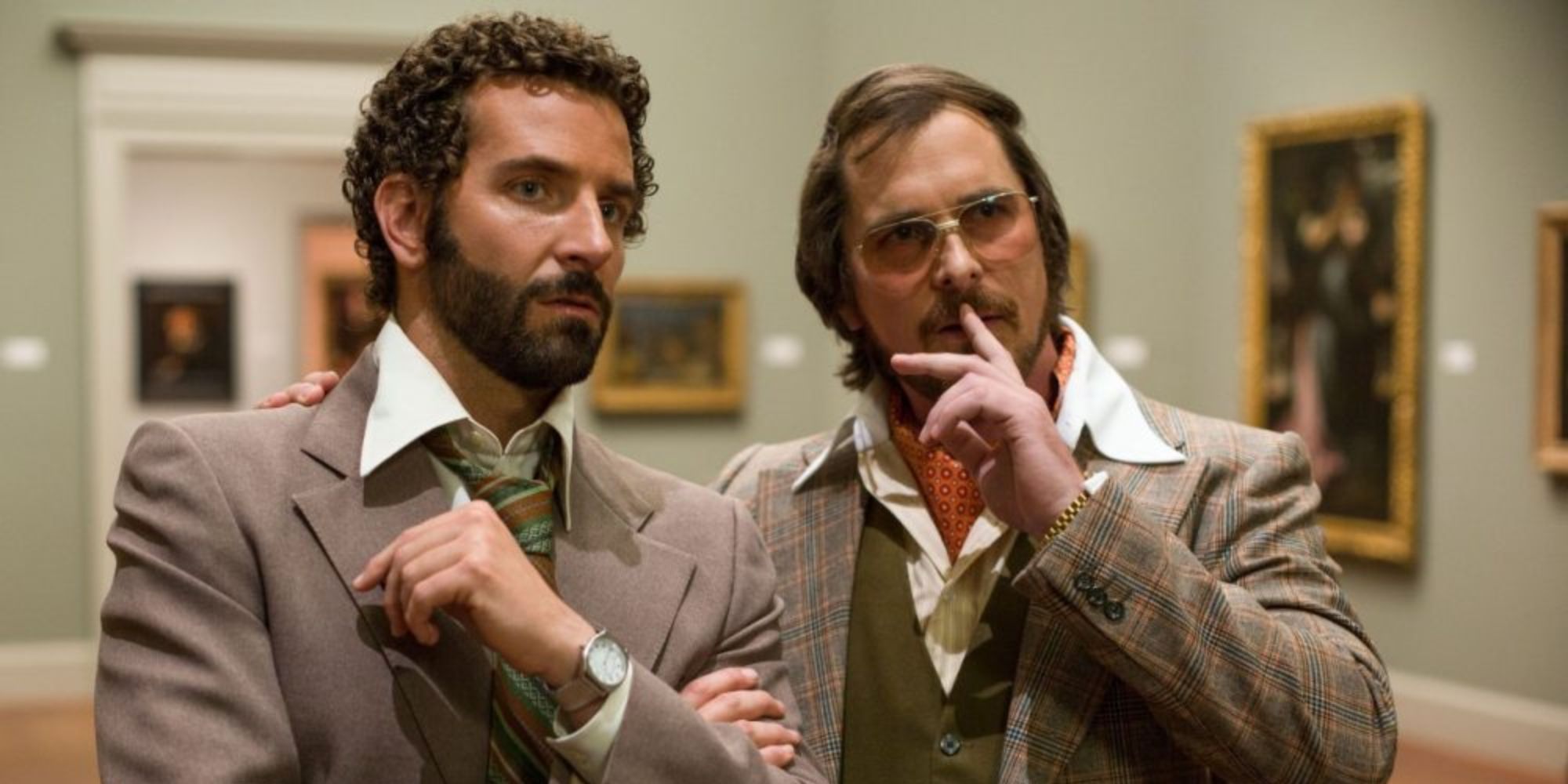 Leaving On: September 1 | Directed by: David O. Russell
Cast: Christian Bale, Bradley Cooper, Amy Adams, Jeremy Renner, Jennifer Lawrence
This 2013 film marks a reunion of filmmaker David O. Russell with Bradley Cooper and Jennifer Lawrence after Silver Linings Playbook and Christian Bale and Amy Adams after The Fighter. A period crime black comedy, American Hustle is inspired by the real-life FBI operation Abscam, from the late 1970s and early 1980s, and was adapted for the screen by Russell and Eric Warren Singer. The story follows two con artists, Irving (Bale) and Sydney (Adams), who are forced by FBI agent Richie (Cooper) to join a sting operation that would expose corrupt politicians, especially the mayor of Camden, NJ, Carmine Polito (Jeremy Renner), while Irving's eccentric wife, Rosalyn (Lawrence) threatens to expose her husband. On its release, American Hustle achieved great success, both critically and commercially, and even landed 10 Academy Award nominations. With its period setting, smart storytelling and the outstanding cast, this crime comedy film has all the ingredients of a fun and thrilling con movie and merits a watch.
'Secret Window' (2004)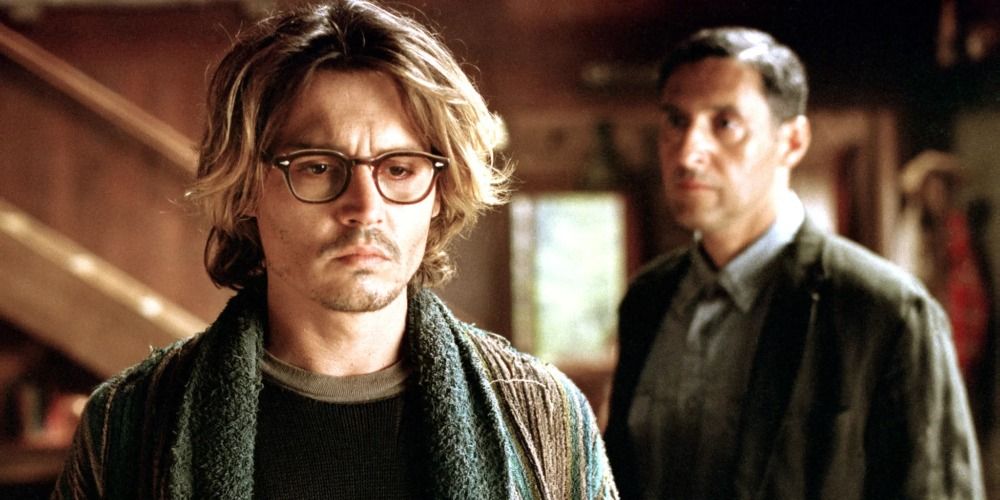 Leaving On: September 1 | Directed by: David Koepp
Cast: Johnny Depp, John Turturro, Maria Bello, Timothy Hutton, Charles S. Dutton
This film is a must-watch for fans of Stephen King or Johnny Depp, or both. Adapted from Stephen King's novella Secret Window, Secret Garden, this 2004 film is written and directed by David Koepp, the filmmaker best known for writing Jurassic Park. Secret Window takes after the original novella and follows successful writer, Mort Rainey (Depp) who is in the throes of writer's block, while also learning about his wife's infidelity. To find a more peaceful working environment, Mort resorts to his lakeside cabin where is confronted by a mysterious stranger, John Shooter (played by John Turturro), who claims that Mort plagiarized John's work and published it as his own. This brings up a lot of unsavory events from Mort's past to light, leading him to unravel and upend his personal and professional life. Although the original novella borders on horror, the film adaptation is more of a psychological thriller that explores the terrifying effects of writer's block, through a penetrating and provocative narrative with a Hitchcockian twist. Despite the film's lukewarm reception and mixed reviews, Secret Window is a good watch for thriller fans.
'The Debt Collector' (2018)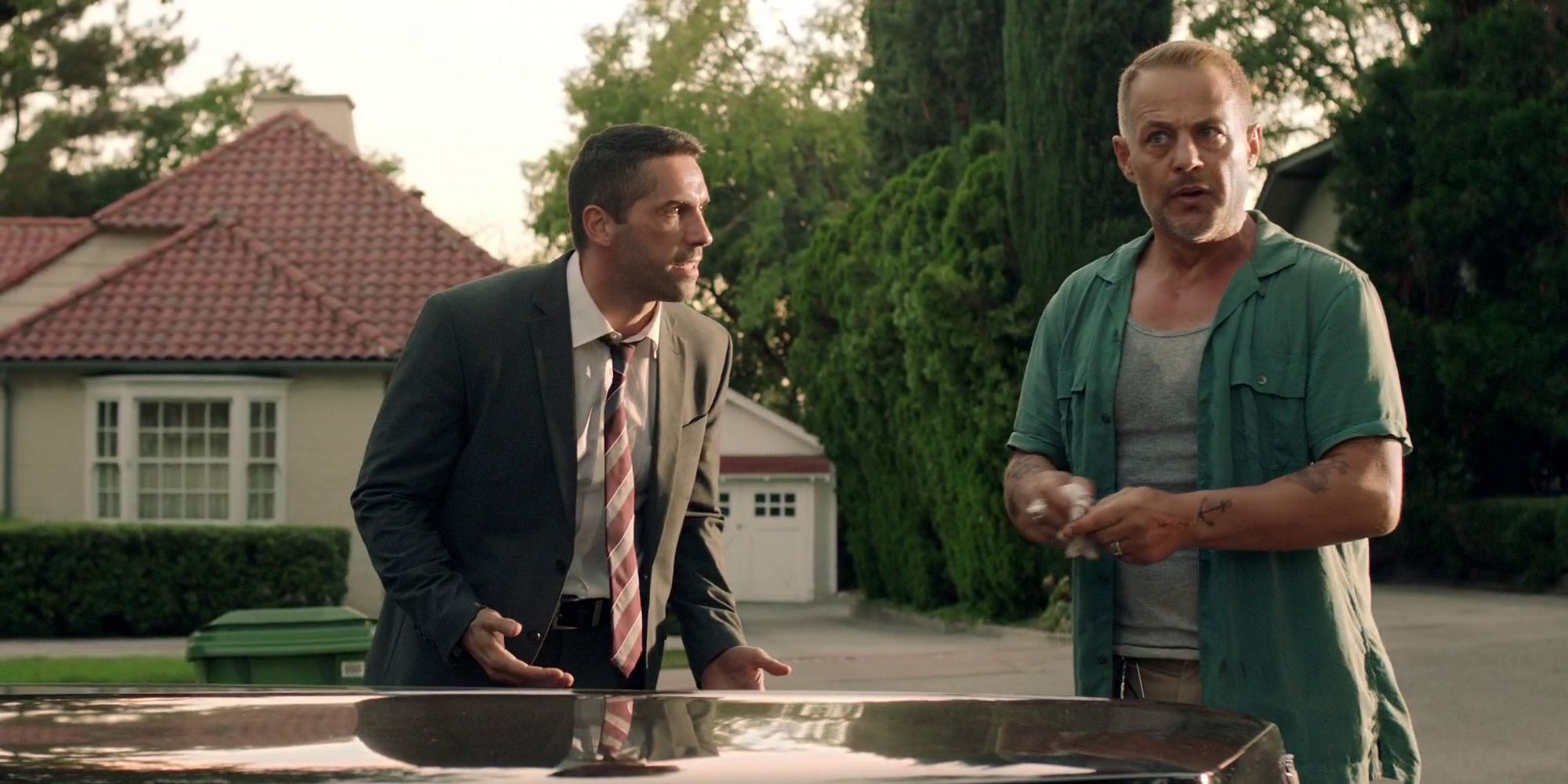 Leaving On: September 4 | Directed by: Jesse V. Johnson
Cast: Scott Adkins, Louis Mandylor, Michael Paré, Tony Todd, Vladimir Kulich
An almost blink-and-miss title in Netflix's ever-expanding library, The Debt Collector is a heady mix of martial arts action, violence, and buddy comedy. In other words, this is a complete entertainer for those who love action-heavy and/or martial arts-centered comedies. Jesse V. Johnson, a British filmmaker best known for making action flicks like Avengement, Savage Dog, Triple Threat, etc., directs and co-writes the action comedy in with frequent collaborator Scott Adkins (John Wick: Chapter 4), who also leads the cast. The story follows French (Adkins), a broke but classically-trained martial artist who gets a job as a debt collector for the mob and is partnered with veteran thug, Sue (Louis Mandylor). What seems like an easy job at first lands French in the deep end when one of his clients goes rogue on him. A sequel, Debt Collectors, was released in 2020, with both Adkins and Mandylor reprising their roles. The sequel, also available on Netflix, sees the duo continuing on their hustle and heading to Las Vegas to collect money for their boss while escaping a drug kingpin who is out for revenge on them.
'Colette' (2018)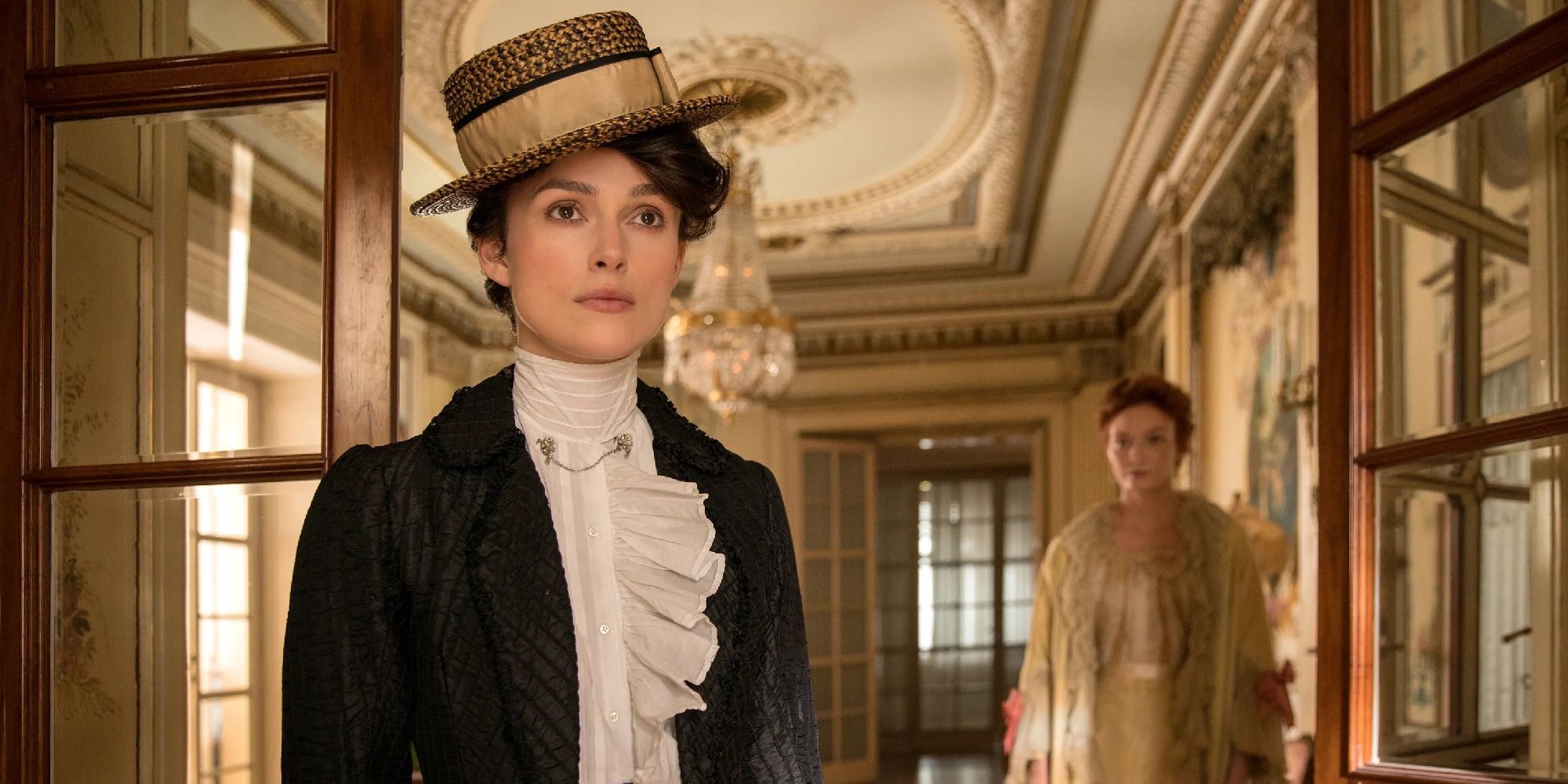 Leaving On: September 6 | Directed by: Wash Westmoreland
Cast: Keira Knightley, Dominic West, Eleanor Tomlinson, Denise Gough, Aiysha Hart
Keira Knightley is undoubtedly a gifted actor but her work in and as Colette is proof that the Pirates of the Caribbean star can shine in the most complex characters. Based on the life of French novelist-journalist-actor Sidonie-Gabrielle Colette, or mononymously, Colette, this 2018 film is directed by Wash Westmoreland, who co-wrote the screenplay with Rebecca Lenkiewicz and Richard Glatzer. Set in the late 1800s, the film focuses on the early years of Colette's writing career. A young woman from rural France, she gets married and moves to Paris with her husband, who asks her to ghost-write a semi-autobiographical novel for him. When the novel becomes successful, it encourages Colette to fight for her rights to creative ownership, while also challenging the societal norms of the early 20th century as a queer individual. The 2018 film marks the fourth biopic about the French literary legend and can easily be called a delightful period piece set at the turn of the 19th century that bursts with feminist energy.