49ers' Nick Bosa 'Confident' of Playing in Season Opener After Contract Holdout | News, Scores, Highlights, Stats, and Rumors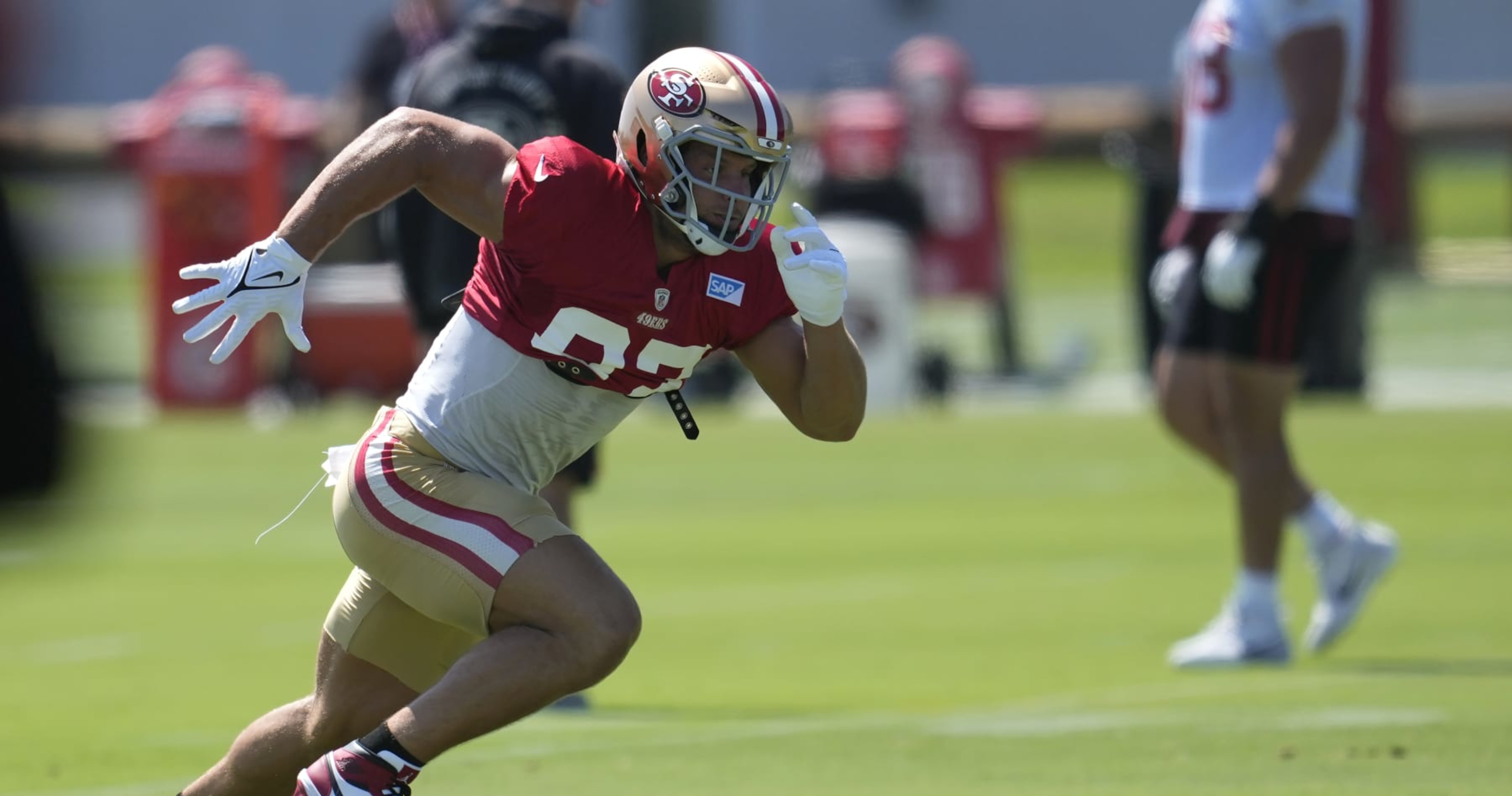 San Francisco 49ers edge-rusher Nick Bosa ended his lengthy contract holdout Thursday after agreeing to terms on a five-year, $175 million deal with $122.5 million in guarantees.
Bosa, who sat out all preseason and training camp, returned to practice on a limited basis Thursday before fully participating on Friday.
That doesn't give him a lot of time to ramp up before the 49ers open the season on Sunday at the Pittsburgh Steelers, but Bosa is confident that he's ready.
"I'm confident," Bosa told reporters (h/t ESPN's Nick Wagoner). "I'm not sure what [coach] Kyle [Shanahan's] plan is, but I would be up for [a] normal workload, for sure."
It's unclear just how much Bosa will play, but Shanahan confirmed that the reigning Defensive Player of the Year will be on the field, complimenting how the superstar has looked since returning.
"He looked exactly how we were expecting him to look," Shanahan said. "Looks in real good shape. Looks ready to go. We got an idea how we're going to use him and I think he'll do all right."
Defensive coordinator Steve Wilks added more insight, noting that the situation regarding Bosa's playing time will be fluid.
"It is not really trying to put a limit on what he can do," Wilks said. "It's just trying to get a feel, and once we get into the game and then go from there."
Bosa is a welcome sight for a 49ers defense that allowed the fewest points per game last year. He led the way with 18.5 sacks and guided San Francisco to its third NFC Championship Game appearance in four seasons. Bosa added 51 tackles (41 solo) and 48 quarterback hits as well.
He'll now be in Pittsburgh on Sunday when the 49ers open the season in Acrisure Stadium.